Michael Jordan and Nike are both very familiar names. One is a basketball legend, and the other is one of the biggest brands in the world. In 1984, MJ signed a contract worth $2.5 million with Nike.
Under this contract, Nike was launching a sneaker brand, and MJ was the model figure. For this, MJ was paid $500k per season for 5 years, for $2.5 million. And talking about today, Michael Jordan has earned around $1.6 billion from Nike alone, making him one of the biggest and wealthiest players of all time.
Nike Jordan shoes are very costly yet very popular It's a trend that will never go away, and this may be why MJ and Nike have been making billions from it. However, a rumor has been spreading that MJ has cut ties with Nike.
If true, this is quite shocking news because Nike and MJ were both very beneficial to each other. But is this news true? From where did this all come? Is there any official confirmation?
Let's dig deeper and find out the truth!
Is the Michael Jordan and Dylan Mulvaney Controversy True?
Everything starts with Nike's collaboration with trans actress Dylan Mulvaney. People believe that Nike's signing with this trans actress is the reason why MJ left his partner, and they also believe this action might mean that MJ is not a supporter of the LGBTQ community.
However, this accusation is totally false. There's been no official report on MJ being uncomfortable with Nike's collaboration with Dylan Mulvaney. In an Instagram post, Mulvaney confirmed her partnership with Nike, and according to the post, she'll be promoting leggings and bras from Nike Women's Collection. This doesn't have to do anything with the shoe and is not in any way related to MJ.
Michael Jordan Leaves Nike: Rumor or Truth?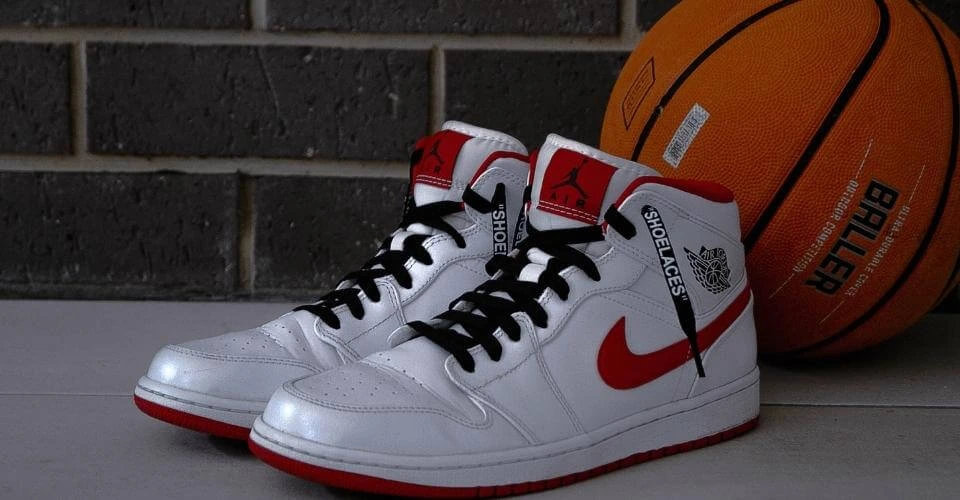 This rumor was started by a tweet that @Trump_24_27 sent on Twitter. On this account, it was posted that MJ has ended his partnership with Nike because they are now sponsoring a "man child pretending to be a woman." This tweet was not made by any of the officials connected to either Nike or MJ, and everything written in it was a type of sarcasm.
This user also wished that Nike, Anheuser-Busch, and some other brands would lose a lot of money since they are sponsoring Dylan Mulvaney.
Not only did this tweet grab people's attention, it instantly went viral. People started believing that MJ had left Nike and even supported his decision, but this fact can't be ignored: this news is untrue. If MJ was going to leave Nike, there would've been a big reason, and the information would've been made public, but no such thing was done.
Will Michael Jordan Ever Leave Nike?
Another question that people are curious to know is how long MJ and Nike will be together. Many of you might not know, but Michael Jordan has a lifetime deal with Nike, meaning only MJ can choose if he wants to leave Nike.
But this would be a foolish thing to do because Nike is one of the main reasons why MJ got the status of "billionaire," and cutting ties with Nike will significantly impact his overall income. Both Nike and MJ have their ups and downs with each other but leaving won't be an option because it will affect both parties.
How Much Does Michael Jordan Get Paid by Nike?
It's been more than three decades since MJ signed a contract with Nike, and he's made a lot of money from this one contract alone, but how much exactly? For the first time in 1984, a 5-year contract was signed, and MJ was paid $500k for each season, which means 2.5 million in total. Later, he was getting $3 million for every 3-year contract. And during a recent report in 2022 alone, MJ received $256 million.
Nike paid him more than he was ever able to earn from basketball. If we talk about the overall income Michael Jordan has earned only from Nike, it is more than $1.3 billion, and in 2023 it might be around $1.6 billion. That shows that Nike doesn't want MJ to go and won't do something that might cost them their most precious asset.
Rumors spread quickly, and people believe them blindly. Such rumors can affect one's image but have nothing to do with that particular individual.
People should think before they post and say things online; there are always consequences they should be aware of. Anyway, averagebeing.com is always here to tell you the truth; all you have to do is visit us more often.