The final episode of Demon Slayer: Swordsmith Village Arc is out, and it took us through an emotional rollercoaster ride. For a moment, we all thought that Tanjiro's biggest reason for going through the ragged path of a demon slayer would be taken away.
[MANGA & ANIME SPOILERS ALERT]
As Nezuko was burning up under the sun, she forced Tanjiro to choose the villagers over her. She reminded Tanjiro that killing Hantengu should be the priority, not protecting her.
After killing the coward demon in a fierce yet graceful slash to the heart, Tanjiro could not feel happy about his conquest. His dear sister, who he wanted to save more than anything else, might have died since demons can't tolerate sunrays.
In the biggest twist of the century, Nezuko appeared unharmed and could even talk in broken phrases.
How could she overcome the fundamental weakness of demons? Is Nezuko a human now? Read on to discover how this change occurred and the evil she might attract because of this new development.
Why Do Demons Burn in the Sun?
One of the most fatal weaknesses of demons is their inability to walk into the sunlight. Exposure to sunlight burns them and negates their regeneration power, leading to an ugly death.
While this is a well-known trope in the Demon Slayer series, the reason behind it has yet to be revealed. In fact, Muzan's goal is to become the 'perfect being' by conquering the sun. It is only possible by consuming a rare flower, the Blue Spider Lily.
How Did Nezuko Become Immune to Sunlight?
The Demon Slayer series does explain why Nezuko is suddenly immune to sunlight, but only in the ending chapters of the manga. Since Nezuko is from a Sun Breathing lineage, she can survive in daylight.
After the final battle against Hantengu concludes, she can step into daylight, and many theories are available about the phenomenon. One of the theories is that her abstinence from consuming human blood is what saved her.
I am inclined to believe that as Nezuko kicked Tanjiro away in the act of self-sacrifice, her human side overpowered her demon self. We will all agree that Nezuko is more human than any other demon. After the ordeal, she could speak in broken phrases, proving that she is now more in touch with her humanity.
Like Tanjiro, Nezuko was also exposed to the Hinokami Kagura breathing style that mimics the sun. Her body was already somewhat sustaining the properties of sunlight; thus, she could conquer the sun.
Would Nezuko Be Able to Use Sun Breathing?
No, Nezuko will never be able to use Sun Breathing like her brother, Tanjiro. She is getting the human parts of herself back one by one, but she will not use the breathing style later in the series.
However, her lineage of Hinokami Kagura users is what might have saved her from completely becoming a demon.
Her strong willpower is not the only thing Nezuko inherits from her bloodline. Her blood demon art, Combustible Blood, is influenced by her Sun Breathing lineage. She can combust her blood into flames which are harmful to demons and objects of demon origin.
The Aftermath of Nezuko Conquering the Sun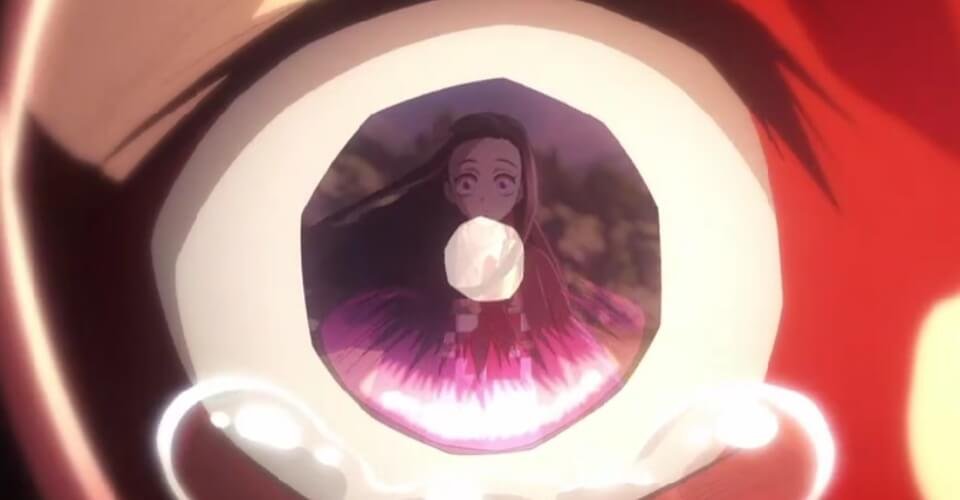 Nezuko conquering the sun was happy news for everyone, including Muzan. Now that he has finally found a demon who can survive under the sun, he can abandon his fruitless search for a Blue Spider Lily.
Muzan realizes that all he has to do now is absorb Nezuko, and he will become the 'perfect being' with unlimited power who doesn't have to cower in the darkness. If a demon can expose himself to sunlight without combusting, they are practically immortal, with the exception of Nichirin sword wounds.
Tanjiro's journey is going to become even harsher as Muzan has targeted Nezuko now.
Which Demons Have Conquered the Sun in Demon Slayer?
The only demons who can walk in the sun are Nezuko and Tanjiro Kamado. Nezuko was able to walk into the sunlight after the battle with Hantengu.
In the final battle with Muzan, Tanjiro was also turned into a demon, and not just any other demon, but the Demon King. However, unlike Muzan, he was able to survive in sunlight.
The fact that both siblings could conquer the sun indicates that their bloodline was what made them different from other demons. Muzan himself states so in the later chapters. As the Kamado family interacted with flames for centuries, it modified their bodies.
Tanjiro's immense potential as a Demon King is something we will discuss at a later date. For now, let's accept that both siblings have gone through unimaginable pain to become as strong as they are.
Do you have any theories about why Nezuko and Tanjiro coils conquer the sun? Tell us all about them in the comments below.