What am I going to do once I grow up? – This might be the most daunting and troublesome question that many grow up with; for some, they find an answer early, and for some, they find it later in life.
We all are different; no two are the same. We have our passions, goals, and dreams driving us. And some of the great motivators are media – comics, series, anime, and movies.
From Kal-El to Peter Parker, from Monkey D. Luffy to Guts, they all have something to teach and leave us with bits of lessons that can give us a boost to take on any obstacle.
Nonetheless, only anime or comics are not the only motivators in life; the people around you, the friends you make, and every big and small aspect of your life can be significant inspirators.
Every little thing around us can inspire us and, at the same time, pull us down – how we motivate and push ourselves is up to us! And this is the tale of someone who drove himself to become his best self; this is the tale of Chris Brewster and how Teenage Mutant Ninja Turtles changed his life.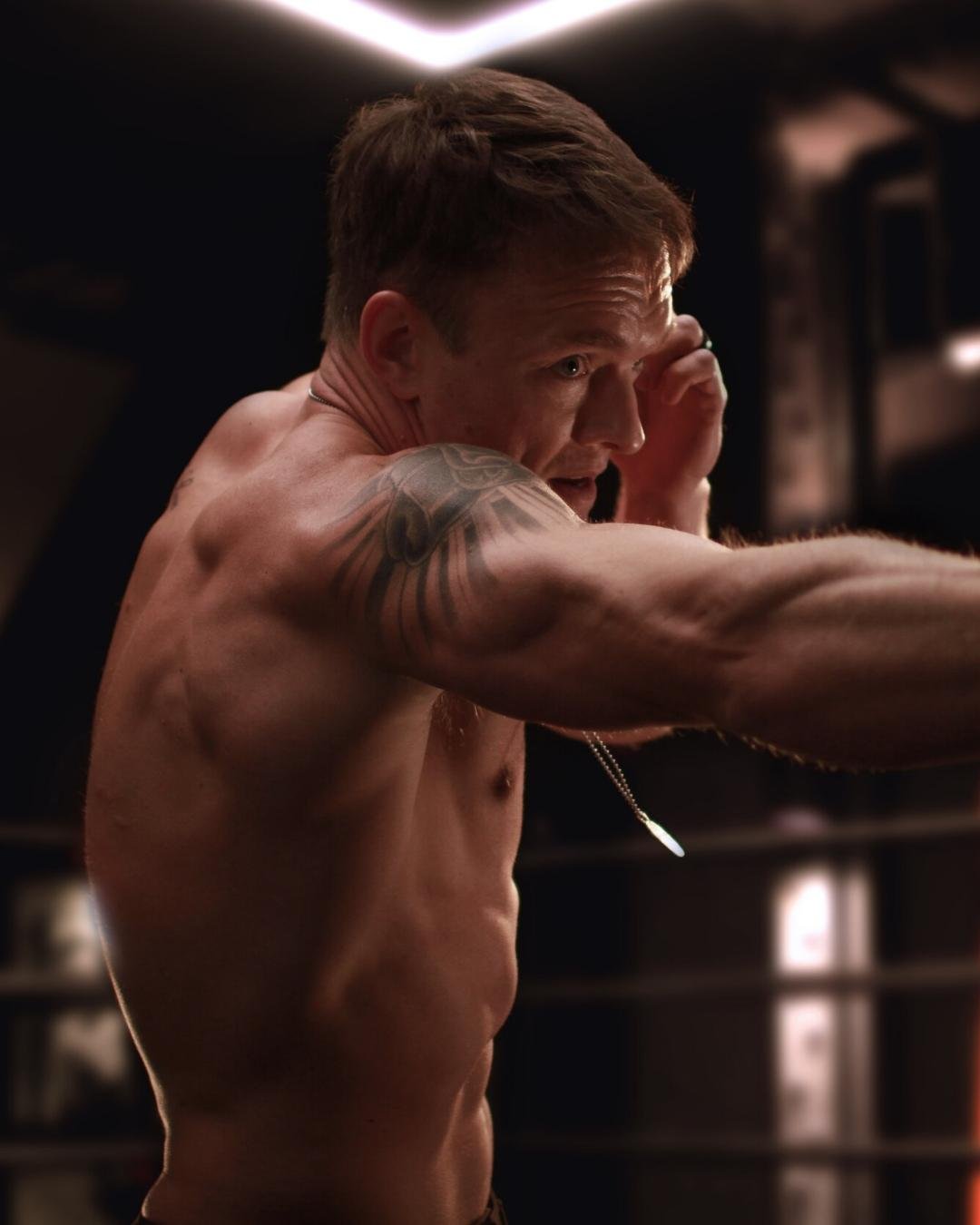 Name: Chris Brewster
Lives In: U.S
While they aren't actually anime, the Teenage Mutant Ninja Turtles truly shaped my life.

As a child, I was very small and uncoordinated. I tried and failed many sports in elementary school and never quite found my niche.

The ninja turtles motivated me to start martial arts, and that's where my life changed. Not only did the martial arts give me the life skills I needed to grow as a person, but they kept me out of trouble.

As I got older and my friends got involved with drugs and other bad things, I was too busy training and competing to get peer pressured into doing anything I didn't want to do.

It didn't stop there. Martial arts became my life. I won 13 world titles, competing all across the world, and that eventually led to me becoming a stunt performer, stunt coordinator, and even a 2nd Unit Director.

Martial arts have shaped my life, and I owe it all to the Teenage Mutant Ninja Turtles.
Key Takeaways
#1 The Four Brothers
Four turtle brothers dwell in the depths of underground beneath the streets of New York, looking after the city, and protecting them. Four brothers; one born to lead, one is born muscle, one is born with big brains, and one is the wild one – together, they form a force invincible to even the mightiest foe.
The company you are with can make a humungous difference in the life that you choose. Without his three brothers, Raphael would go guns blazing in every situation he faces; his brothers are the only reason why a part of his brashness is contained. They all keep each other out of trouble – helping each other in the process, bettering themselves and the lives of the people around them.
A few obstacles may seem daunting for us to take on, but as long as you can look up to someone, as long as you are fixated on your goals – nothing can stop us!
#2 A Mentor Figure
Who are we without our mentors, parents, siblings, or friends? And to the Turtles, Splinter is many things – a sage sensei, a protective parent, a devoted father, an authority figure, an eccentric teacher, and a friend.
A mentor or a role model can be anything; it can be a person, a movie character, a coach, or even a non-living entity. A mentor guides you, teaches you, educates you – they give you a purpose to fight on.
Comics may inspire you to become an illustrator or an artist; anime may inspire you to become a bodybuilder or a musician; like how Chris was motivated by the Teenage Mutant Ninja Turtles, we have many things in life to look up to and to learn from them.
#3 The Greatest Lessons Are Within Ourselves
The Teenage Mutant Ninja Turtles are keenly aware of right and wrong and never doubt the importance of combating evil in any conflict.
The path we walk on can sometimes be too steep and treacherous, and we may often fumble on our way to the top. And in the process of the climb, we can often lose ourselves; with each fall, we can lose a part of our ideologies and values.
No matter the adversities, the turtles never lost their way of life; they stuck to the core values, and so did Chris. And no matter what, we must never lose ourselves to hardships; every fall teaches us a lesson – we learn from it and persevere.
We're glad you stuck with us to the end of this tale. We hope it inspires you to do better. Do let us know your thoughts in the below comments, and share this tale with your friends.
Got a story? Contact us at [email protected]. We're more than happy to hear you out and to read more inspiring tales from real people check out here.