Black Clover has been one of the most influential and popular new-generation anime. People love its characters, storyline, and literally every little element shown.
Asta, the series's main protagonist, has inspired many people. His determination and will to never give up have influenced many people. If you've watched Black Clover, then you must be aware that the key element and main concept of this anime revolve around mana power or energy that every individual has, and with this, they can use magical power, but Asta didn't have any mana.
Because of that, Asta couldn't get a grimoire that helps the user cast different spells. However, he got a grimoire later in the series, a five-leaf grimoire representing the devil.
With this grimoire, Asta received different swords that became his weapons, and today we'll be discussing everything about these swords and an additional 4th sword that he recently got. Let's begin.
What Do Asta's Swords Mean?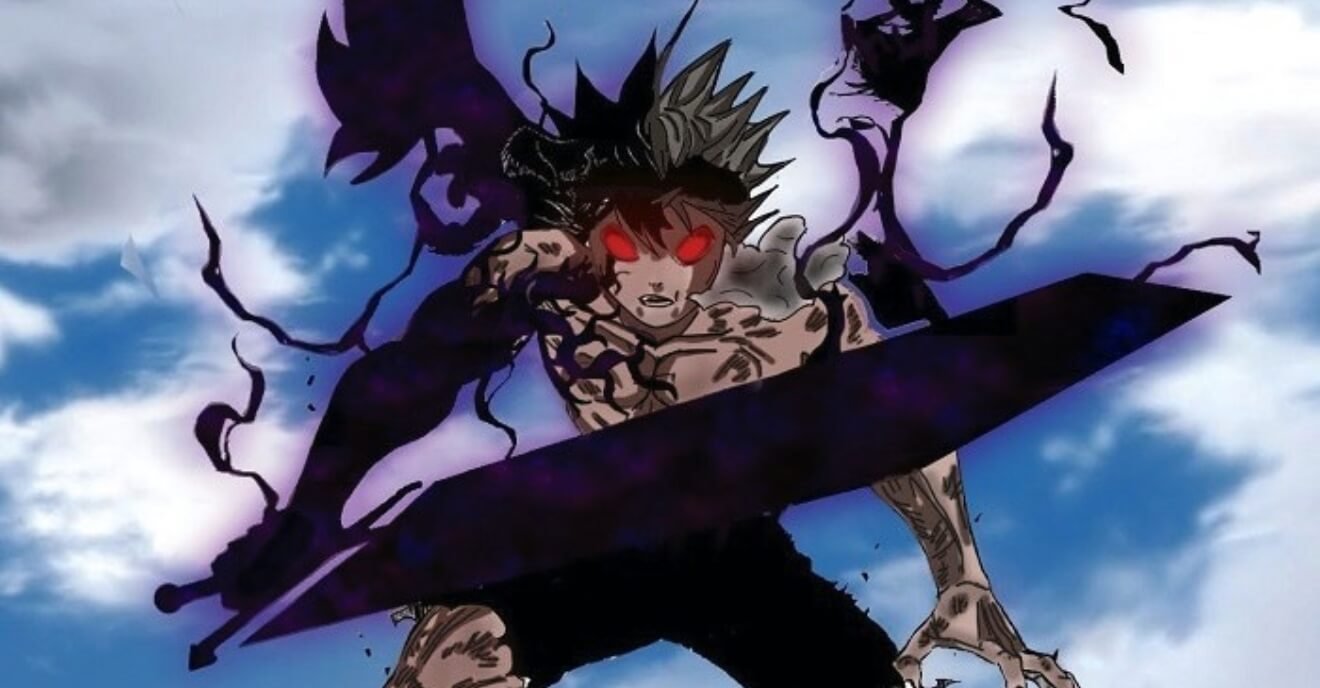 Many people think Asta's swords are just weapons and don't represent anything, but that's not true. Each of Asta's swords has a meaning and represents something.
To start, his first sword is The Demon Slayer, which is the biggest and heaviest sword that represents faith.
Faith is characterized as "a firm conviction or confidence in something or someone." The sword physically challenges you by weighing you down due to its great size, which tests your power and expertise. Your confidence in the weapon will then be put to the test by its capacity to repel or cut magic.
The second sword, The Demon Dweller sword, might surprise you, but it actually represents love. The sword tests nothing. Yet the instant you touch it, it begins to absorb your magic. The blade attempts to establish a "connection" with you by getting to know your mana, much like a new acquaintance you're conversing with.
This sword's ultimate power resides in its capacity to link its user with their allies. Asta and Licht were both able to summon the magic of their companions.
The third sword, which is the Demon Destroyer Sword, represents hope. The actual blade is the smallest of Asta's weapons. It is least helpful in pure physical combat. But it has so many different abilities that still make it very valuable.
And recently, we all saw Asta get his fourth sword from Captain Yami, The Demon Slasher Katana, representing good luck. That sounds like sarcasm because Asta got this sword when Captain Yami got captured, so it doesn't really seem like good luck, but that's not true. This sword does represent good luck, and its true power is yet to be shown.
How Many Swords Does Asta Have?
In total, Asta has 3 swords that he got from his 5-leaf grimoire, but he also got a 4th sword from Captain Yami, so now he is the sole owner of 4 uniquely different and powerful blades.
Here's how Asta got his hands on all 4 swords:
Asta got his first sword, The Demon Slayer, while fighting with Revchi while trying to save Yuno.
The second sword, The Demon Dweller sword, was acquired during his fight with Mars in the dungeon. Everyone was shocked when they saw what this sword was capable of. Even though it wasn't helpful in fighting, it was able to heal people.
Asta's third sword is a mystery in itself. The Demon Destroyer Sword's true potential is yet to be shown, but we all know this blade is mighty.
Asta got the fourth sword, known as Demon Slasher Katana, when he and Captain Yami fought Dante. They did win the battle, but things didn't turn out well for Captain Yami.
Asta's 1st Sword: Demon Slayer Sword
Asta's 2nd Sword: Demon Dweller Sword
Asta's 3rd Sword: Demon Destroyer Sword
Asta's 4th Sword: Demon Slasher Katana
The Most Powerful Asta Magic Swords Ranked
#4 Demon Slasher Katana
Japanese Name: Zanma no Katana
Many believe this katana is stronger than the Demon Dweller and Demon Destroyer swords. Still, we've only seen this sword in action once, and it doesn't actually belong to Asta, so we still can't say how powerful it is.
Like the other anti-magic weapons, the katana's edge can cut through spells and magic. Moreover, it has the ability to unleash flying anti-magic slashes. When employed in Unite, these slashes solely affect the intended target and have no negative effects on the object the user is attempting to defend.
This sword initially belonged to Yami Sukehiro, Captain of the Black Bulls. During the battle with Dante Zogratis, Yami gave his sword to Asta to land the final blow, and thanks to that, they were able to defeat Dante.
However, Zenon Zogratis later captured Captain Yami, and this sword got handed down to Asta. This sword also stays in the five-leaf grimoire with the other three blades, which is why it is considered one of Asta's swords; he even used this sword in a fight against Liebe and won.
Powers:
The real powers of this sword are still unknown as we've seen this only once in anime, and when it was used by Asta and merged with his anti-magic, it defeated a high-class devil, so yes, it sure is powerful. We know a few of its powers that are mentioned below.
Cuts through magic
Repels magic
Anti-magic slashes
Saves the object that the user is trying to protect
#3 Demon Destroyer Sword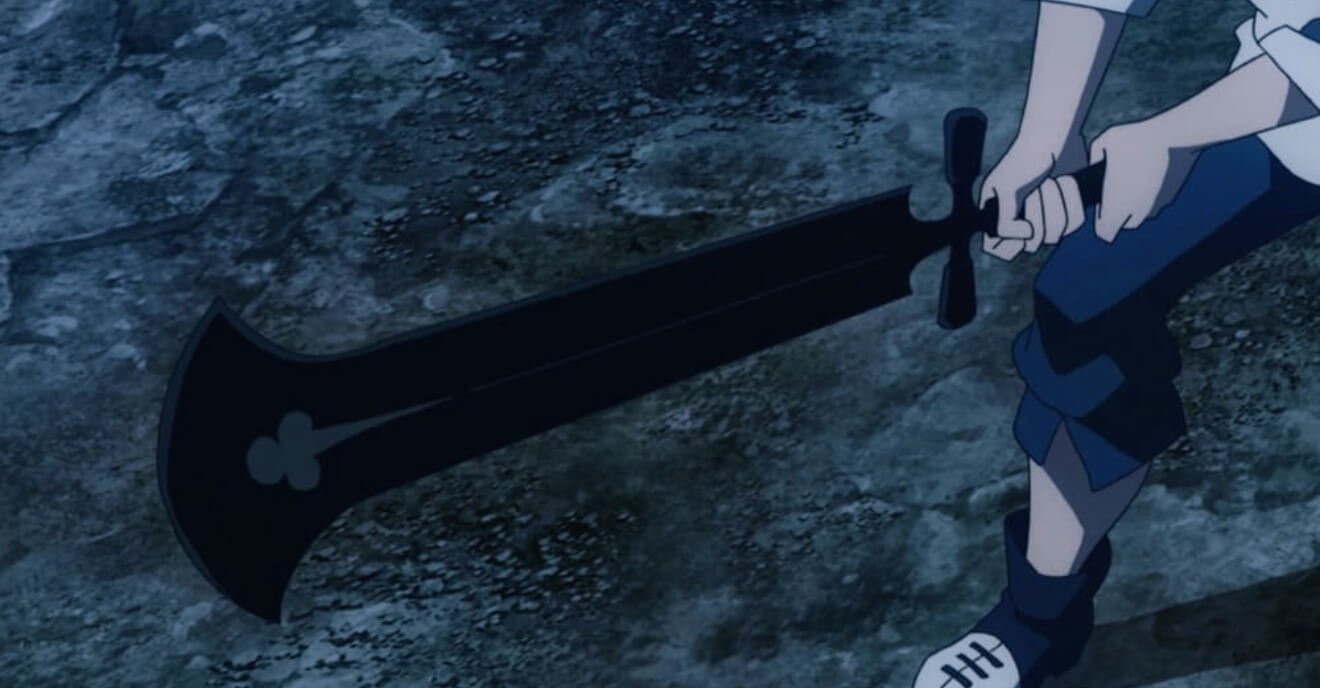 Japanese Name: Metsuma no Tsurugi
The Demon Destroyer Sword is a mixture of the Demon Slayer Sword and the Demon Slasher Sword, but it isn't used much in battle because of its traits, which are not helpful in combat but can be used in other ways.
Asta used this sword against Mars's healing flame magic for the first time. He found this sword in the Gravito Rock Dungeon, where an epic battle occurred between him and Mars. The sword features an unusual blade end with a broad edge that resembles a clover at the top.
The sword has a particular ability called Causality Break, in addition to its edges' capacity to cut through magic and spells. By disrupting the cause-and-effect connection, it absorbs and eliminates the effects of spells. When anti-magic tendrils from the sword touch people under the magic influence, they draw back into the sword and cause the blade to turn black.
The other anti-magic weapons are unable to do this and only affect active magic. In contrast, these tendrils negate both magic and its effects, such as tissue damage from a magical poison. This is because the ability affects causality. Even the magic of reincarnation can't stand a chance against this power.
Powers:
Removes curses
Cuts magic and spells
Heals its user and others
Repeals magic effects
#2 Demon Dweller Sword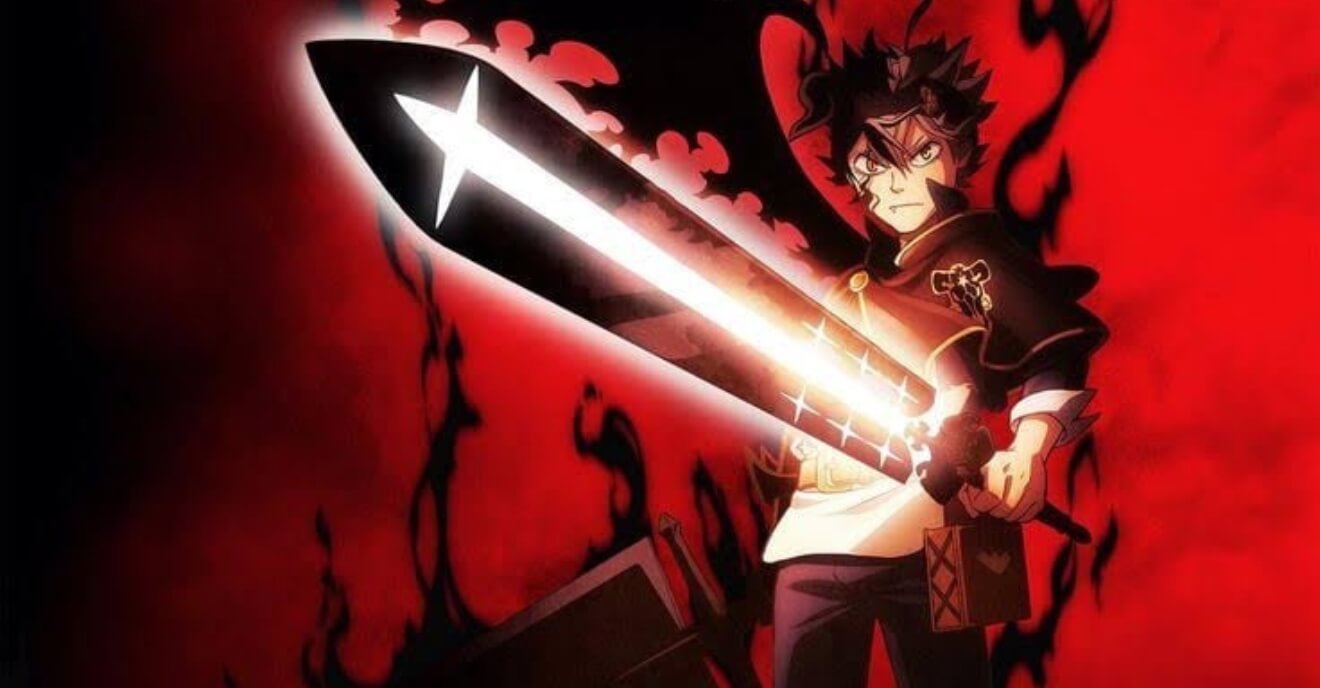 Japanese Name: Shukuma no Tsurugi
The Demon Dweller Sword sword is mostly rusted and has black marks on the blade. The blade also includes a highly elaborate grip with a spiral pattern, a sphere for the pommel, and a hilt with a four-sided guard. It becomes a blunt sword that causes damage to the adversary by using blunt trauma when it is used to cut anything else.
Yet the sword's flat surface may deflect magic while its edges can cut through it. The width and length of the sword can be increased by extending Anti-Magic from the blade's edges and expanding it into a bigger blade.
The Black Divider is built on this characteristic. The sword is incredibly hefty and passively absorbs magic from anyone holding it. By impaling an opponent and allowing the sword to drain their magic power and weaken their enhancements, one can employ this absorption skill offensively.
The sword's capacity to link its user with comrades is another one. With this skill, the wielder may send magic and knowledge over long distances to their allies or suck magic power from them. This sword is not only powerful but also has other abilities that are very useful. It might not seem very strong, but you'll be amazed when you see it in action.
Powers:
Deflects magic
Cuts through magic
Blade size can expand.
Absorbs magic
Drains the magic energy of opponents
Helps in communication
#1 Demon Slayer Sword
Japanese Name: Danma no Tsurugi
The Demon Slayer Sword resembles a large greatsword heavily soiled and scratched. A fuller connects the hilt with the blade while keeping them apart. The sword is called from a grimoire that has been opened and contains it written therein.
Without using magical power, the user can effortlessly summon the sword whenever they want. If Asta intends to make his first sword bigger, he can use anti-magic to stretch it out from the sides. He can also use the flat part of the sword to push away spells. After half a year of practicing in the Heart Realm, Asta has learned how to move the anti-magic inside the sword without touching it.
He can bring the sword back to him by saying his name and holding his hand open. Plus, he can even fly by riding the sword through the air. This is his most powerful sword, and not everyone can use it easily because it's really heavy.
Only a person with a good build can use it appropriately. In all types of combat, Demon Slayer Sword is functional, does significant damage, and works as a shield too. All these qualities make the Demon Slayer Sword the strongest of Asta's swords.
Powers:
Cut through the magic
Repealing Magic
Gets bigger in size
Return to its owner
Can fly
A direct hit causes a lot of damage
When Does Asta Get a Fourth Sword?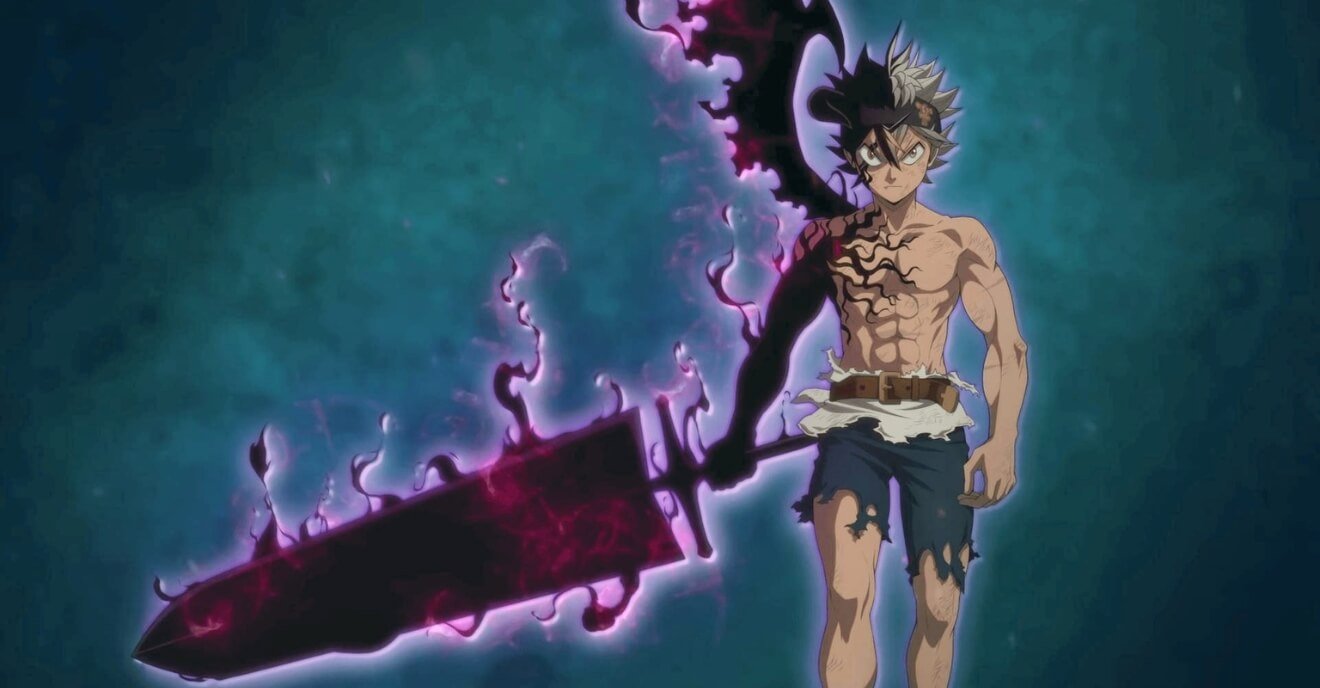 This question takes us back to episode 167 or manga chapter 260. Asta and Yami fought Dante of the Dark Triad. He is one of the strongest characters in the series. Since Dante was immortal and had the power of the high-class devil Lucifero, it seemed nearly impossible to defeat him.
Black Bulls members, along with Asta, tried to defeat him, but they all lost, and that's when Yami arrived. Later, Yami and Asta fought Dante with everything they had, but everything was futile since he was immortal and had regeneration power.
However, Yami gave his sword to Asta, and when it got covered in Asta's anti-magic, he released one final blow and defeated Dante. Everyone was celebrating, and that's when Zenon, another member of the Dark who is also Dante's brother, arrived and captured Yami. Asta was not able to do anything, and Zenon took Yami away. Asta still had Yami's sword, which returned to his five-leaf grimoire, and that's how he got his fourth sword, the Demon Slasher Katana.
I hope you liked this piece, and we would like your opinion on which Asta'ssword is your favorite. Also, make sure to visit averagebeing.com for more amazing anime-related content.