Vampire romance anime refers to a genre of anime (Japanese animation) that combines the gothic supernatural elements of vampires with the romantic themes found in typical love stories. These narratives generally focus on the intense and complex relationships between vampires and humans, often depicting characters living in an environment where they are subjected to both physical and psychological struggles associated with their unusual nature.
Today we'll be listing out 20 of the best vampire romance anime that you shouldn't miss. They commonly feature themes of personal growth as well as occasional horror elements, touching upon issues of acceptance and identity and sometimes lots of comedy.
The romance element is seen in stories about the various types of love that evolve over time between different kinds of people, from finding a home and belongingness to facing sacrifices for the sake of others.
Table of Contents
#20 Vampire Princess Miyu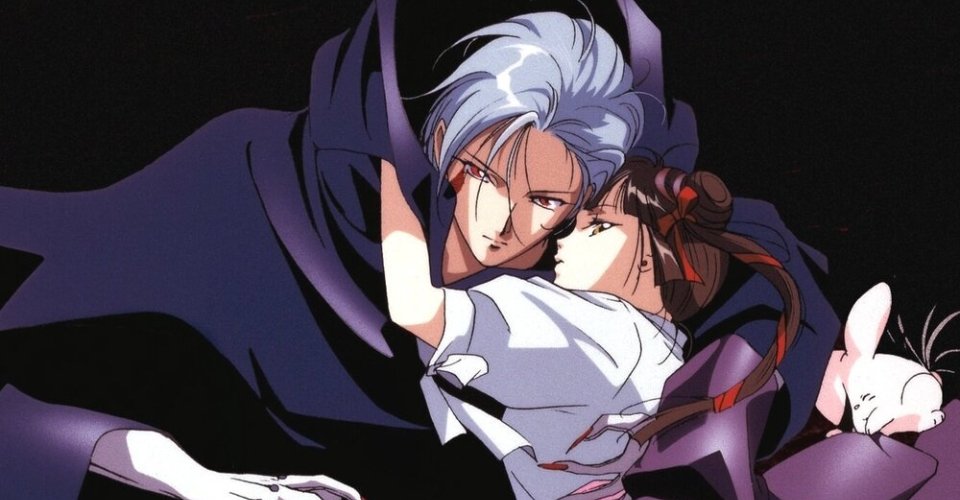 Number of episodes: 4
Number of seasons: 1
Studio: AIC
Princess Miyu is a vampire with extraordinary powers as she investigates and battles supernatural forces that threaten humans. Set in feudal Japan, Miyu's mission is to protect humanity from these menacing spirits while searching for an opponent worthy of taking her on.
Along with her trusty sidekick Larva, they confront a variety of these evils—ranging from traditional Western vampires to ghosts and other creatures of Japanese folklore all while Miyu searches for clues that may reveal the reason behind her condition as an everlasting vampire.
Despite her goals, she often finds herself caught up in human affairs, such as coming to the aid of mortal enemies or reconfiguring their fates, which leads to interesting challenges and ethical dilemmas for Miyu to face throughout the series.
Best Fit For: If you love a good plot.
#19 Lunar Legend Tsukihime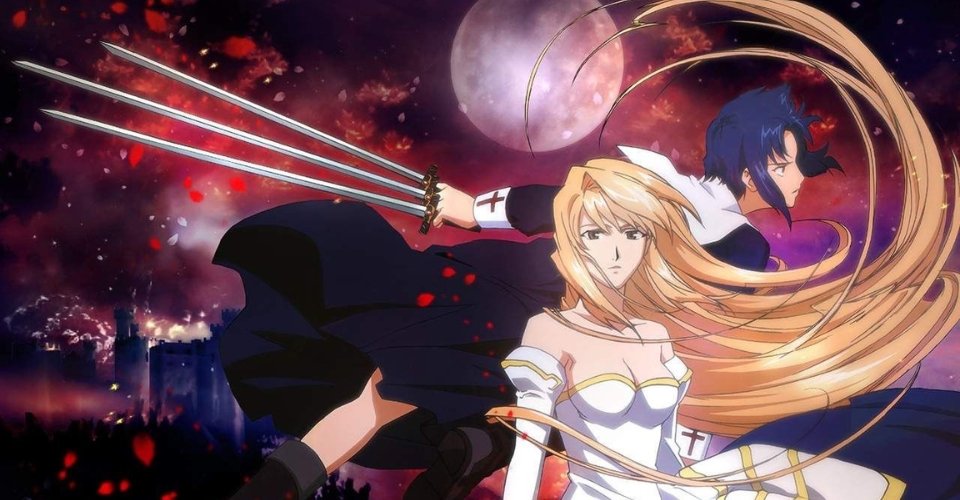 Number of episodes: 12
Number of seasons: 1
Studio: J.C. Staff
This is the story of Shiki Tohno, a teenager who discovers he has the power to see "death lines" when they appear around objects. These death lines can kill the object by sending them slicing through reality, and Shiki must use this ability to defend himself from sinister forces seeking his destruction.
As he delves deeper into his mysterious powers, a series of events leads him closer to an ancient secret held within the confines of Roa, his family estate.
Shiki Tohno teams up with powerful allies such as Arcueid Brunestud and Ciel to unravel the layers of mystery surrounding Roa and its inhabitants—nine mystical sisters who are connected by fate.
Best Fit For: Mystery lovers.
#18 Diabolik Lovers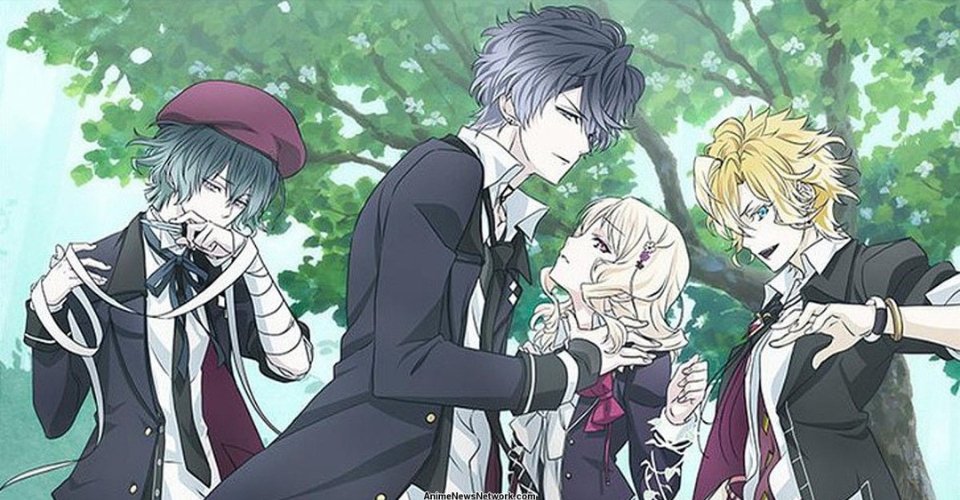 Number of episodes: 24
Number of seasons: 2
Studio: Zexcs
Diabolik Lovers is a supernatural anime series that follows the life of Yui Komori, a typical high school student who moves in with the mysterious Sakamaki brothers. These six powerful vampires exist as dark reflections of her true self and are revealed to be her past selves reincarnated as vampires.
As she tries to learn more about them and their secrets, Yui must also struggle to understand her identity, including how she fits into the supernatural world around her.
The show explores themes such as romance, family bonds, and loyalty while also maintaining suspenseful action sequences throughout.
With its unique combination of horror, drama, elements of fantasy, and romance, Diabolik Lovers provides an exciting story filled with complex characters for fans to enjoy.
Best Fit For: People who go crazy for reverse harem.
#17 Strike The Blood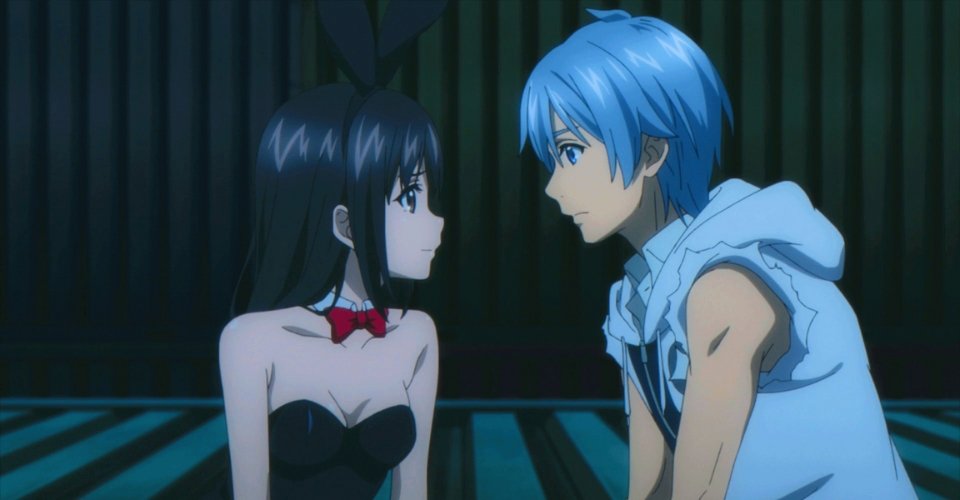 Number of episodes: 54
Number of seasons: 4
Studio: Silver Link
Kojou Akatsuki is a high school student who has become the world's strongest vampire due to a fusion with an ancient vampire known as the Fourth Progenitor.
After discovering his newfound strength, he is assigned a government-paid bodyguard, Yukina Himeragi, who must monitor and capture him if he goes berserk.
As Kojou continues to learn of his new powers while attempting to manage everyday life as a high school student, he and Yukina run into dangerous enemies as they try to protect the city of Itogami Island from various threats.
Together, they must uncover the truth behind Kojou's latent abilities while negotiating their less-than-ideal client-bodyguard relationship in this thrilling supernatural action anime.
Best Fit For: Supernatural theme fanatics.
#16 Blood+
Number of episodes: 50
Number of seasons: 4
Studio: Production I.G.
Saya Otonashi appears to be a typical young woman going about her daily life with her adoptive family in Okinawa City. Her anemia and inability to recall anything from her past before the previous year are actually her only abnormalities.
But Saya's long-forgotten history soon returns to haunt her; one night, a blood-eating monster attacks her at school. Just as all hope seems lost, a mystery man named Haji shows up and briefly repels the thing.
Saya, however, enters a trance and quickly kills the monster using her own blood as a catalyst after being made to swallow her rescuer's blood.
Best Fit For: Gore theme enthusiasts
#15 Devil's Line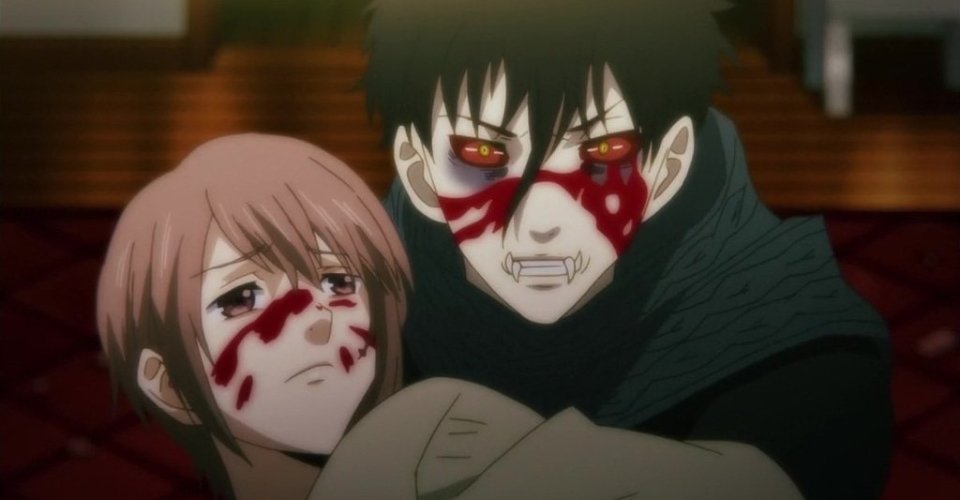 Number of episodes: 12
Number of seasons: 1
Studio: Platinum Vision
The plot centers around two protagonists, a half-demon vampire named Tsukasa Taira and a human police officer named Anzai. After discovering that vampires exist in their world, Anzai attempts to protect Tsukasa while simultaneously trying to solve mysterious cases involving other supernatural creatures.
As the story progresses, we follow both protagonists as they investigate strange cases and come closer to uncovering hidden secrets, all while becoming increasingly involved with each other's lives.
In addition to its fantastic elements, Devil's Line also delves into issues such as prejudice and racism towards non-humans, making for an intriguing and engaging story about love in an environment where it is looked down upon by society.
Best Fit For: Those who enjoy tough love.
#14 Dance With The Devils
Number of episodes: 12
Number of seasons: 1
Studio: Brain's Base
Ritsuka Tachibana is a girl who learns she is the only one who can see devils in her school. After being attacked by mysterious forces, Ritsuka teams up with six handsome and powerful devils to unravel secrets of her past while navigating between two sides of an ancient power struggle between the devils and the vampires.
The story takes numerous twists and turns as it builds to a thrilling climax; each devil has a separate agenda, leaving viewers to uncover clues alongside Ritsuka as she ultimately faces off against the dark powers that threaten her life.
Best Fit For: Reverse harem fans.
#13 Super Lovers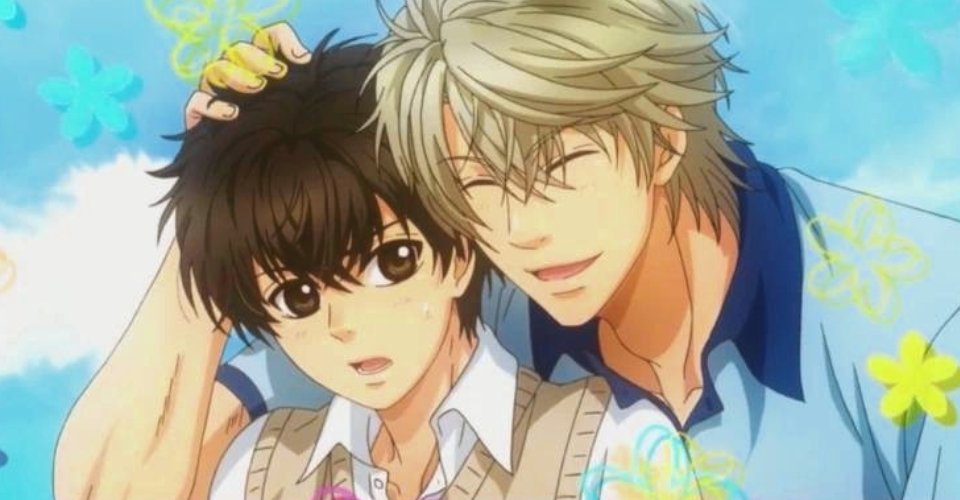 Number of episodes: 20
Number of seasons: 2
Studio: Studio Deen
Super Lovers follows the story of Haru Kaidou, a 17-year-old high schooler who moves to Canada to stay with his estranged mother. Upon arriving, he is surprised to learn that she has taken him in not only to help with her work at an animal hospital but also because his new younger brother, Ren, is living with her.
Haru and Ren have a rocky start as fated siblings but gradually develop a strong bond through countless summer activities planned by the ever-resourceful Ren.
This anime takes viewers on a heartwarming journey of understanding as Haru learns more about Ren's love for animals, struggles through sibling and family dynamics, and finds love along the way.
Best Fit For: Those who enjoy BL (boy-love) anime.
#12 Hakuoki: Demon of the Fleeting Blossom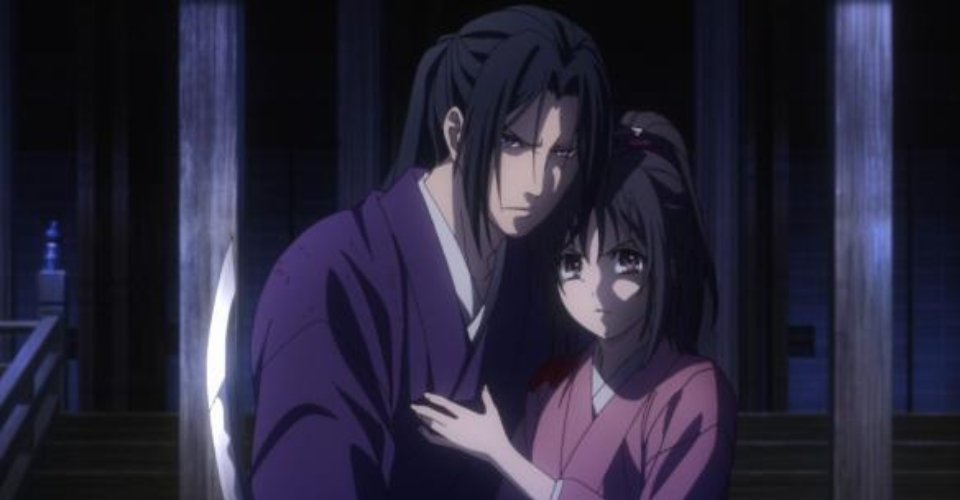 Number of episodes: 12
Number of seasons: 1
Studio: Studio Deen
Set during Japan's Edo period, when swords and supernatural forces clash, The series explores Chizuru Yukimura, a young girl who travels to Kyoto in search of her lost father, only to be pursued by both the Shinsengumi and a mysterious force.
After being taken in by the Shinsengumi, she discovers they secretly protect Japan from sinister supernatural beings known as Furies. In order to help them safeguard humanity, Chizuru must choose between her own humanity and becoming a killer monster.
As the characters battle against monsters and discover the truth behind their mysterious powers, they understand each other's suffering while learning important lessons about loyalty and friendship.
Best Fit For: Those who are interested in the incredible Edo Era.
#11 Blood Lad
Number of episodes: 10
Number of seasons: 1
Studio: Brain's Base
Blood Lad basically shows us Staz, a bloodless otaku entirely uninterested in human blood and fully fixated on Japanese culture. Staz spends his days lounging around, enjoying anime, manga, and games while delegating responsibility for overseeing his domain to his lieutenants.
Staz is ecstatic when Fuyumi Yanagi, a Japanese girl, unintentionally steps through a portal leading into the demon world. But just as he begins to have an odd attraction to her, his region is assaulted, leaving Fuyumi dead too soon.
Staz, who is devastated by her transformation into a roaming ghost, swears to bring her back to life because doing so will grant him his long-held desire to visit the human realm.
Best Fit For: Those who want comedy with great action.
#10 Karin
Number of episodes: 24
Number of seasons: 1
Studio: J.C.Staff
Karin Maaka is a socially awkward vampire who struggles with her supernatural abilities while trying to fit in with her peers at school. Early volumes focus on her attempts to suppress her powers to maintain an appearance of normality.
Later storylines introduce other vampires and devilish creatures, such as werewolves, who complicate matters further. As she develops relationships with various characters from both heaven and hell, Karin's adventures become increasingly comedic.
Best Fit For: People who couldn't fit in with others at school.
#9 Kurozuka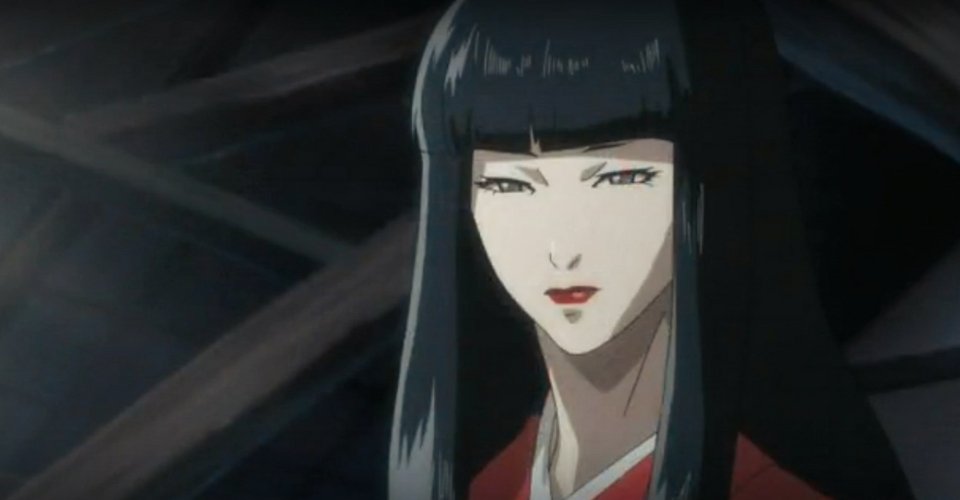 Number of episodes: 12
Number of seasons: 1
Studio: Madhouse
Set during the Heian period, the series follows the protagonist, Yoshitsune, as he battles forces of evil with help from his immortal companion Kuromitsu and an eclectic group of myths and gods.
Along their travels, they encounter various obstacles in their quest to reach Shikoku Island before death can catch up to them. As they battle mythological enemies such as giant Tengu warriors, evil Oni spirits, and powerful Buddhist monks, they discover the secrets of an ancient prophecy that threatens all life in Japan.
The series showcases some intense fight scenes alongside themes of loyalty, betrayal, and redemption as it takes viewers on an epic adventure through time and space with an explosive finale that will keep you hooked till the end!
Best Fit For: Those who appreciate the Heian period.
#8 Vampire Knight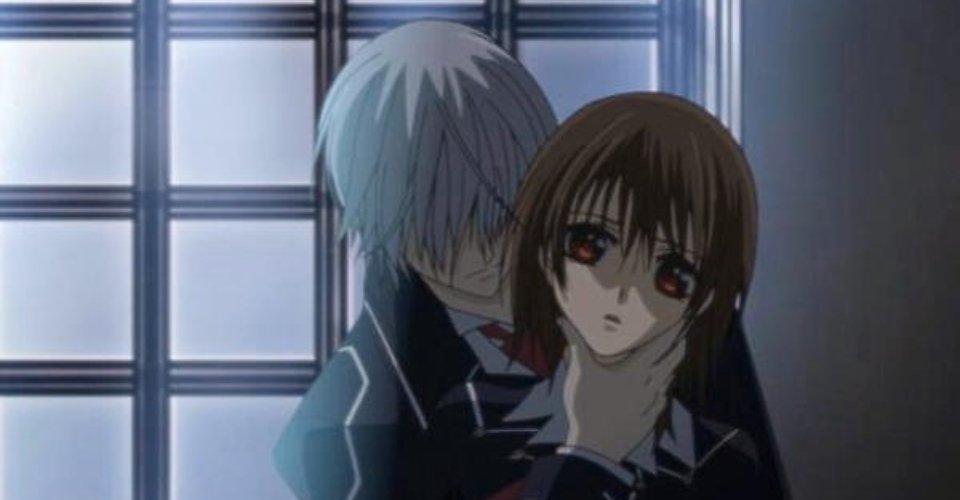 Number of episodes: 26
Number of seasons: 2
Studio: Studio Deen
Vampire Knight is a shojo anime series that follows Zero Kiryu, a Vampire Hunter Academy student tasked with striking a balance between vampires and humans. Set in an alternate world where vampires are part of human society, the story follows Yuki Cross, the adopted daughter of the school's headmaster.
She struggles to protect her best friend and Vampire Hunter Academy classmate, Kaname Kuran, from being exposed as a pureblood vampire. Throughout the series' progressions, Yuki finds herself balanced precariously between her loyalty to Kaname and her dedication to maintaining a true balance between humans and vampires.
With each conflict resolution, darker secrets from both species are revealed until, ultimately, their fates intertwine. At its core, Vampire Knight raises several thought-provoking themes about prejudice, compassion, justice, and identity.
Best Fit For: Love triangle viewers.
#7 Bakemonogatari
Number of episodes: 15
Number of seasons: 1
Studio: Shaft
Koyomi Araragi is a high school student who falls victim to supernatural beings known as "oddities." After encountering an immortal vampire in the form of a young girl named Shinobu Oshino, Koiyomi develops the ability to turn into a half-vampire.
In order to prevent his friends and those around him from being possessed by oddities, he embarks on a quest that ultimately helps him discover more about himself and his hidden powers. Along his quest, Koyomi meets various other oddity hosts, some of whom become allies while others become enemies.
Although somewhat lighthearted at times, Bakemonogatari contains strong themes of friendship, personal growth, and dark secrets, making it an emotionally appealing series for any avid anime fan willing to explore beyond its mysterious world.
Best Fit For: Those who want to witness unique animation and plot.
#6 Trinity Blood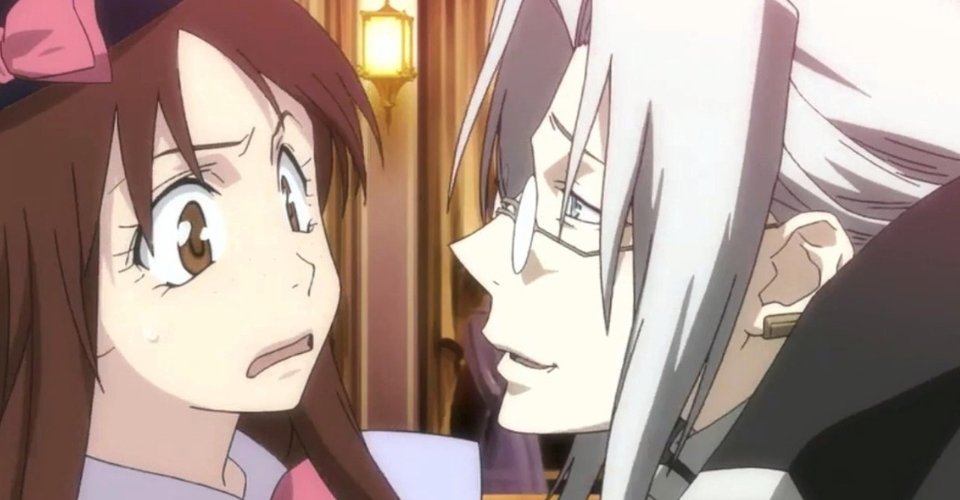 Number of episodes: 24
Number of seasons: 1
Studio: GONZO
Mankind faces yet another threat after Armageddon, a catastrophic war: vampires. The globe has become divided into distinct factions as a result of ongoing conflicts amongst the races.
The New Human Empire is associated with the vampire race Methuselah, while the Vatican Papal State is made up of what the vampires refer to as "Terrans," or humans. Furthermore, despite the factions' efforts to avoid open conflict, fanatical organizations like the Rosenkreuz Order work to reignite a war.
The AX squad has been put in place by the Vatican to combat terrorist organizations. Under Cardinal Caterina Sforza's direction, the AX agents look into vampire-related issues with the hope that one day Methuselah and the Terrans can live in harmony.
Best Fit For: Watch this if you can take violence and bloodshed.
15 Best Completed Romance Anime To Watch With Your Loved Ones

Fans Also Read
#5 Is This a Zombie?
Number of episodes: 12
Number of seasons: 1
Studio: Studio Deen
The popular anime series "Is This A Zombie?" tells the story of a high school student named Ayumu who is murdered by a serial killer. Ayumu is then brought back to life after being resurrected by a necromancer and turned into a zombie.
Initially believing that he can never return to his everyday life, he meets and befriends two magical girls who help him adjust to his new undead status. Along with battling evil creatures known as "Megalos," the group also discovers what it truly means to be alive.
With an interesting mix of comedy and action, this series offers a captivating experience for viewers of all ages seeking a thrilling anime adventure.
Best Fit For: Group laughs.
#4 Arifureta: From Commonplace to the World's Strongest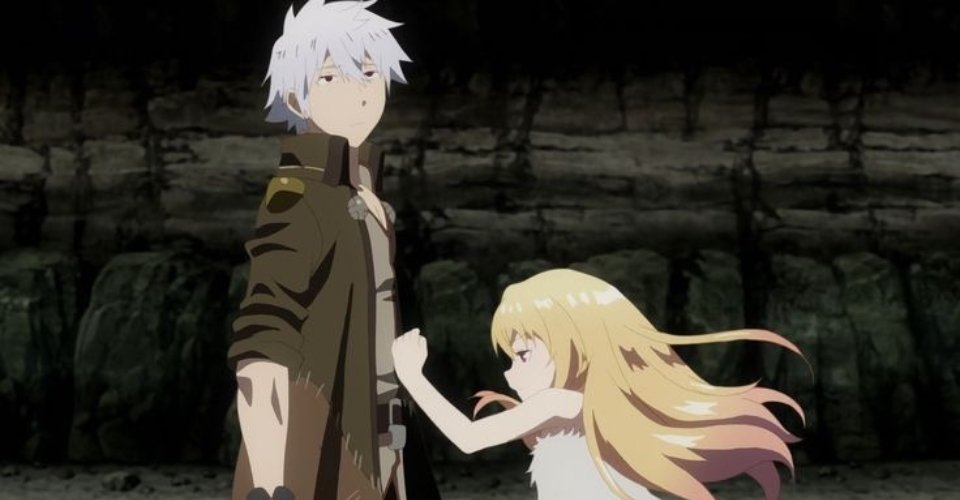 Number of episodes: 25
Number of seasons: 2
Studio: Asread and White Fox
The story follows Hajime Nagumo, a loner otaku high school student who finds himself transported to an alternate world with his class and given extraordinary powers. With the help of Yue, his vampire companion, he embarks on a journey filled with danger, adventure, and unimaginable power.
As he progresses through a myriad of battles and life-threatening scenarios, Hajime develops from being an ordinary person into one of the most powerful warriors in existence. Along the way, enemies are made, and allies are forged as Hajime continues to prove his might as well as his character.
Arifureta provides a thrilling tale that engages audiences due to its exciting plot and relatable characters.
Best Fit For: Harem and ecchi addicts.
#3 Dance in the Vampire Bund
Number of episodes: 12
Number of seasons: 1
Studio: Shaft
The story focuses on Mina Tepes, an ancient vampire princess who seeks to establish a home for her kind by declaring war on humanity and creating a secret haven known as the Vampire Bund. With her trusted servants and allies, Mina must face numerous enemies while balancing her newfound school life and supernatural responsibilities.
This situation pits both human and vampire forces against each other as they fight for dominance and survival, creating an intense atmosphere of fear and suspense that drives the narrative forward.
Filled with action-packed battles, political intrigue, thrilling drama, biting romance, and immersive worldbuilding, Dance in the Vampire Bund offers a unique mix of darkness, horror, comedy, and fantasy.
Best Fit For: Those who like to see conflicts between two races.
#2 Actually, I am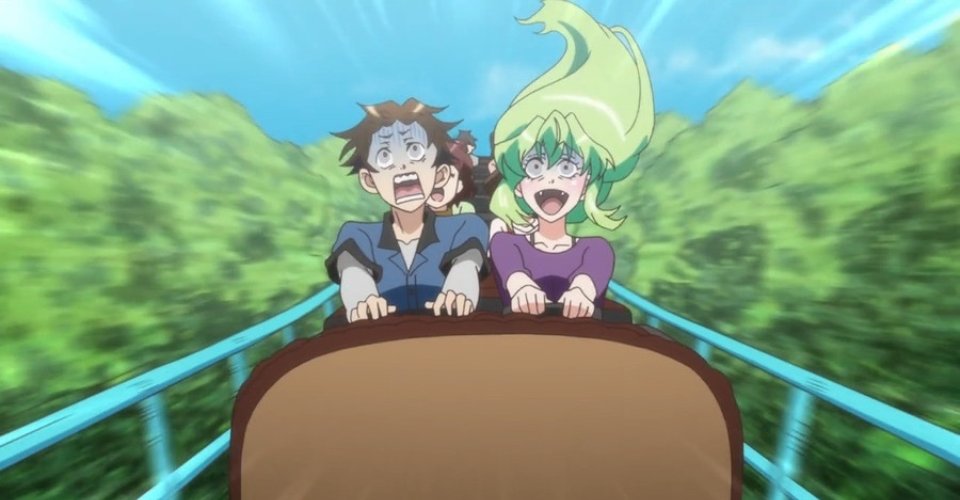 Number of episodes: 13
Number of seasons: 1
Studio: TMS Entertainment
It revolves around a teenage boy named Asahi Kuromine. One day he found out his crush, Shiragami Youko was not a human; instead, she was a vampire. To make matters worse, several other supernatural creatures begin to appear in and around his life, making it difficult for him to determine what's true and what isn't.
Throughout the series, Asahi meets several people and tries to hide the identity of his crush. If Shiragami's identity is revealed, she will no longer be able to attend school and will have to return to where she came from.
Even though things aren't easy, Asahi still manages to make everything work. This anime has lots of comedy with a pinch of romance and lots of wholesome moments. It is a must-watch.
Best Fit For: Comedy and romance fans.
#1 Rosario + Vampire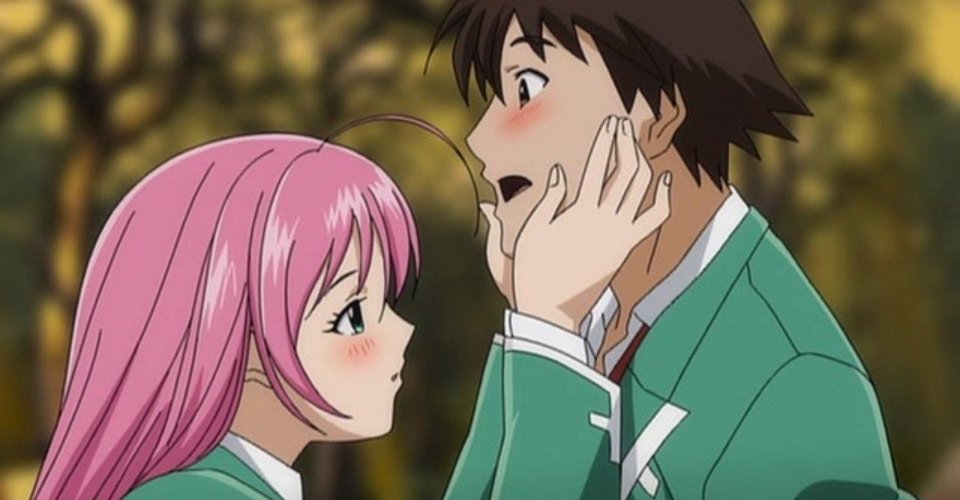 Number of episodes: 26
Number of seasons: 2
Studio: GONZO
Tsukune Aono is an average teenager who accidentally enrolls in a boarding school for monsters disguised as humans. After befriending a beautiful vampire named Moka Akashiya, he discovers her true identity, along with the identities of their other classmates: an ogre, a witch, and various creatures from fairy tales.
Throughout the series, Tsukune and his friends must contend with various chaotically funny adversaries while learning to control their own unique powers and navigate high school life together.
With its charming cast of characters and thrilling action sequences, Rosario + Vampire provides viewers with plenty of laughs and heartwarming moments that bring this world alive in all its spooky glory.
Best Fit For: People who enjoy spooky themes with comedy and romance.
All Vampire Romance Anime Recommendations
| | | | |
| --- | --- | --- | --- |
| Anime | Episodes | Seasons | Averagebeing Picks |
| Tokimeki Tonight | 34 | 1 | Below Average |
| Fortune Arterial | 12 | 1 | Average |
| Call of the Night | 12 | 1 | Average |
| Irina: The Vampire Cosmonaut | 12 | 1 | Average |
| Tsukuyomi: Moon Phase | 12 | 1 | Below Average |
| Seraph of the End | 24 | 2 | Above Average |
| Vampire Princess Miyu | 4 | 1 | Below Average |
| Lunar Legend Tsukihime | 12 | 1 | Average |
| Diabolik Lovers | 24 | 2 | Average |
| Strike The Blood | 54 | 4 | Above Average |
| Blood+ | 50 | 4 | Above Average |
| Devil's Line | 12 | 1 | Below Average |
| Dance With Devils | 12 | 1 | Average |
| Super Lovers | 20 | 2 | Average |
| Hakuouki | 12 | 1 | Below Average |
| Blood Lad | 10 | 1 | Average |
| Karin | 24 | 1 | Below Average |
| Kurozuka | 12 | 1 | Below Average |
| Vampire Knight | 26 | 2 | Above Average |
Romance vampire anime can provide viewers with a unique and entertaining experience. It gives viewers an interesting insight into the complex nature of relationships and explores themes such as love, loyalty, passion, and loss.
Such stories often offer creative storytelling opportunities that explore alternatives to traditional romantic relationships, allowing for more diverse representations of love in society.
Furthermore, incorporating horror elements within these stories offers exciting opportunities for suspense and excitement. In conclusion, these types of anime are worth watching.
So what vampire romance anime are you going to watch next? Let us know in the comments, and make sure to visit averagebeing.com for more amazing anime-related content.