We all have enjoyed duos like Sherlock Holmes and Dr. Watson working together to solve a case, or Tom and Jerry from Cartoon Network, chasing each other all day.
Teens like Chandler and Joey from the Friends TV show, whereas adults may prefer real-life duos like Dwayne Johnson and Kevin Hart or even the playful banter between Ryan Reynolds and Blake Lively.
Don't we all just love reading about them, watching interviews, listening to them nonstop for hours and hours without realizing it's very late and it's time to hit the bed?
Then, with dark circles around your eyes, you watch some more videos of Tom Holland and Zendaya talking to each other for the next hour???
If you think that's oddly specific, then I accept that maybe you don't do it. But I do, and it's me. Guilty!
So, What's better than just duos?
You got it.
"Superhero Duos."
And today, we are going to discuss some of them and talk about how well they connect with each other.
Here are our top 15 Superhero duos that fans love. Let's go.
#15 Damian Wayne & Jon Kent
Publisher: DC Comics
Chemistry:
Their synergy is complicated, but the simple part is that they are best friends.
Then why did I say complicated?
Because they are always at each other's throats and are constantly fighting with one another, but when it counts, they have their backs covered.
Honestly, It's like one of those relationships you share with your siblings.
You fight, play pranks, be rude to them, but God forbid if anyone so much as touches one strand of hair, you pounce on them like a wounded cat, and by a cat, I mean a Lion.
That's the relationship they share. Damian Wayne And Jon Kent are enemies on the surface but brothers at heart.
You may know about Damian Wayne from the DC universe, but only a few people know about Jon Kent or Superboy.
Jonathan Samuel Kent (Yes, that's his full name) is the son of Clark Kent and Lois Lane, and he's one of the first Human-Kryptonian Hybrids in the DC Comics.
Damian Wayne is the son of Bruce Wayne and Talia Al Ghul, who takes on the persona of Robin, helping Batman in various tasks and missions.
#14 The Hawkeyes
Publisher: Marvel Comics
Chemistry:
The Hawkeyes are quite the duo in the comics and, of course, on-screen as well.
We were talking about Clint Barton and Kate Bishop when we said Hawkeyes. Their quick-witted humour has never failed to make the audience or readers laugh.
Kate has always considered Clint a part of her family, and despite having many disagreements with each other, They have always sorted out their differences.
Like any typical partner, They fight on every occasion and get back to the field together.
Clint has been a recurring character from the Avengers. This long-standing archer takes the shots no one else can in the team.
Young Kate always idolized Hawkeye and trained herself to become like him.
By learning the skill of archery, swordsmanship, among many other things, she became a handy partner for Clint.
Fans got a glimpse of the bond they share in the recent Hawkeye series. The Disney+ show presents Hailee Steinfeld as Kate Bishop and Jeremy Renner as Clint Barton in the adventure.
#13 Huntress & Power Girl
Publisher: DC Comics
Chemistry:
Huntress and Power Girl's bond is built on the fact that they have esteemed and well-known Guardians, i.e. Batman and Superman, and they are constantly trying to live up to their legacies.
This power duo becomes friends after getting stranded on a different Earth. They become very close and make a name for themselves as new superheroes before eventually returning home to Earth two.
I mean, Imagine being in a different planet with just one known person. They obviously bound to get closer.
In the New 52 reboot, we see their origins as the Robin (daughter of Batman and Catwoman) and Supergirl (Kara Zor-L) of Earth two.
After responding to the Bat-signal and fighting enemies with unknown weapons, they get teleported to Earth prime and change their aliases from Supergirl and Robin to Power Girl and Huntress.
#12 Falcon & Winter Soldier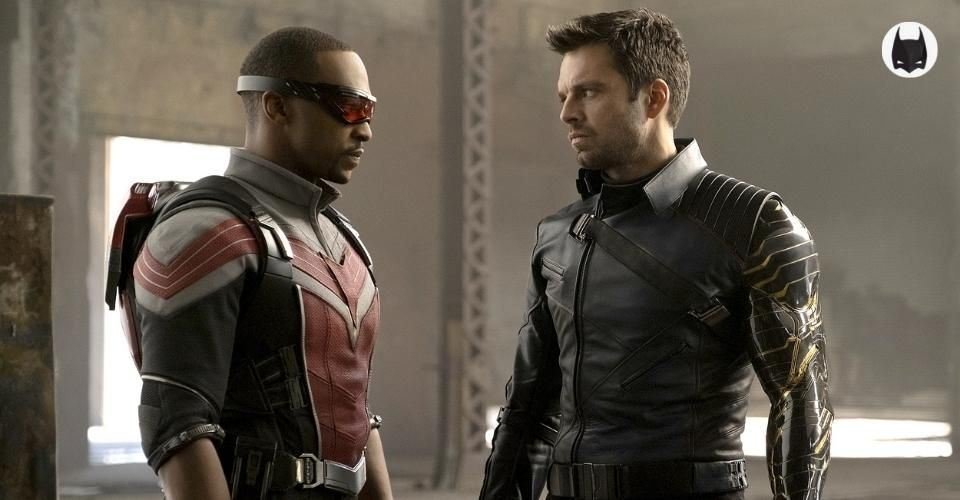 Publisher: Marvel Comics
Chemistry:
Falcon, aka The New Captain America, and Bucky Barnes, The Winter Soldier, are seen working together in the Disney+ exclusive.
Falcon and the Winter Soldier is a team-up we never thought we needed. But now that we have that, we can't get enough of it.
Even though Sam and Bucky are unable to work together at first, they enrol in a therapy session together.
Gradually they become good friends and build a great bond which can be seen when Bucky acknowledges Sam as Captain America.
In turn, We also see Bucky restoring Sam's boat and meeting his family and the people of his town.
Everyone will agree that Marvel has done a fantastic job throwing these two together.
In the MCU, Bucky is a close friend to Steve Rogers, and it is very crucial that he gets along with Sam, Our next Captain America.
#11 Blue Beetle & Booster Gold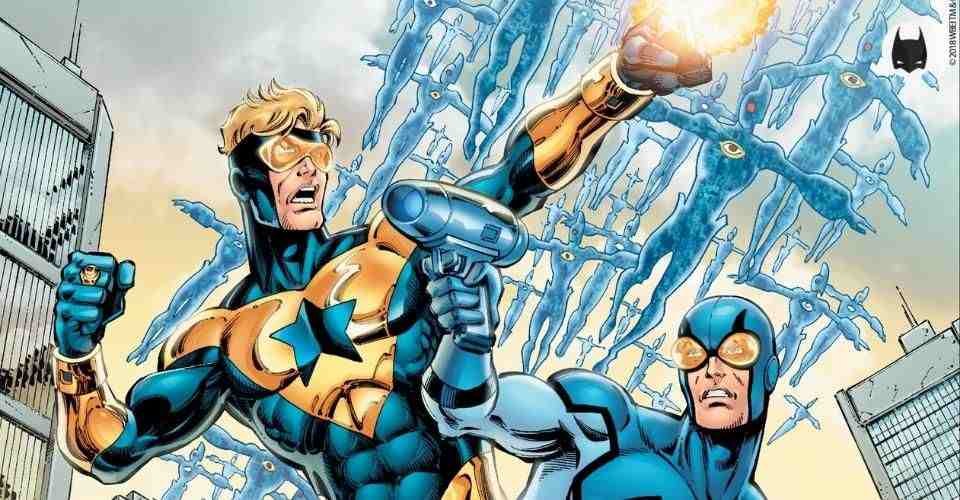 Publisher: DC Comics
Chemistry:
In all of DC Comics, This is one such crazy superhero duo that has got to be on screen in the future.
Blue Beetle and Booster Gold have never left each other's side since they met for the first time. They would enjoy each other's company, crack jokes, and pull pranks on the members of the Justice League.
Right when we thought they were done, These two called themselves "The world's greatest superhero team ever."
Michael Jon Carter, aka Booster Gold, was initially introduced as a self-promoting showoff who only wanted to impress people with his tech gadgets from the future and information about important events.
However, His character develops slowly through many harrowing experiences, and as time goes by, Carter evolves into a true superhero.
Dan Garrett passed the mantle of Blue Beetle to his student Ted Kord, who is very bright and has a genius-level intellect.
The Justice League would even bring Beetle to pilot their aircraft under challenging missions.
Blue Beetle met Gold Booster while working with the Justice League International (JLI), and they clicked immediately.
In the comics, Their first fight as a team was to go against the Royal Flush Gang's android, Ace, in Justice League #4 (1987).
Though they had their fair share of troubles dealing with the android, The duo managed to defeat him by putting their heads straight.
Fun Fact: Booster Gold, played by Donald Faison, appears in Legends of Tomorrow's season 7 finale "Knocked Down, Knocked Up."
#10 Ant-Man & Wasp
Publisher: Marvel Comics
Chemistry:
At first, Scott and Hope were just co-workers, which later developed into a deep attachment, and both of them always looked forward to working together.
Unlike Scott Lang and Hope Van Dyne in the Marvel Cinematic Universe, Ant-Man and the Wasp in the comics are Hank Pym and Janet Van Dyne.
To be clear, they sure have a few things in common, whichever version we see them in.
The most similar things we can notice are their incredible shrinking and expanding capabilities, attraction toward each other, and colourful insect-like suits.
In Marvel's Ant-man and the Wasp film, we see Scott and Hope fighting alongside each other as they try to rescue Janet, aka the original Wasp, who is supposedly stuck in the Quantum Realm.
Through the course of the movie, Scott's Ant-man and Hope's Wasp build up feelings for one another and eventually get together, and Hank Pym isn't really on-board with it.
#9 Hawk & Dove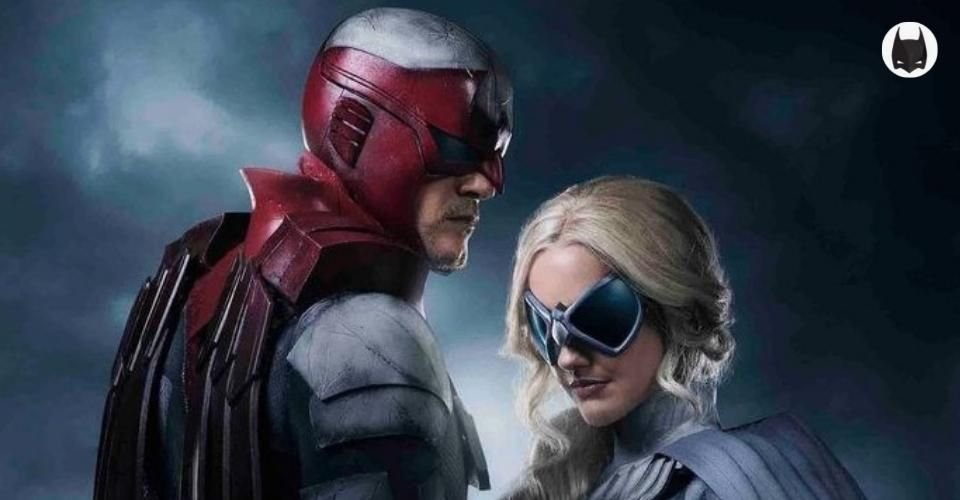 Publisher: DC Comics
Chemistry:
Hank and Dove fight, quarrel, and have separated a few times, but when calamity strikes, one call is what they need to find each other.
Their moving conversations and actions show that these birds are deeply in love which is evidently felt through the comic pages.
In DC's Titans, Hawk and Dove are partners who dress up as birds to fight crime. I have to agree, These two are quite the duo.
If you don't know this, DC Comics had several versions of Hawk and Dove.
But the first iteration was Hank and Don Hall, who are two teenage brothers. After Don's death, Dawn Granger takes up the role of Dove. Later, Granger's sister Holly is also seen as Dove in a few comic issues.
For the live-action fans, The most popular one would be the current Hawk and Dawn, played by Alan Ritchson and Minka Kelly.
#8 Scarlet Witch & Vision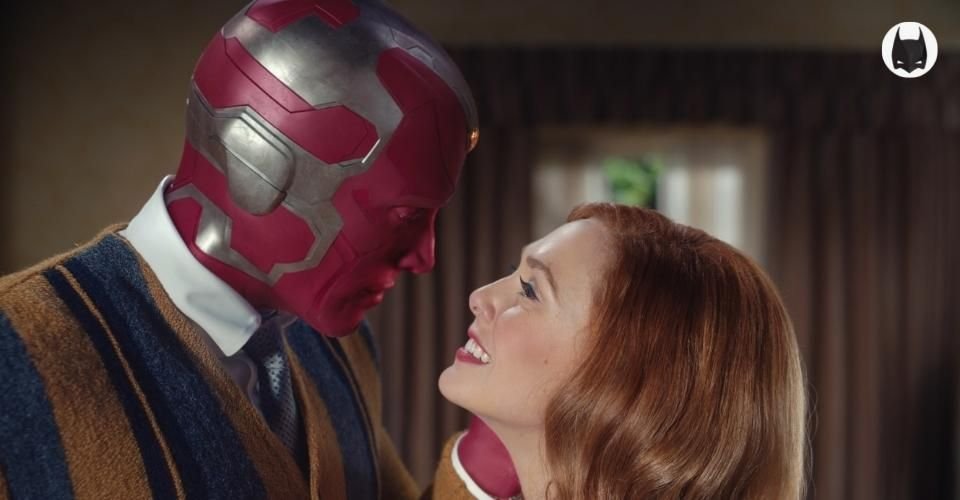 Publisher: Marvel Comics
Chemistry:
Scarlett Witch and Vision fall not only in the superhero duos list but also in the superhero couples ones.
Wanda and Vision teaming up was long-awaited by the fans, and we get to see them together in Avengers: Infinity War.
At the film's start, the superhero duo flies off the radar and tries to start a new life together, leaving everything behind, which gradually leads to Vision's death at the hands of The Mad Titan.
In Disney's WandaVision, Fans exactly knew how she felt after losing Vision.
The sitcom explores their lives on a day-to-day basis as it involves things like getting a job, socializing, cooking, raising kids, and using magic.
After losing Vision, the trauma she goes through made her flip the switch and take a whole town hostage.
Wanda and Vision have been a lovely couple in the comics and the MCU. There are really not many superhero duos who love their partners as they do.
#7 Iron Man & War Machine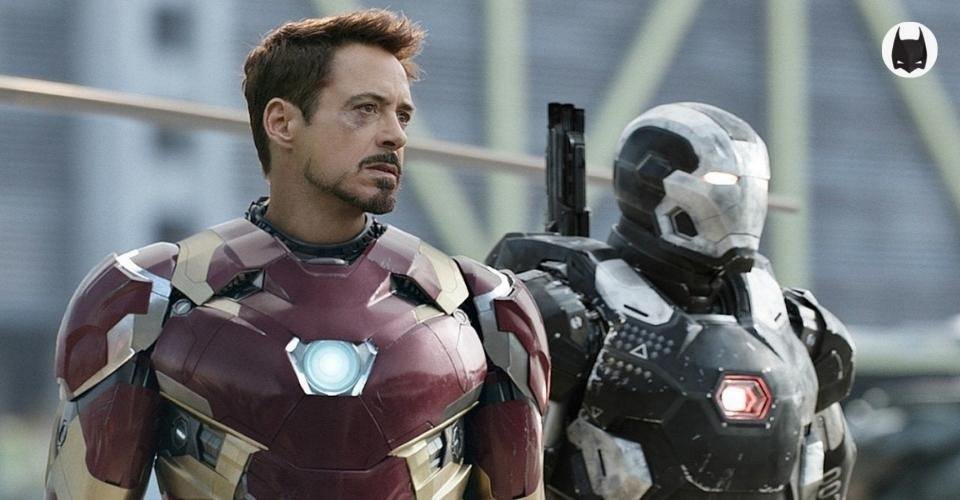 Publisher: Marvel Comics
Chemistry:
Tony and Rhodes are best friends. If Tony Stark trusts him enough to let him keep the Mark II suit and take on the identity of War Machine, then that says a lot about their chemistry.
Since then, they are seen several times together in their suits and at parties where we hear Rhodey's tank stories and his "Boom! You looking for this?"
Iron man and War Machine are among the first superhero duos in the MCU.
In Iron Man II, We see them fighting alongside each other to defeat the weird autonomous suits built by Justin Hammer of H.A.M.M.E.R industries.
While complementing each other, their in-sync fighting styles do not fail to captivate the audience.
Yeah, Tony sometimes wants everything and leaves little to nothing for War Machine, but as a real colonel, Rhodey is not one to look away from danger.
#6 Green Arrow & Black Canary
Publisher: DC Comics
Chemistry:
First things first, Whenever Green Arrow and Black Canary are put together on missions, They often flirt with each other.
Meaning, We got another superhero duo who are not only partners in crime but also in life as well.
In the comics, Green Arrow and Black Canary often teamed up to uncover mysteries and go against bad guys.
Again in Justice League Unlimited, we see a much younger version of these superheroes, where Oliver only accepts Batman's invitation to join forces with the League after seeing Black Canary around.
DC's animated film shows us Black Canary proposing to Oliver Queen, to which he immediately accepts.
If you read the comics, you'll know that Dinah Laurel Lance gets married to Oliver Queen even when her mother, the original Black Canary, Dinah Drake, is against it. These two also have a daughter named Olivia Queen.
In CW's Arrowverse, Stephen Amell's Oliver Queen and Katie Cassidy's Black Canary share similar chemistry.
If you are considering visiting another website to see the top superhero duos, don't because we're about to dive into our top 5.
#5 Black Widow & Captain America
Publisher: Marvel Comics
Chemistry:
Steve Rogers and Natasha Romanoff. That's all I need to say, and we know you already love them.
These two have such good chemistry that they completely trust each other.
As Steve's assassin friend, Natasha always keeps him on his toes. She may look cool on the up, but Nat does everything Steve tells her.
Their bond is so heavy that Natasha even shows up at Peggy's funeral to support Steve in times of grief.
As an MCU fan, My favourite sequence between these two is when Natasha takes a boost from Captain America's Shield to latch on to one of the Chitauri alien ships in Avengers' third act.
The last thing that Natasha says to Steve is, 'See you in a minute' before whooshing back in time to get the infinity stones and sacrificing herself for the Soul Stone.
Sadly, we won't see Nat again in the movies, but her friendship with Steve and everyone else will forever be remembered.
#4 Harley Quinn & Poison Ivy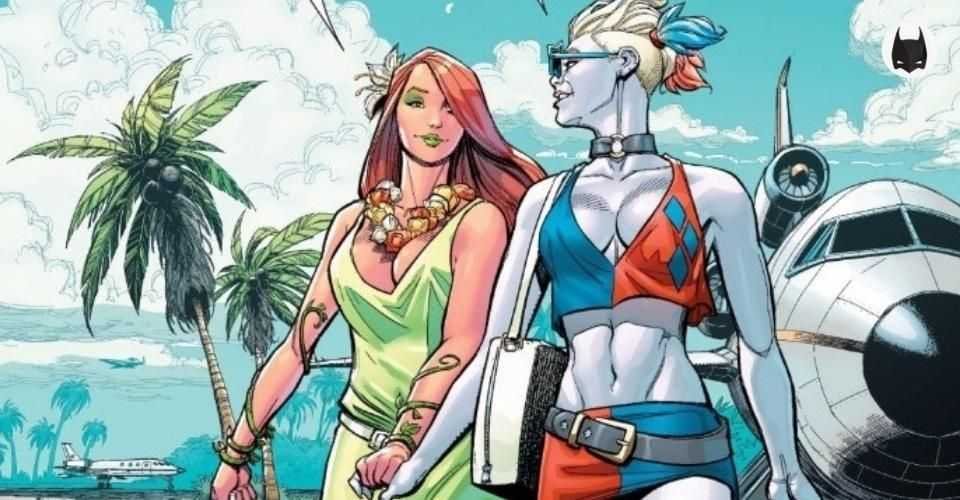 Publisher: DC Comics
Chemistry:
Enter craziness!
Poison Ivy and Harley Quinn meet several times while committing crimes and soon become partners, friends, and sometimes love interests.
Ivy addresses Harley's relationship with the Joker as toxic, and she constantly tries to break her out of this obsession.
Like the Joker, Poison Ivy also plays a crucial role in Harley's life.
We are all aware of Harley Quinn from the comics, animated series, and the perfect portrayal of this complex character by Margot Robbie in the DC Extended Universe, but many new DC fans don't know much about Poison Ivy.
In the comics, Pamela Lillian Isley, aka Poison Ivy, is a botanist and biochemist from Seattle who turns into a powerful metahuman with plant-based powers.
She controls the greens at will, calls herself an eco-terrorist, and will commit any crime to preserve nature.
She doesn't seem to be a super-villain, right?
You just wait until she goes overboard, and with Harley at her side, This gets completely out of hands even for Batman.
We are yet to see Poison Ivy in the DC Extended Universe, but it would be fun to see Margot Robbie's Harley teaming up with Dr. Pamela in the movies.
#3 Flash & Green Lantern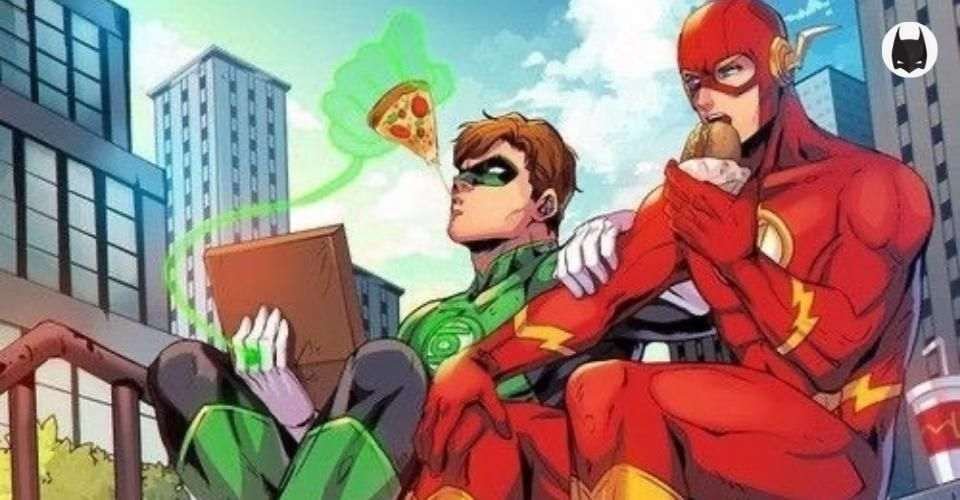 Publisher: DC Comics
Chemistry:
This superhero duo serves as a 'comic relief' in the middle of an intense battle or during a critical pre-battle plan with the Justice League.
Hal Jordan and Barry Allen lift each other in their lowest lows and relish the highest high together like best buds.
It's never a dull moment when they are around. No matter how serious it gets, The Scarlett Speedster and Green Lantern will always find a way to make the audience laugh, which is why it is impossible not to love them as a duo.
When we say Flash and Green Lantern, we're talking about Barry Allen of Central city and Hal Jordan of Coast City. The other versions of them have teamed up too, but Barry and Hal's bond of friendship is unlike any other superhero.
Bonus: The Flash and Green Lantern even have a fancy handshake to cherish their friendship.
#2 Rocket & Groot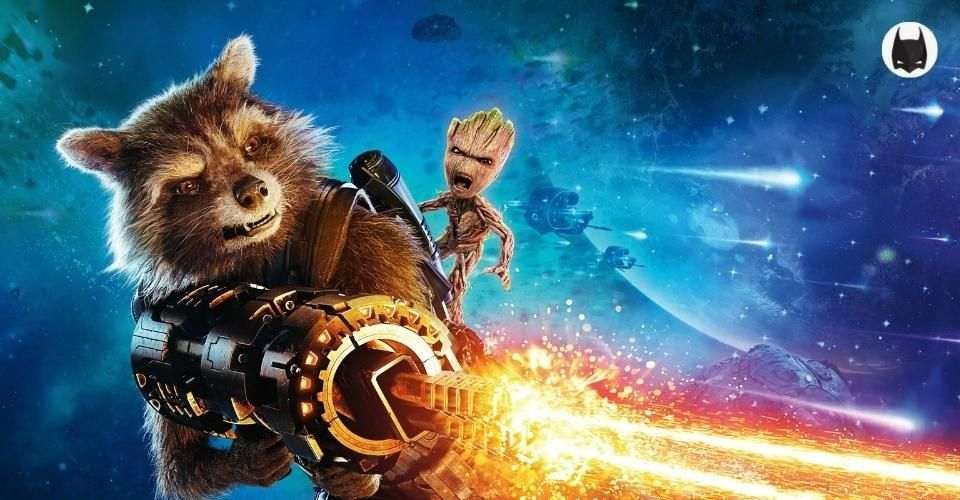 Publisher: Marvel Comics
Chemistry:
These guardians are quite literally partner-in-crime, who are friends and travelling companions.
In this superhero duo, Rocket is the planner and does all the talking, a little too much at times, and Groot provides the backup that he needs in his various missions.
Rocket Raccoon is a cybernetically modified raccoon from Halfworld. He was a mercenary before joining the Guardians of the Galaxy, and Groot was introduced as an alien sentient tree-like creature who became a partner and a friend to Rocket Raccoon.
Being a tactical genius and an expert in weapons, Rocket and Groot travel the galaxy and work as mercenaries for hire.
Even though Rocket calls Groot 'an idiot' at times, he misses his partner when he isn't around. We see this happening in the Guardians of the Galaxy Vol. 1, where Groot sacrifices himself during the Battle of Xander to save the others.
Rocket is heartbroken, and the audience sheds tears when Groot utters his final words, "We are Groot."
As Vin Diesel is the voice actor for Groot, he may mean family or something, but you get it, right?
#1 Superman & Batman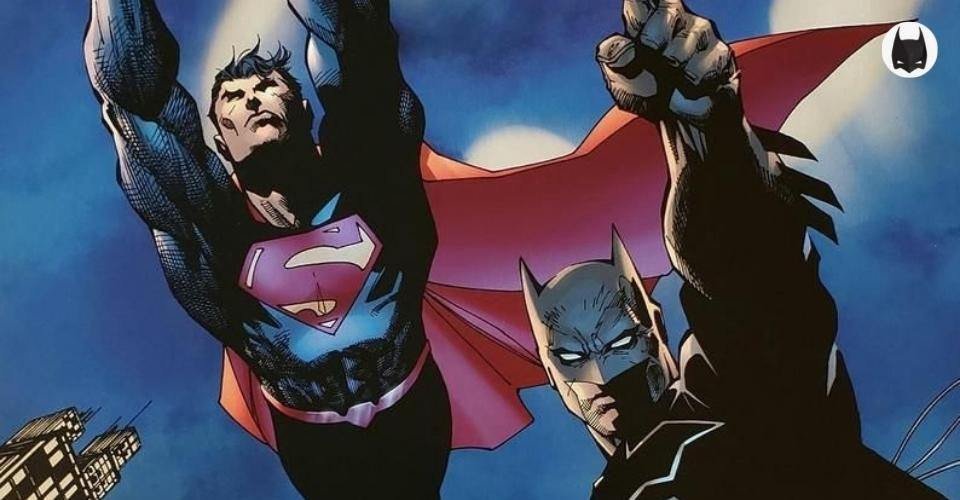 Publisher: DC Comics
Chemistry:
Together, Batman and Superman are the most iconic and loved superhero duo of all time.
Their bond goes deeper than any other fellow partner, and they have put their lives on the line to save one another from dying.
The duos' confidence in one another is so damn high that Batman dives right into danger on numerous occasions, knowing that Superman has him covered.
For instance, In the DC animated movie Justice League: Doom, Superman entrusts Batman with a Kryptonite bullet to stop him if he ever goes rogue after the Cape Crusader decides to leave the League.
We are ending the list with quite the duo here—the last son of Krypton and the world's greatest detective. Put them together, and you get the world's last…Greatest Kryptonian…Detective sons???..wait, I still have to work on that.
If you notice our countdown, We didn't add Batman & Robin in it. As they are the goto superhero duo, We need not mention them specifically. Any comic book reader or movie lover would know they stand amongst the best.
With that, we have covered the top 15 superhero duos that most fans love to watch.
Well, pat yourself on the back for staying till the finish line or are you doing a quick scroll and landing right here?
Either way, you've reached the end of the list of superhero duos, and to everyone who stayed with us till the very end, I say 'two-ché'. Get it?