Apex Legends is back with a season and all the more reason to pump up your players. Season 17 dives into new maps and a new legend, Ballistic, ready to charge the battle. The developers, Respawn, have released patch notes for weapon mastery and other meta changes.
Apex Legends Season 17 'Arsenal' Trailer
Apex Legends Season 17: New Features
The developers have introduced a new progression system for players called– WEAPON MASTERY. This will help new players learn about the new characters and weapons across the board, regardless of which mode they prefer.
This weapon mastery track will earn players the following:
Weapon-specific badges
Lifetime performance trackers
Legendary weapon mastery banner frames
Legendary Weapon Apex Pack for each weapon.
Apex Legends Season 17: Ballistic's Back Story
Before he was the legend of Ballistic, August Brinkman was born into a wealthy family. But his childhood became a lonely nightmare when his parents were killed in a deal gone wrong, leaving him an orphan. He channeled his rage into entering the Thunderdome battle as a Gladiator. He soon grabbed attention for his macho confident attitude with a dash of cockiness, leading him to be the first celebrity in the arena.
He met Sok Leng Phua and her brother Kit Siang, and instantly the three formed a team. This eventually led August and Sok Leng to fall in love and get married, welcoming their son Nathaniel. August admired his son to the core.
His usual demeanor would lead to August's downfall when one unfateful day, his showmanship and distraction by audience roars led to Kit Siang's demise. He fell into despair with alcoholism, resulting in a split from his wife.
When he found out that his son Nate had entered the Apex Gmes, his rage made him charge toward the Mercenary Syndicate Facility. He demanded that Nate be disqualified and play himself instead. And thus, here we are with our Arsenal legend.
PASSIVE: SLING
Store a third weapon in the sling. Access via inventory or Character Utility Action Button. The sling weapon cannot take attachments.
TACTICAL: WHISTLER
Shoots a projectile that heats up an enemy's gun as they shoot. Overheating causes damage. Hold the Tactical to lock on.
ULTIMATE: TEMPEST
Nearby teammates get faster reloads, faster-armed move speed, and Infinite Ammo. The sling weapon will be upgraded to gold.
Apex Legends Season 17 Weapon Buffs and Nerfs
BALANCE UPDATES
Crate Rotation
L-Star EMG enters the crate
RE-45 returns to the floor
Weapon Crafting Rotation
Alternator SMG enters the crafter
Sentinel enters the crafter
EVA-8 returns to the floor
30-30 Repeater returns to the floor
Gold Weapon Rotation
Flatline, Triple Take, Spitfire, Mastiff, Volt
Loot Spawns
Improved Vault Loot

Increased chances of gold loot

Added light mags to spawn pool

Improved Cargo-Bot Loot

Removed small healing items, Mobile Respawn Beacon, White Armor, White Backpack

Adjusted Large Healing and Heatshield spawns to allow for more desirable loot spawns

Removed gold weapons from purple tier Cargo Bots but increased spawn chance in gold tier
WEAPONS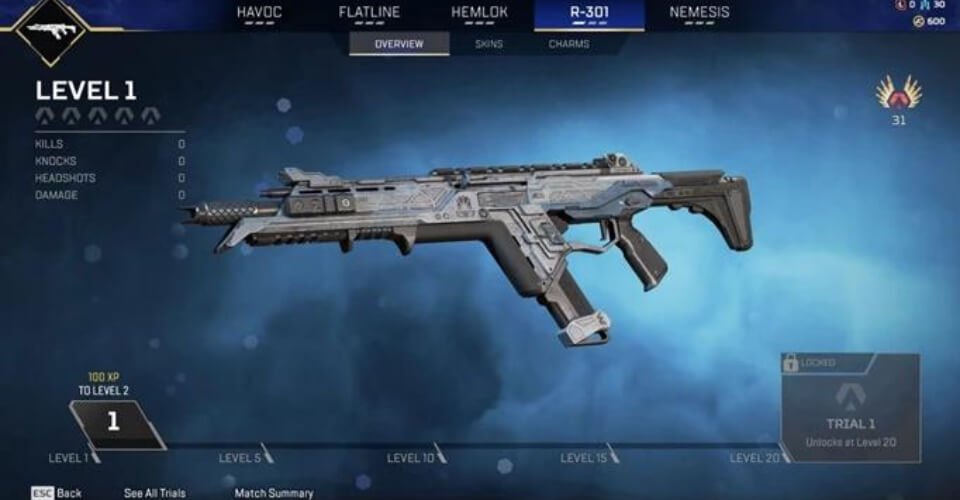 L-Star EMG [Crate]
Added Disruptor Rounds: 60% damage increase against shields
Base Damage Reduced to 16 (was 17)
Projectiles now have passthrough: 60% damage retained
Projectile growth increased
Improved recoil pattern
Removed barrel
Ammo Stockpile: 324
Reduced VFX brightness when hitting unarmored targets
30-30 Repeater
Projectile size increased when fully charged
Triple Take
Projectile size increased
Improved hip-fire spread
Tightened bullet pattern when fully choked
Ammo per shot reduced to 1 (was 3)
Magazines sizes adjusted to match the new ammo costs

Purple Mag: Increased to 10 shots (was 9)
R-99 SMG
Removed 1 bullet from base and all magazines

No Magazine reduced to 19 (was 20)

White Magazine reduced to 21 (was 22)

Blue Magazine reduced to 24 (was 25)

Purple & Gold magazine reduced to 27 (was 28)
Charge Rifle
Reduced shots per magazine to 3 (was 4)
Reduced spawn rate
Apex Legends Season 17 Character Buffs and Nerfs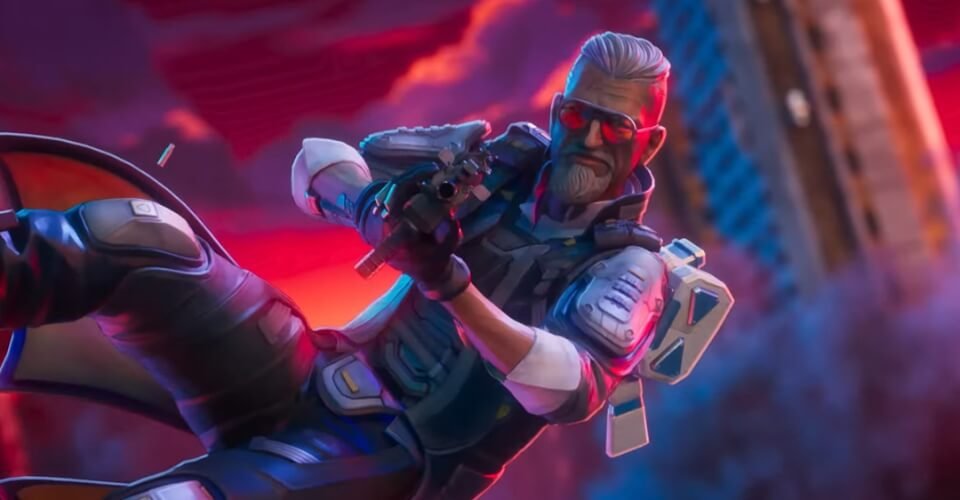 LEGENDS
Ash:
Steps are no longer louder if the heirloom is equipped
Fixed UI loop when crouch inspect is canceled early
Ultimate will now persist for the entire duration even if Ash dies while it is active and while players are still traveling through it.
Bloodhound: White Ravens already in flight can no longer be scanned for free Tacticals and Ult charge
Caustic: Fixed traps destroying when placed near closed doors that are then opened
Crypto:
Drone can no longer be accessed after being knocked
The drone no longer occasionally teleports behind a wall after you throw it
Fixed drone sometimes spawning in the middle of the world when thrown into a wall
Loba:
Fixed visibility issue with Black Market when Bangalore's smoke is behind
Amount head peeks over cover while crouching adjusted to match other Legends
Mad Maggie: Improved reliability when hitting objects that the ball will damage or destroy
Octane: Removed the double jump hint from the Launch Pad in cases where it would incorrectly show as an option (e.g., after a Pathfinder grapple)
Rampart: multiple cover walls can no longer be placed in the same spot on a Trident
Seer: Dummies in the firing range will now have the same footstep behavior as other players when moving inside of Seer's Ultimate instead of behaving like other AI (Prowlers, Spiders)
Valkyrie: Ultimate cooldown no longer set to 75% after being canceled while in Death Totem protection
Wraith:
Fixed ultimate being usable while ziplining
Mythic finisher "Whiplash" no longer pushes players outside of play area
What do you think of these buffs and nerfs? How do you think will it upgrade the gaming experience?
Is there any upgrade you would like in this season? Comment below with your thoughts and suggestions.
Click here for more games to play after Apex Legend.