Contrary to popular belief, beauty doesn't lie in the eyes of the beholder. It may be subjective from person to person, but the conventional reality doesn't change over time. There are a whole bunch of anime characters whose looks and actions can make even the most resilient anime watcher's stomach churn.
Here are 33 ugly characters exclusive to the anime world whose ghastly appearances can scare porcupines and honey-badgers.
#33 Zommari Rureaux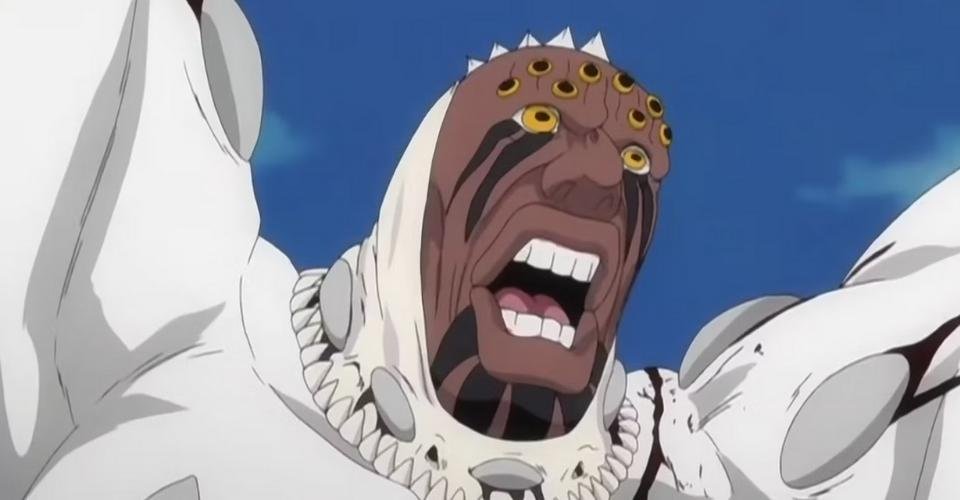 Anime: Bleach
Why Is Zommari Rureaux Ugly:
The No. 7 Espada associated with Sosuke Aizen's Arrancar army, Zommari is a minor antagonist who faces Kuchiki Byakuya on the battlefield. He is a formidable fighter whose appearance shall remind audiences of witch doctors.
His Resurreccion Brujeria results in his zanpaktou and his head getting twisted, which is not a good image. On top of that, his body gets covered by 50 eyes, with an additional 8 on his head. Even his shield is quite ugly. This is hilarious because he had to stare down a glamorous Byakuya in combat and uses his power of love to try and reign supreme against a brutal shinigami.
#32 Nendou Midori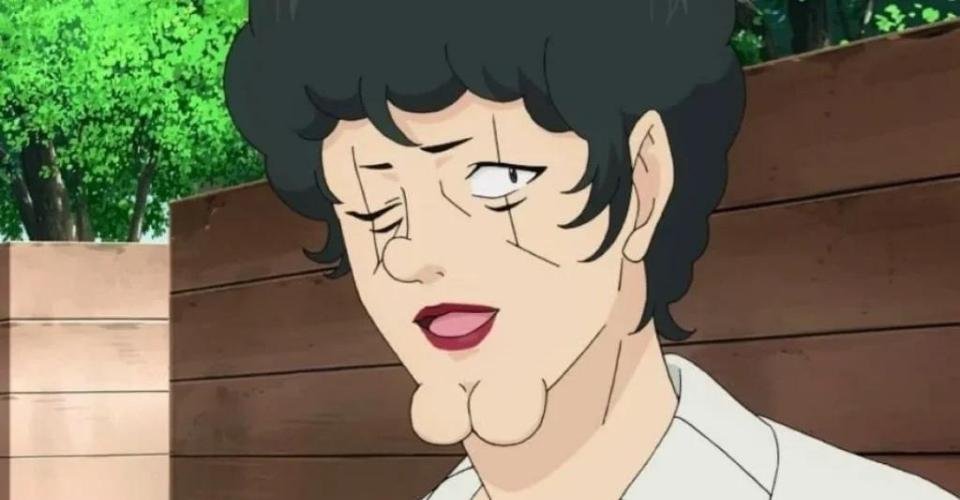 Anime: The Disastrous Life of Saiki K.
Why Is Nendou Midori Ugly:
The love interest of the magician Nakanishi Kouta and the widow of Takeuchi Riki, Nendou Midori, is a good mother with decent values. Unlike her air-headed son, she quickly punishes Riki's stupid acts, such as when he starts playing with knives. Her butt-chin unnerves the protagonist, as he cannot bring himself to believe that Nendou's entire family doesn't have a single attractive human.
Kouta has an immense amount of love for Midori, which is demonstrated when he rants about his ex-wife's flawless beauty. This is another reason for Kusuo's shock during her face reveal. There are two distinct, noticeable scars on both her eyes.
#31 Fuusuke of the Wind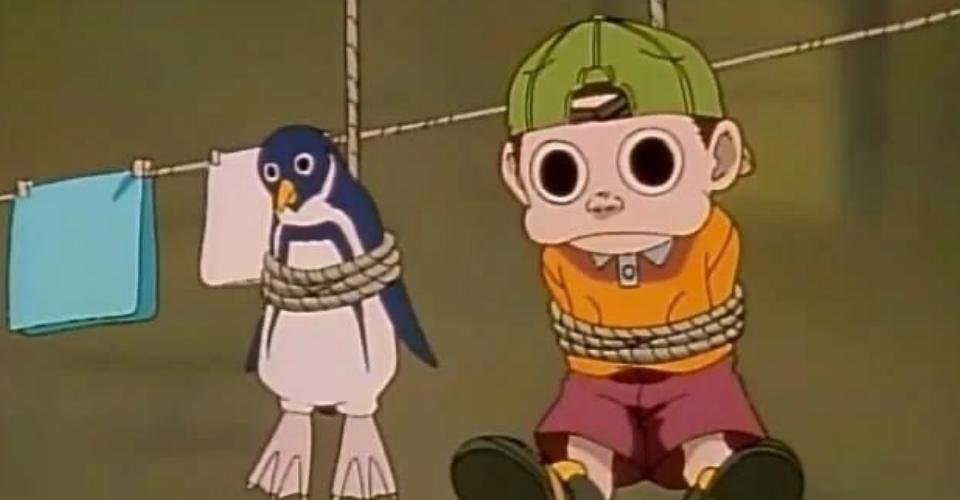 Anime: The Kishima Thing/Ninku
Why Is Fuusuke Ugly:
Finally, an ugly main character one can vibe with. Amongst all the Ninku captains, Fuusuke is by far the shortest one. He is scrawny, with slick hair. Cursed with a large head in a tiny body, the protagonist has a protruding upper lip, big googly eyes that'll stare straight into your soul, and a giant tongue that's usually visible outside his mouth (like a satisfied dog).
Resembling a cross between a canine and a primate, Fuusuke is often called a frog as well. In reality, he is a mature boy despite being so young. He is morally upright and never hesitates to do what's right. Fuusuke is proof that "Appearances can be deceptive" and that one shouldn't be judged by how they look outwardly.
#30 Shigaraki Tomura
Anime: My Hero Academia
Why Is Shigaraki Tomura Ugly:
With a look that mirrors sleep-deprived humans, Shigaraki Tomari is the main antagonist of the anime series and the key leader of the League of Villains. He is a pale-skinned, wrinkly fellow prone to scratching himself whenever he feels agitated.
Tomura's body is covered by hands which are the only remains of his late family members, including his abusive father's hand, which shields his face. Shigaraki has a tragic past stemming from his need to become a hero till the day he succumbed to the lack of hope. But his actions throughout his journey as a villain are irredeemable, alongside his sense of fashion. I just hope he doesn't track me down if he reads the article.
#29 Gluttony
Anime: Fullmetal Alchemist – Brotherhood
Why Is Gluttony Ugly:
A representation of an original sin, Gluttony is consumed by hunger which is why he often feasts on victims ranging from creatures around him to alchemists. He is short, stout, and a visibly overweight homunculus with a massive nose that will remind viewers of hippos in the wild.
Gluttony's jaw expands when he uses the main ability, Gluttony'swhich is certainly not a pleasing sight. The ribs open up to reveal a great void within that is incredibly disturbing.
#28 Hajime Fukuroda
Anime: Great Teacher Onizuka
Why Is Hajime Fukuroda Ugly:
The sports teacher at the Seirin Academy, Fukuroda, is a pervert whose actions land him in troublesome situations. Although he likes to take care of his body and loves reminiscing about his achievements, Fukuroda's physique repulses many girls who are forced to watch him swim. Even his stances in the water elicit disgusting cries from the students surrounding the pool.
His habits include chugging gallons of eggs (in the anime) or using steroids (in the manga) to beat his arch-enemy and peering at the bottoms of his female students. Fukuroda's facial features and expressions are also pretty weird.
#27 Bonolenov Ndongo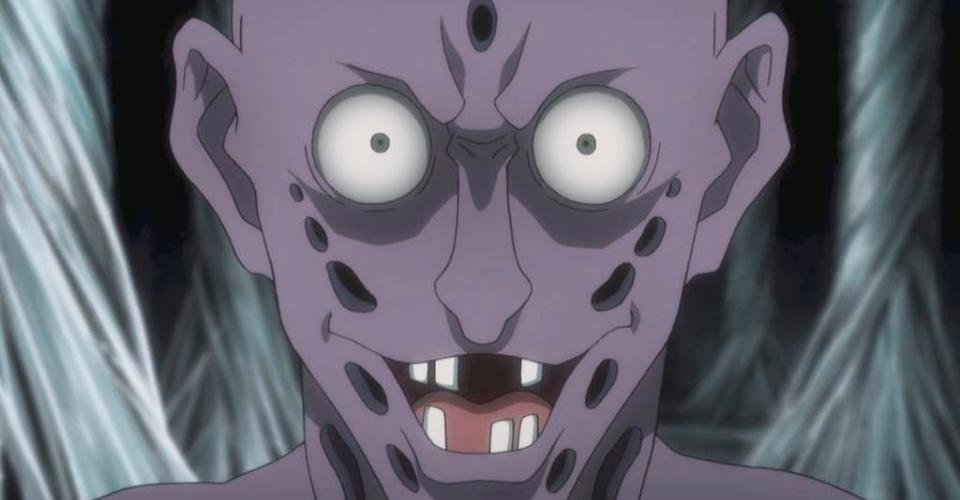 Anime: Hunter X Hunter
Why Is Bololenov Ndongo Ugly:
A member of the infamous Phantom Troupe organization, Bololenov Ndongo often resembles the walking mummy from the live-action Hollywood franchise. He is almost completely covered in white tape. Beneath the bandages lies many holes across his body that enable him to produce sound effects that render him immensely powerful.
Ndongo is a proficient Nen user, which is displayed whenever he is forced to fight against adversaries. Those holes littered across his body, coupled with his unforgivable actions, will surely bring forth despair in the viewers.
#26 Vellian Crowler
Anime: Yu-Gi-Oh! Duel Monsters GX
Why Is Vellian Crowler Ugly:
Vellian Crowler is built and dressed like a mythical witch. After seeing him on screen, the closest creature one could think of would be "Baba Yaga," aka the Boogeyman, a negative character appearing in various Slavic stories. After Jaden Yuki humiliates and beats him in a fight, the antagonist concocts an elaborate scheme to get him expelled.
His uncanny blonde hair, sense of style, and even his earrings and lipstick will give you sleepless nights. His hair has two sections, and one is tightly tied in a ponytail. Jaden called him an "academy mascot" as he was taken aback by the crafty professor's look. Vellian proves that no matter how hard you try to dress like an aristocrat, you cannot hide the blatant, hideous truth.
#25 Tange Danpei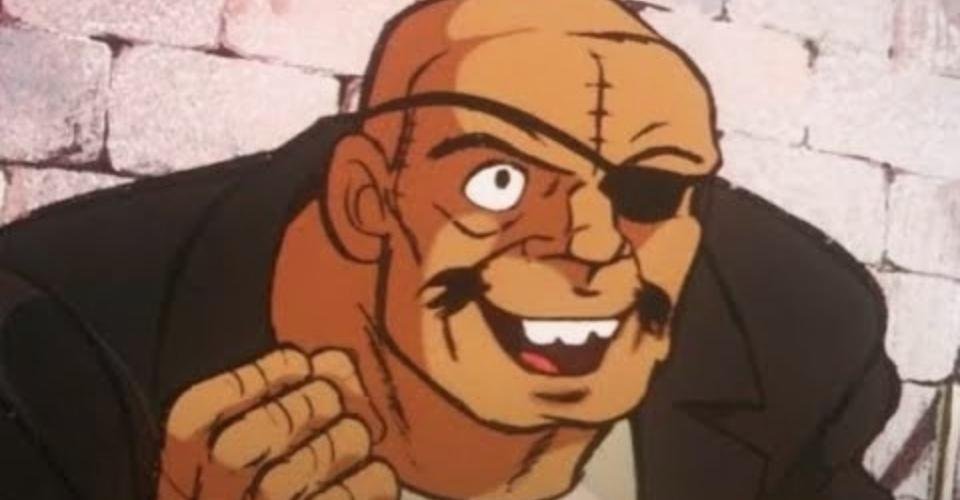 Anime: Ashita no Joe
Why Is Danpei Ugly:
The ex-boxer who nurtured Joe's dream of becoming a world champion lost an eye because of his career. With a nose that is reminiscent of Rudolph the reindeer and a problematic drinking habit that he can't seem to avoid, Danpei has had little to no luck in his life after quitting the pugilistic sport.
Things change when the delinquent Joe passes through in his neighborhood, but Danpei always maintains his unkempt outlook till the very end.
#24 Kaname Tosen (Final Arrancar form)
Anime: Bleach
Why Is Kaname Tosen Ugly:
Kaname Tosen is a brilliant supporting character who joins Aizen after betraying Soul Society. In his original form as a shinigami, he was truly beautiful and an epic friend to Sajjin Komamura. A blind Soul Reaper, Tosen was the captain of the 9th division because of his methodical fighting style and heightened senses.
During the Fake Karakura Town Arc, Kaname unveiled his Resurreccion: Suzumushi Hyakushiki, which gave his the ability to see. He turns into a monster resembling a giant cricket, with orange eyes and green pupils. In this form, Tosen gains tremendous speed and strength and is about to kill Komamura (horrified at his friend's degradation) when Shuhei Hisagi drives his zanpaktou through his head and releases his Shikai.
This battle is truly poetic as Tosen was able to excel as a shinigami primarily because of his lack of sight, but when he gave in to the darkness, the metamorphosis caused him to lose control of his senses. Thus, Hisagi could creep up behind him and deliver a death blow. He met a symbolic end at the hands of his faithful lieutenant.
#23 Wapol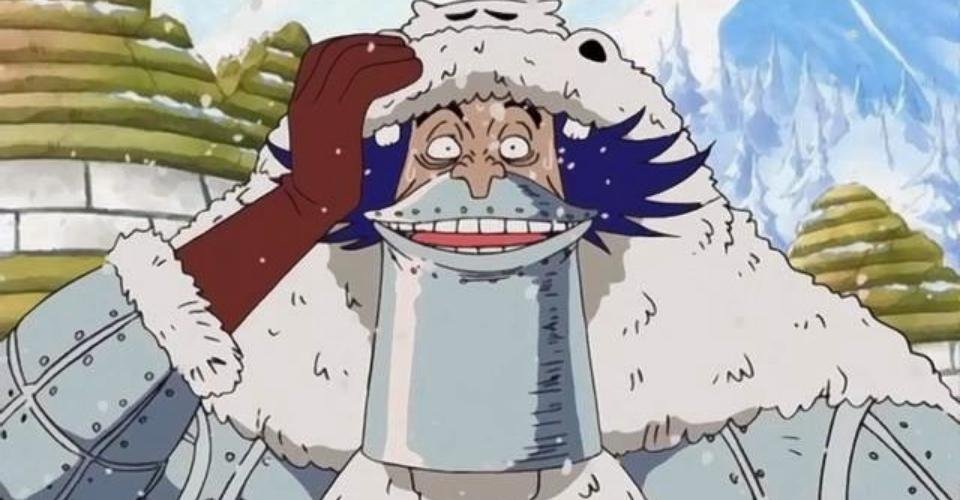 Anime: One Piece
Why Is Wapol Ugly:
The ex-king of the Drum Kingdom, "Tin-Plate" Wapol, was an enemy of the Straw Hat crew. After his marriage to Kinderella (who is too good for him), Wapol later became the ruler of the Black Drum Kingdom. A major antagonist in One Piece, Wapol's entire look makes him seem out of place.
He is grossly overweight, with dark purple hair. The shape of his jaw is akin to a cylinder, which is also laden with tin plates (hence the name). While using his main technique, Wapol consumes his own body and loses the extra fat. A man with questionable taste in fashion, Wapol is shown to be fond of tin-plate armor. He also dons a hooded fur cape which makes him mirror Eskimos and the Inuits.
#22 Kinnikuman
Anime: Seigi Choujin series
Why Is Kinnikuman Ugly:
The main character resembles a grown-up version of Hagemaru. Suguru Kinniku has humongous lips that cover half of his face. As you all know, a mother's love is everlasting, but Mayumi Kinniku felt like strangling her revolting child as she hated looking at him. His mother even abandoned him by mistake after a pig ventured onboard their spaceship.
Most women stay away from Suguru, except for Bidimba, who falls for his kind, gentle soul. Kinnikuman hopes to become famous but, at first, is a lazy-ass procrastinator. Immature and hard-headed, this ugly duckling is a sweetheart.
#21 Mino Nenki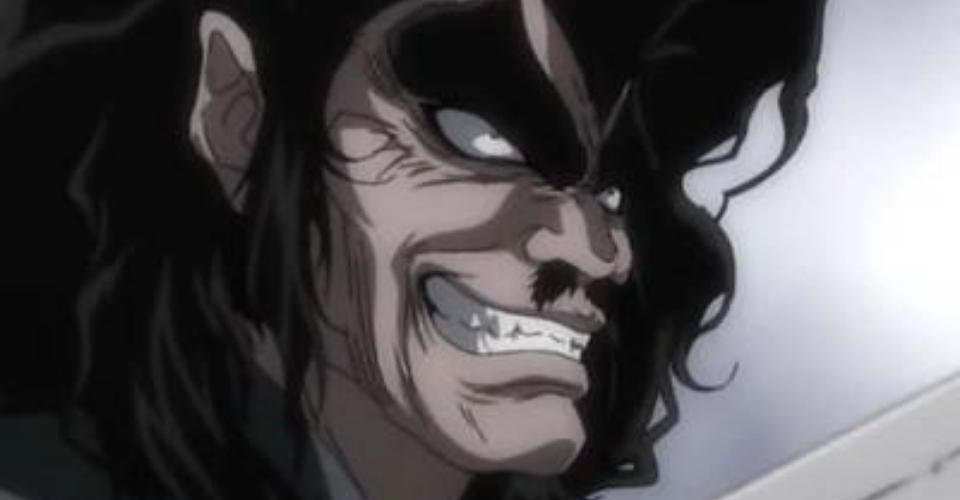 Anime: Basilisk
Why Is Mino Nenki Ugly:
Yet another Iga Tsubagakura ninja, Mino, is built like a humanoid, hairy gorilla who also happens to be perverted. Nenki can practice hair manipulation, which looks as creepy and repellent as it sounds. This character can use his hair to swing from trees like a malevolent monkey.
Aside from some parts of his hands and face, Mino is covered in dense, messy hair from head to toe. He also has sharp ears and teeth, which bear a resemblance to wolves. Mino's sense of duty and pride is important as he willingly accepts the task of killing Gennosuke, the leader of the Kouga clan. Even his impenetrable eyebrows will make you wince.
#20 Ishihara
Anime: Rainbow
Why Is Ishihara Ugly:
One of the correctional officers at the juvenile detention center, Ishihara, is contracted by Dr. Sasaki. Like his sadistic senior, Ishihara enjoys torturing many of the prisoners. He is addicted to heroin, which makes his appearance deteriorate as the story progresses.
Probably one of the finest written anime villains, the disgust and anger towards Sakuragi Rokuroutta eats Ishihara alive from within. At the end of his arc, when Mario looks to kill the assailant who attacked Sakuragi, the ex-guard had lost many teeth and had grown woefully skinny because of constant drug usage.
#19 Marechiyo Omaeda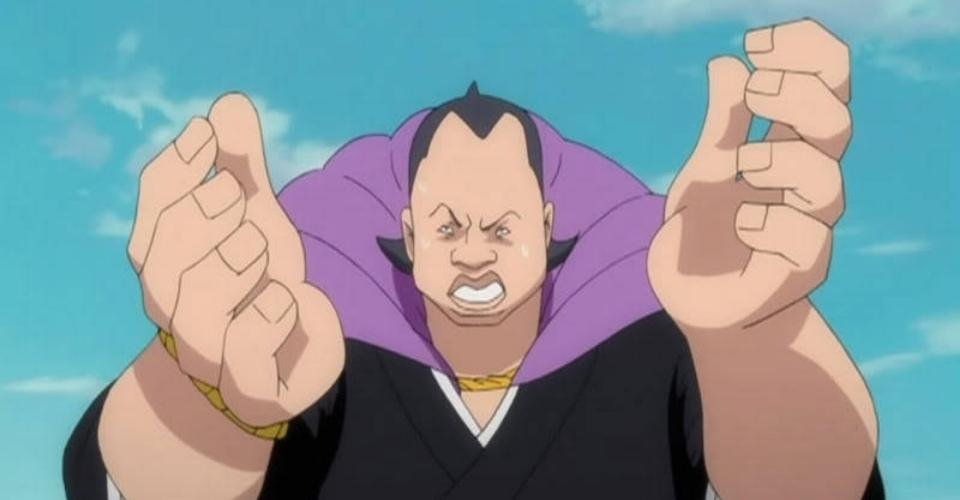 Anime: Bleach
Why Is Omaeda Ugly:
The subordinate of Soi Fon and Corps Commander of Patrol Corps is an extremely obese man who has a habit of frequently digging his nose. He will remind audiences of fat rappers with a penchant for jewelry. The Japanese DJ Khaled can be pretty useless and exhibits cowardice.
He weighs four times more than Soi Fon. Slow, uncouth, and an intolerable snob, Marechiyo is loyal to his captain. However, his obsession with money and the need to look rich are the primary reasons he gets a ton of hate from fans.
#18 Kechizu
Anime: Jujutsu Kaisen
Why Is Kechizu Ugly:
The youngest sibling of Eso and Choso, Kechizu, is a Cursed Womb: Death Painting created due to Kenjaku's experiment. As such, he is also Itadori Yuji's brother. Being an immature sibling, Kechizu is deeply attached to his brothers, and his appearance is by far the scariest in the anime.
Kechizu is a bloated individual whose two mouths appear to be bleeding profusely at all times. The blue shade of this hunchbacked Death Painting and his gaping teeth is bound to render viewers speechless. Kechizu has no eyes but two large bleeding holes instead on his slimy head.
#17 Masao Murasako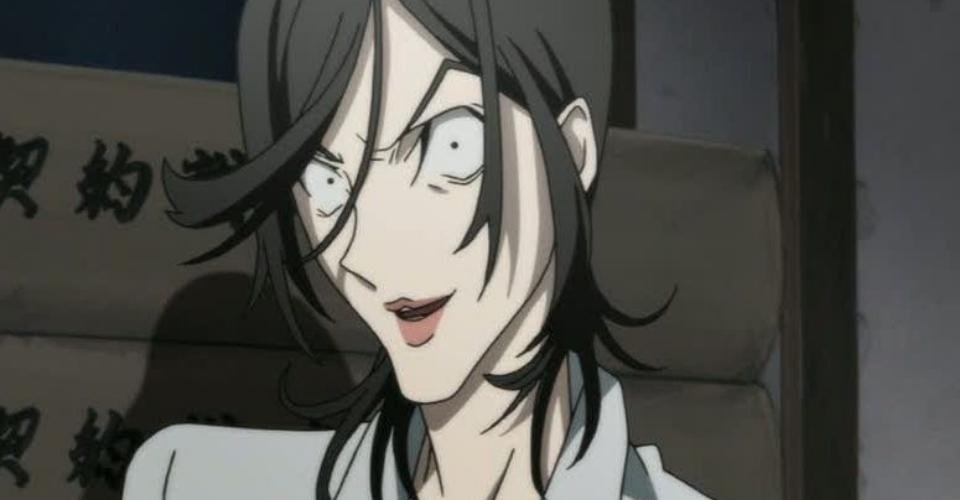 Anime: Shiki
Why Is Masao Murasako Ugly:
A classic attention-seeker, Masao is a childish villager who later turns into a shinki and serves as a minor antagonist. A coward who runs from trouble, Masao is also insensitive to the needs and desires of everyone around him. A self-centered individual, he is also narcissistic as he firmly believes he can do no wrong.
Masao's thin, puckered lips, coupled with his lousy hairdo, psychotic eyes, and abysmal physique, may cause some viewers to shiver. His outbursts at inopportune moments further reveal his lack of social awareness.
#16 Gurdurr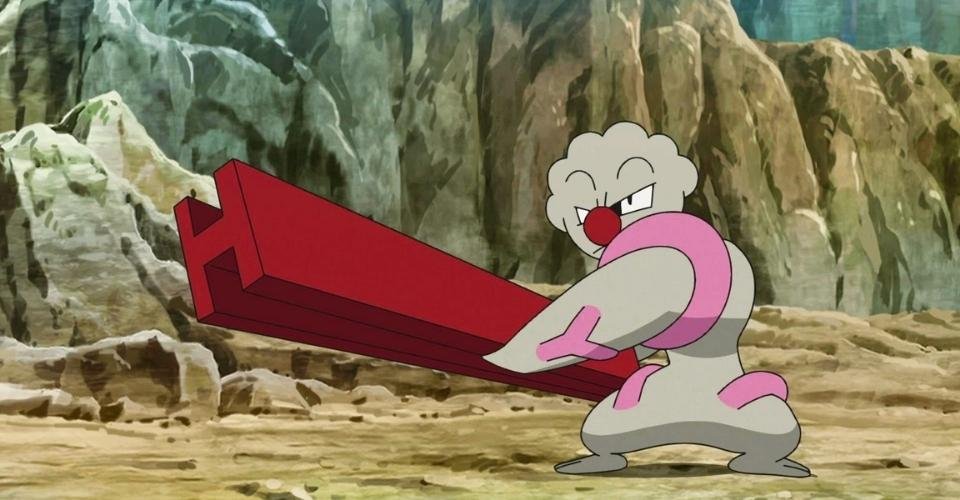 Anime: Pokemon
Why Is Gurrdur Ugly:
While he does have an hourglass figure, Gurdurr's appearance is not for the faint-hearted. He has a ball-shaped violet nose, which bears a close resemblance to a clown. The evolved version of Timburr loves to train his muscles at all times and is a formidable fighter. The pink veins on his chest and limbs pumping fluid aren't pleasant.
#15 Dr. Sasaki
Anime: Rainbow
Why Is Dr. Sasaki Ugly:
On the surface, Dr. Gisuke Sasaki appears benevolent and caring to the juvenile children at his prison. In reality, he is a child molester and pedophile who targets young, healthy bodies in pursuit of sexual pleasure. Sasaki bears a close resemblance to Adolf Hitler, which can be easily proven by the mustache plastered on his face.
Filled with political ambitions, Sasaki's monstrous nature causes the death of Sakuragi Rokuroutta's beloved friend and cellmate. He also tries to exploit Yokosuka Joe and rapes all the main characters in the story by shoving a glass rod inside their anus. A grotesque personality inside and out, the audience is bound to harbor hatred for his rotten soul.
#14 Amayo Jingoro
Anime: Basilisk
Why Is Amayo Jingoro Ugly:
Affiliated with the Iga Tsubagakure clan, Jingoro was one of the 10 chosen by their leader Ogen for the war against the Kouga Manjidani ninja. Shabby and hideous, Amayo's whole body is filled with circular marks. He also has elf-like ears and a balding head.
When using his special power, this character can melt and escape from the smallest imaginable gap. This technique can be used to ambush others as well. Jingoro's strength and weakness are the same – water. He is saved because of it and later killed by being cast into the sea.
#13 Yubaba
Anime: Spirited Away
Why Is Yubaba Ugly:
Zeniba's toxic twin sibling is a big woman who might make one think of a hot-air balloon. Her hair has lost all color because of her advanced age. While Zeniba is compassionate and encourages a healthy work ethic, Yubaba is a dangerous personality who will use force if necessary to get what she wants.
With a crooked nose rivaling Pinocchio and a large bun, Yubaba would scare most people away if she existed in real life. With wrinkles wrapping her entire body, Yubaba won't remind audiences of the majestic Statue of Liberty. Even the visible mole between her eyebrows will agitate viewers far and wide.
#12 Cioccolata
Anime: Jojo's Bizarre Adventure – Golden Wind
Why Is Cioccolata Ugly:
A minor villain in Vento Aureo, Cioccolata, and his pet Secco (a human by the way) try hard to kill Bucciarati's group. His Stand Green Day creates a poisonous mold that spreads across the city of Rome, infecting thousands of Italian civilians.
At first glance, the antagonist looks fairly strong. There are 4 round locks of hair on his head that resemble microbes in fungi. He has several marks on his cheek, nose, and forehead and has ugly earrings on as well. His blackened lips give him a snake-like persona. He also wears a thong underneath his pants. Cioccolata's eye-catching outfit and behavior will please Jojo fans but scar the rest. This man truly deserved the 7-page Muda Giorno inflicted upon him.
#11 Pesci
Anime: Jojo's Bizarre Adventure – Golden Wind
Why Is Pesci Ugly:
The fruit closest to Pesci is a pineapple. Characters in the Jojo franchise are often known for their beauty, which is why Pesci sticks out like a sore thumb. An assassin working for the La Squadra Esecuzioni, Pesci and his brother Prosciutto target Bucciarati to capture Trish.
The most discernible physical trait is his long chin which prevents his neck from being visible. While this may be an example of a man suffering from Klippel Feil syndrome, just like Big Ed in 90-Day Fiance, Pesci is a blithering idiot. Throughout most of the journey on the train, Pesci remains a coward. After being fired up by a determined brother, Pesci becomes a hardened, malevolent maniac hell-bent on destroying Bucciarati and his friends.
#10 Ungalo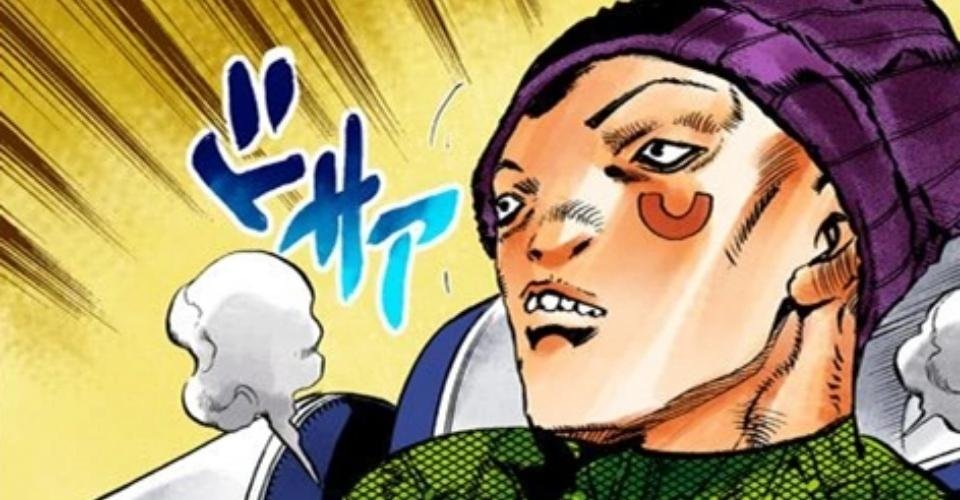 Anime: Jojo's Bizarre Adventure – Stone Ocean
Why Is Ungalo Ugly:
Ungalo plays the role of an antagonist after being tasked by Father Pucci to target Jolyne Cujoh and her countless allies. He is one of Dio Brando's three sons, who he fathered using Jonathan Joestar's body. One can't help but wonder if Dio would say, "You are no son of mine," once he laid eyes on this mistake. Flat-faced, with rat-like eyes and jutting teeth, Ungalo draws negative attention who stay at bay primarily because of his unattractive features.
A disgrace to his handsome father, Ungalo is a drug addict who believed life to be worthless before meeting Pucci. Imbued with a strong sense of purpose after his encounter with the priest, he becomes a vicarious Stand User who uses Bohemian Rhapsody to wreak havoc on the real-world employing fictional characters and vivid imagination.
#9 Ichiya Vandalay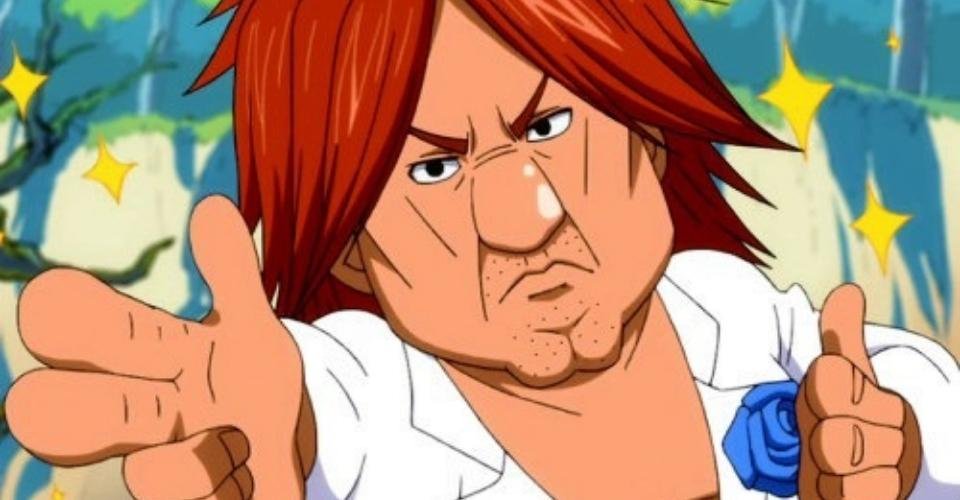 Anime: Fairy Tail
Why Is Ichiya Vandalay Kotobuki Ugly:
A member of the Blue Pegasus guild, Ichiya Vandalay Kotobuki is a character voiced by Sho Hayami. Sho-sensei is also the man behind the charismatic Aizen, which makes this a humorous affair. In sharp contrast to Sosuke, "Old Man," Vandalay thinks highly of himself when in fact, he looks rather revolting.
Vandalay is fascinated by Ezra Scarlet's beauty and keeps chasing her throughout the series (a running gag). A man cursed with a massive, rectangular face and a big, shiny nose, he also has a small stubble and a stout body. His hairy legs can repulse passers-by, and his slick, orange hairstyle is the final nail in the coffin. A fugly character, Ichiya is quite entertaining with his use of Perfume magic and his antics concerning Ezra.
#8 Charlotte Chuhlhourne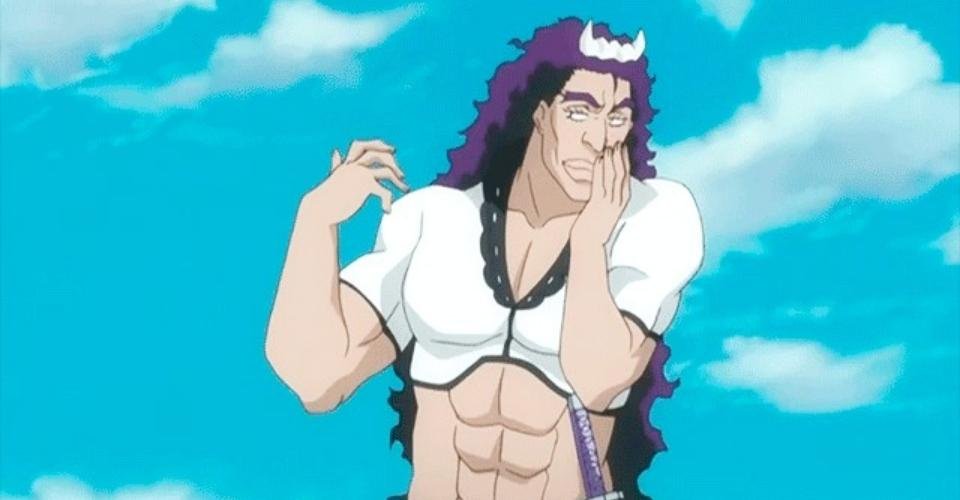 Anime: Bleach
Why Is Charlotte Chuhlhourne Ugly:
A disgrace to all drag-queens, Charlotte is a Fraccion who serves Barragan and Aizen as an Arrancar warrior. He is muscular and manly, but his effeminate mannerisms cause Yumichika, his opponent, to laugh hysterically. His long hair, thick lips, and eyelashes are matters Charlotte takes pride in, which leads to him flying into a rage because of Yumichika's reactions.
The visible pubic hair doesn't make things any better. This minor antagonist has elongated names linked with all his attacks and believes himself to be the most beautiful and flamboyant being. Yumichika finishes him off in style after his adversary uses his Resurreccion.
#7 Yoshinobu Kubota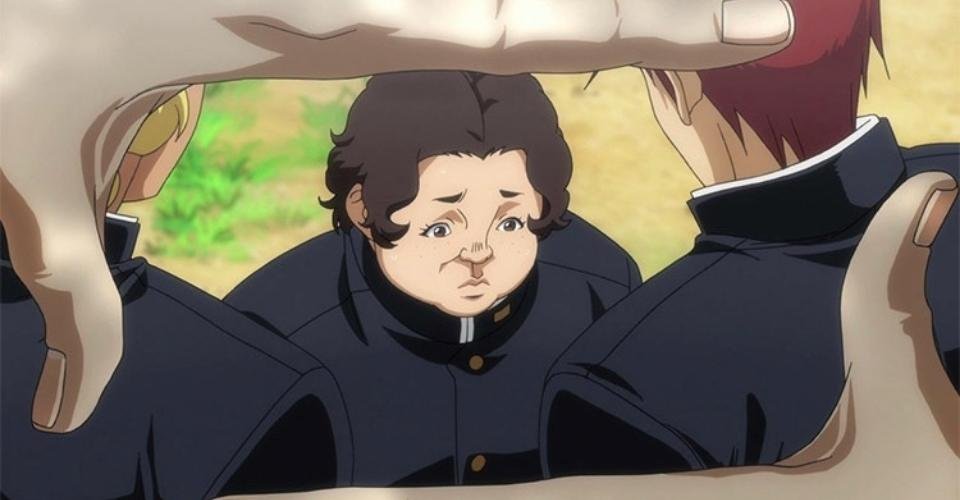 Anime: Haven't you heard? I'm Sakamoto
Why Is Yoshinobu Kubota Ugly:
Kubota's primary weakness is fast food. He is an obese male who gets bullied frequently by "alpha" males. His nose is round like a tomato, and his heavy-set face doesn't complement his wavy hair. Short and stout, Yoshinobu is a pushover who never tries to stand up and face his oppressors until he meets Sakamoto, the MC of the series. Kubota's nose and mouth make it seem like he has a cleft lip, but that is factually incorrect.
The delinquents who kept picking on him later shaved his entire head. This is even more unsettling, but at the end of the anime, Kubota grows his hair out and may remind viewers of the great MS Dhoni. His personality changes as Sakamoto keeps inspiring him till he finally overcomes his cowardice.
#6 Mr. Me-Mania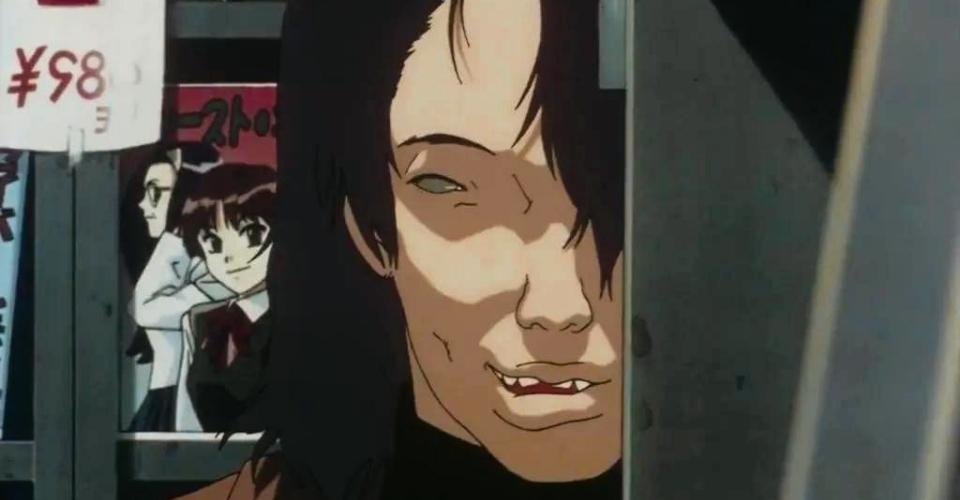 Anime: Perfect Blue (movie)
Why Is Mr. Me-Mania Ugly:
Mamoru Ichida is a secondary antagonist in this movie created by Satoshi Kon. He is dangerously obsessed with Mima Kirigoe, a famous ex-pop star and actress. His misshapen nose, teeth, awful hairstyle, and creepy vibe often scare people near him.
When Mima became an actress, Mamoru couldn't bear to see his favorite idol switch careers. He started threatening her and even sent an explosive which inflicted injury upon Mima's agent, Tadokoro. This man gets manipulated by Rumi (Mima's manager and the primary antagonist) and targets the real Mima thinking he must kill the impostor to save his idol. He tries to rape the protagonist but gets struck in the head and loses consciousness. Rumi later kills him as she sees no further use in him.
#5 Buppa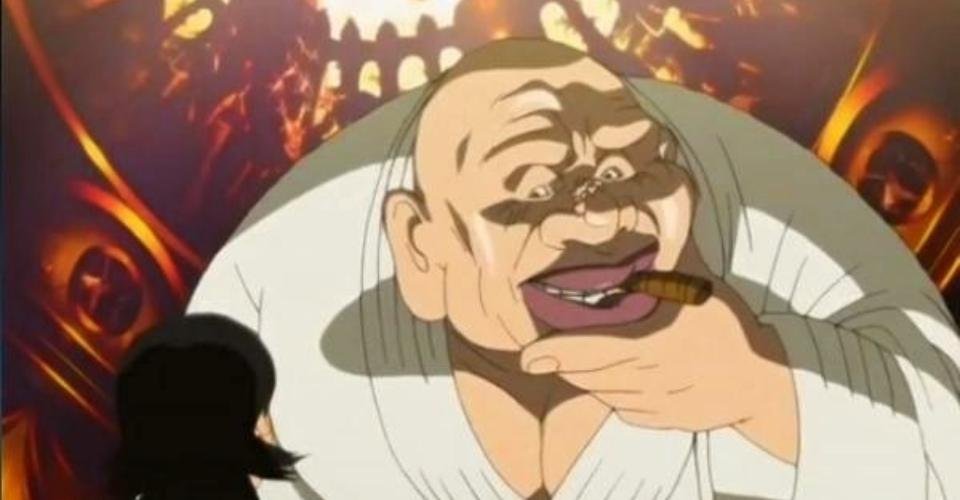 Anime: Tokyo Tribe 2
Why Is Buppa Ugly:
The main villain of this adaptation, Buppa, is a notorious crime lord who wants to "reign supreme" over all of Asia. This gigantic baldie rapes a young boy (caught interfering in his activities) to death by literally splitting the poor victim's body in half.
His appearance matches the character's persona. He is an obese loudmouth with an unquenchable thirst for power. Buppa's massive lips are probably the most disgusting feature of the antagonist. He is bisexual and has multiple sex slaves he continuously exploits. The man's design and nature are based on Jabba the Hutt, who was also a gang lord. Old, wrinkly, and an unforgivable sleaze bag, this pig is abusive towards his stepson Mera, who later kills him by dismembering his limbs.
#4 Witch of the Waste
Anime: Howl's Moving Castle
Why Is The Witch Ugly:
Once the love interest of Howl, the protagonist abandoned the wretched witch when he realized she used magic to stay young and attractive. This evil witch is intensely jealous of Sophie and tries her best to capture Howl.
One of the most obese characters on this list, the Witch, is so bloody heavy that she is forced to travel in a palanquin lifted by her poor henchmen, who feel crushed because of all the fat. She is later robbed of her powers by Madame Suliman, the primary villain in the story.
#3 Petelgeuse Romanee-Conti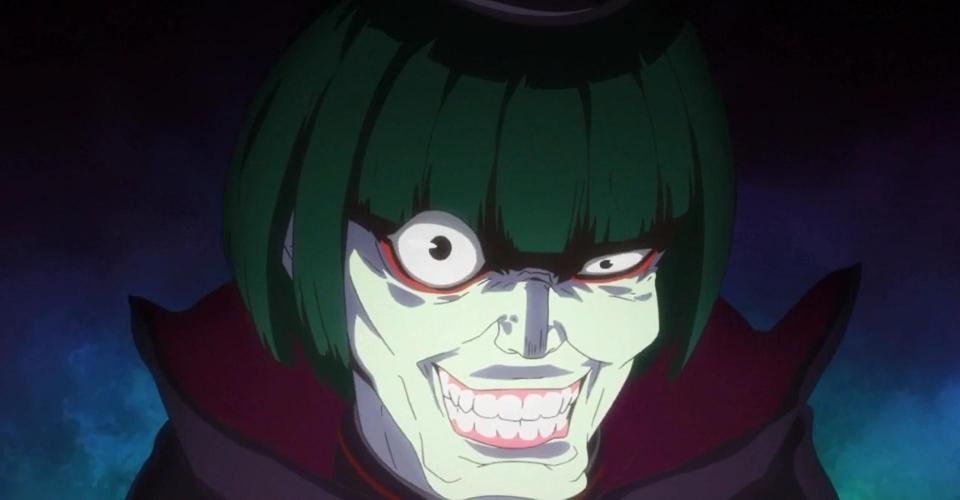 Anime: Re-Zero
Why Is Petelgeuse Ugly:
A powerful Sin Archbishop and the living embodiment of Sloth, Petelgeuse was once a close comrade of Emilia's. This individual looks sick to the point where his skin has developed a green tinge. His lush green hair sticks out, and the glint of madness in his eyes is unmissable.
Introduced as a major antagonist, the Sin Archbishop is tall, thin, and ugly. With sunken cheeks and nefarious tendencies, he proves to be a thorn in the path of Subaru and Emilia. His bowl cut makes the whole look worse. Petelgeuse's sense of fashion is as twisted as his personality. His body odor and breath are both unbearable.
#2 Smiling Titan
Anime: Attack on Titan
Why Is The Smiling Titan Ugly:
The maiden wife of Grisha Yeager and a Restorationist, Dina Fritz, was Zeke's mother. She was turned into an abnormal titan and later ate Eren's mother, Carla, while the protagonist watched from a safe distance. As a Pure Titan, Dina was tall with a quintessential wide smile stretched across her face. She also looks malnourished, with exposed gums, ribs, and teeth displayed at all times. Her obsession with Grisha probably led her to Eren's home in Shiganshina.
Following Zeke's betrayal and the couple's subsequent arrest, Dina became a Titan after Major Gross injected her with the titan serum.
#1 Big Mom (Charlotte Linlin)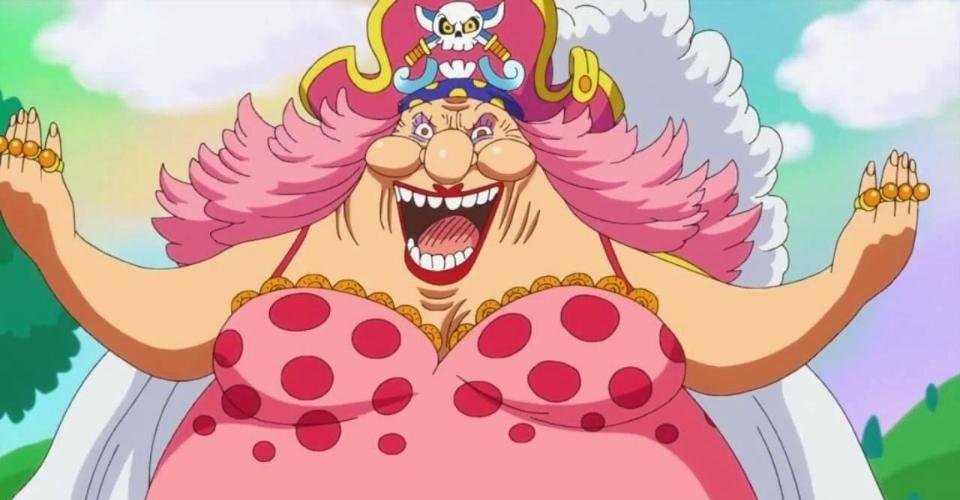 Anime: One Piece
Why Is Big Mom Ugly:
A character who will surely remind you of Cannonbolt in the Ben 10 universe, Big Mom is a primary antagonist alongside Kaido in the epic anime series. She is shaped like an extra-large football, and her torso blocks the view of her chin. And if that weren't enough, her fearsome height is bound to scare people away.
Her overgrown lips will surely repulse you. She is around 880 centimeters tall and just under 29 feet, which makes her tower over most compatriots and enemies. The overpowering violet eyeshadow, her oval teeth, and her extraordinarily pink hair may cause one to feel unwell.
When she was first introduced, Charlotte Linlin displayed her tendency to drool endlessly while conversing. A life-long foodie, Charlotte is prone to temper tantrums when her cravings aren't met. An uncouth barbarian, Big Mom served as a primary antagonist in the Wano Country Saga alongside Kaido.
Honorable Mentions
Carnage Kabuto (One-Punch Man)
Emporio Ivankov (One-Piece)
Jagi (Fist of the North Star)
Bob (Fairy Tail)
FAQs
Who Is the Ugliest Character in One Piece?
That would be Gecko Moria, the captain of the Thriller Bark Pirates. A former ally linked with the Seven Warlords of the Sea. Like the iconic villain Aku (in Samurai Jack), Moria has a very vile demeanor, and his devilish outfits are a testament to this fact. A tall clown, Gecko will remind audience members of terrifying vampires in ancient lores.
Who Is the Ugliest Character in Sword Art Online?
Chudelkin and Nobuyuki Suguo are the ugliest characters in Sword Art Onlne. Chudelkin looks like an obese Hisoka, and Suguo is a maniac obsessed with Asuna and also schemes to defeat and humiliate Kirito.
Who Is the Ugliest Female Anime Character?
Phryne Jamil will surely horrify every viewer who watched Danmachi. A character's name and features are associated with toads, and despite her unattractive features, Phryne prides herself on being beautiful. She even thinks her beauty deserves more love and respect than the Goddess Ishtar, showcasing her narcissism.
Which Anime Character Is Hated by Most Audiences?
Admiral Akainu is a character who receives a ton of hate from One Piece fans. He killed a key beloved ally and relative of the primary protagonist, which is still considered one of the saddest moments in the entire series. Alongside Akainu, Sakura is yet another character disliked by anime enthusiasts across the globe. She is labeled as an utterly useless tritagonist whose only noticeable act was visible in Grandma Chiyo's battle against the formidable puppet-master Sasori of the Akatsuki.
Well, this list is complete. Let us know your thoughts in the comment section below, and hit us up with suggestions too. Do visit averagebeing.com for more awesome anime content.