Urusei Yatsura's leading voice actress does cosplay to promote the upcoming series!
Voice Actors love the world of anime. That is why they work tirelessly to ensure that fans always have a good time while watching their favorite shows. Sometimes their regular life personas have striking similarities with the character they are voicing for a particular anime.
It seems that Sumire Uesaka is a cosplay enthusiast like many of us. For the latest edition of Weekly Shonen Sunday magazine, she played the part of Lum, who happens to be an alien invader and also the primary love interest of the protagonist Ataru. Check out the exciting cover of this issue and the cosplay.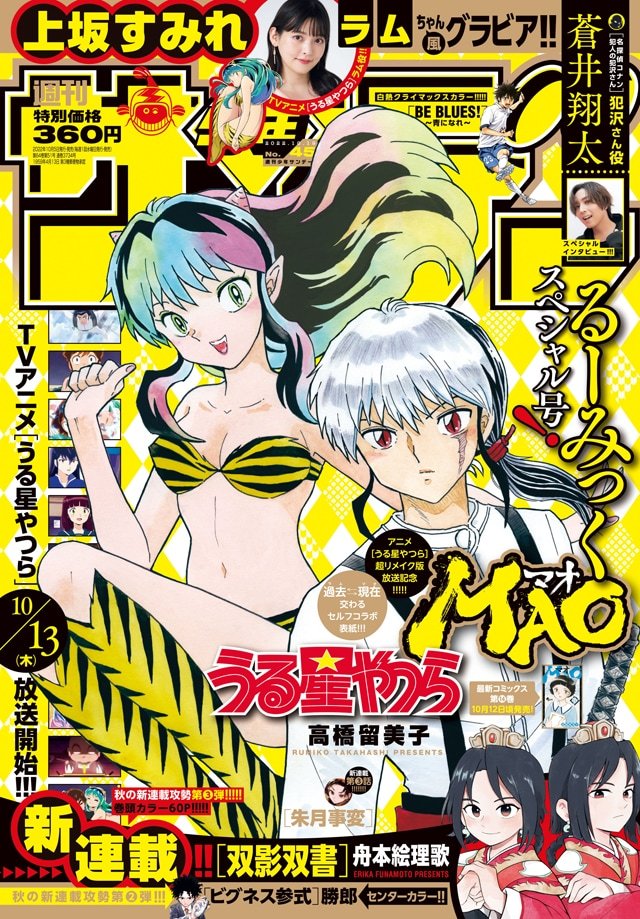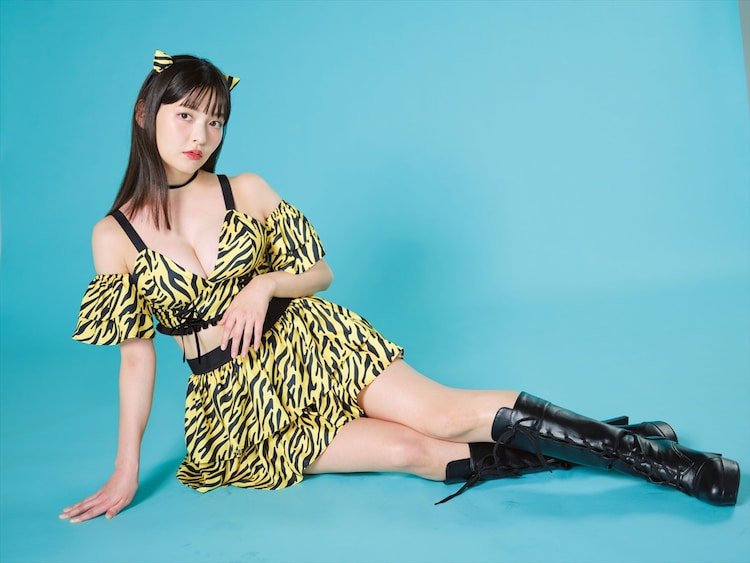 Sumire's outfit looks pretty dapper in the picture. Her leopard-printed frilly dress will surely remind Urusei Yatsura enthusiasts of Lum. Uesaka-san is best known for voicing the mischievous yet kind-hearted Hayase Nagatoro who is the titular character of Don't Toy with Me, Miss Nagatoro.
New Staff
Series Overseer: Takahiro Kamei (known for Jojo's Bizarre Adventure, Strike Witches: Road to Berlin)
Directors: Hideya Takahisa (known for Platinum End, Fafner, Motto To Love Ru), Yasuhiro Kimura (known for From the New World, Plastic Memories)
Screenplay: Yuuko Kakihara (known for Cells at Work!!, Kids on the Slope)
Music: Masaru Yokoyama (known for Freezing, Your Lie in April, and Horimiya)
Character Design: Naoyuki Asano (known for Ergo Proxy, Samurai Champloo)
Licensed: Sentai Filmworks (in selected territories)
Where to watch: Fuji TV(in Japan), HIDIVE (in the USA)
Japanese Voice Cast
Hiroshi Kamiya (voices Levi on Attack on Titan) as Ataru Moroboshi
Sumire Uesaka (voices Akashi, Queen Elizabeth, and Warspite in Azur Lane) as Lum
Fumi Hirano (voiced Hanahime in City Hunter) as Lum's mother
Kana Hanazawa (voiced Yuri Mariya in Campiogne!) as Ran
Katsuyuki Konishi (voiced Bulat in Akame Ga Kill!) as Rei
Keiko Toda (voiced Hitomi Kisugi in Cat's Eye) as Ataru's mother
Nana Mizuki (voiced Iga Oboro in Basilisk) as Princess Kurama
About Urusei Yatsura
Rumiko Takahashi is the one who wrote and illustrated the manga, which was serialized in Weekly Shonen Jump from 1978 to 1987. The first anime series ran for five years, with 195 episodes produced and animated by Kitty Films, Studio Pierrot, and Studio Deen. Mamoru Oshii and Kazuo Yamazaki were the directors associated with the previous version of the classic anime. They worked on scripts provided by Takao Koyama, Kazunori Ito, and Michiru Shimada. It even aired in India on Animax.
The next anime will be headlined by David Production (known for Jojo, Fire Force). It is scheduled to release on October 14th, 2022. More than 35 million copies of Urusei Yatsura have entered circulation since its inception in the late 70s. It is a bestselling manga series.
Source: Comic Natalie