Red hair anime characters often represent passion, strength, and determination. The fiery locks symbolize their tenacious spirit and unrelenting drive to pursue their goals despite any obstacles that may come their way.
These characters are portrayed as fearless leaders who are not afraid to take risks and stand up for what they believe in. Today we'll be counting down the 25 best red-haired anime characters and what makes them unique.
The red hair we all see also has an element of unpredictability, reflecting their explosive personalities that can change at any moment, like a flame flickering in the wind. Whether it's a main character or a supporting figure, red-haired anime characters frequently embody a tenacious zeal for life and an undying thirst for adventure.
They inspire us to chase our dreams relentlessly without ever losing hope, even when the odds seem insurmountable. In this sense, they serve as powerful reminders of our own enduring resilience and indomitable spirits.
#25 "Flare Lord" Benimaru
Gender: Male
Anime: That Time I Got Reincarnated as a Slime
Benimaru is a powerful and skilled character in the anime series "That Time I Got Reincarnated as Slime." He is the captain of Tempest's specialized unit, known as the "Blaze Brigade," which consists mainly of fire-wielding monsters.
Benimaru possesses immense strength and agility, making him one of the most formidable warriors in the entire kingdom. His combat skills are unmatched, and he can easily take on multiple opponents.
There is also depth to Benimaru's personality, as he is fiercely loyal to his friends and will do whatever it takes to protect them. His intimidating presence on the battlefield leaves many quaking in fear, but at his core, Benimaru cares deeply about those around him.
His journey through swordsmanship has sculpted him into a man hardened by many wars, won and lost but still full of passion for victory.
#24 Makise Kurisu
Gender: Female
Anime: Steins;Gate
Makise Kurisu, the brilliant physicist from Steins;Gate, is a person whose enigmatic personality and sharp intellect are only matched by her inner demons. Her analytical mind allows her to solve complex problems with ease, but it's her emotional baggage that makes her truly unforgettable.
A natural skeptic, she refuses to believe in the existence of time travel until her own experiences force her to question everything she knows about the universe. Beyond her intelligence and stubbornness lies a deep-seated fear of being alone, as evidenced by her intense relationship with series protagonist Okabe Rintaro.
As collaborators and adversaries, their dynamic is fascinatingly complex, with each pushing the other's boundaries and revealing hidden facets of themselves.
#23 Stella Vermillion
Gender: Female
Anime: Chivalry of a Failed Knight
Stella Vermillion from "Chivalry of a Failed Knight" stands out as a truly remarkable character. Her unwavering strength and determination to become the best knight are nothing short of awe-inspiring.
Despite hailing from a prestigious family, she never takes her privileges for granted and works harder than anyone else to prove herself. Stella's ability to wield magic and exceptional sword-fighting skills make her an incredible force to be reckoned with on the battlefield.
She faces every challenge head-on, refusing to back down or give up until she emerges victorious. Her steadfast loyalty and unwavering sense of justice win over even the most skeptical of individuals, making her one of the most beloved characters in the show.
Undoubtedly, Stella Vermillion embodies what it means to be a true champion—unyielding, determined, and fierce until the very end.
#22 Shirayuki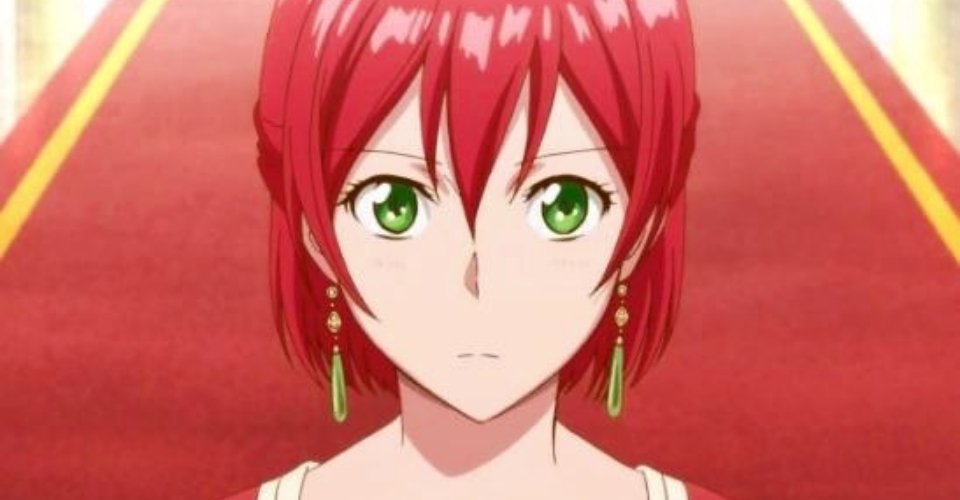 Gender: Female
Anime: Snow White with the Red Hair
Shirayuki is a calm and collected girl who can easily win anyone's heart. Her fiery red hair is symbolic of her stern determination and unwavering spirit. As a skilled herbalist, Shirayuki possesses a wealth of knowledge about the natural world, which she uses to help others in need.
She refuses to be defined by societal expectations or her gender, frequently challenging conventions and stepping outside of her comfort zone to achieve success. Beneath her tough exterior lies a deeply compassionate heart, always willing to go above and beyond for those she cares about.
Whether battling against prejudice or navigating complicated relationships, Shirayuki never backs down from a challenge, setting an inspiring example for all who cross her path.
#21 Grell Sutcliff
Gender: Trans Woman
Anime: Black Butler
Grell Sutcliff from Black Butler is a character that commands attention with her fiery red hair and dramatic persona. Yeah, His gender confused many. Grell embodies the perfect combination of humor and tragedy, as their flamboyant personality often conceals deep emotional pain.
As Grim Reaper, they are tasked with collecting souls and executing orders from their superiors, but their obsession with Sebastian Michaelis truly sets them apart. Grell's infatuation with Sebastian goes beyond admiration; it is the all-consuming desire of someone who has found their soulmate in the most unlikely of places.
Their unhinged behavior can sometimes be unsettling, but it is impossible not to feel drawn to this complex character who wears their heart on their sleeve. In a world where death reigns supreme, Grell Sutcliff finds solace in love and will stop at nothing to protect what is dear to them.
#20 Chise Hatori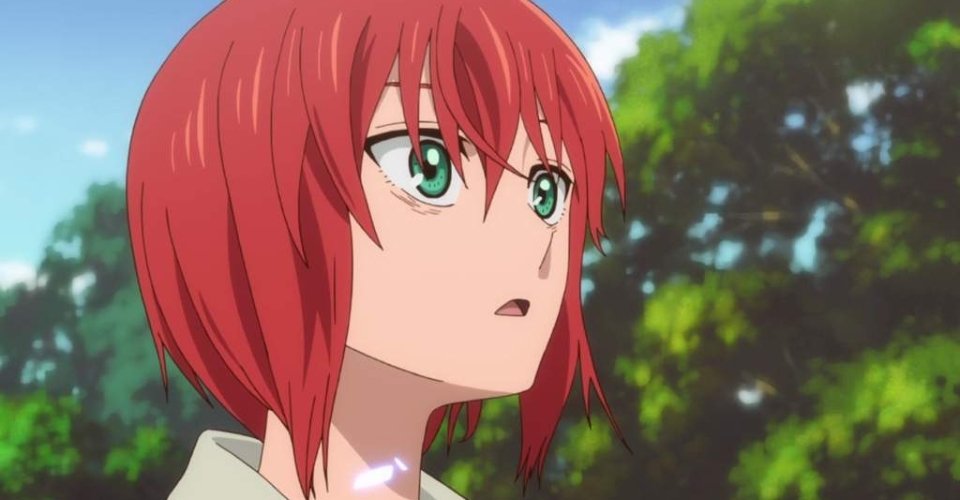 Gender: Female
Anime: The Ancient Magus' Bride
Chise Hatori is a tragic figure in the world of The Ancient Magus' Bride, throwing herself into dangerous magical situations to escape a past that saw her shunned by both family and society.
However, she's more than just a character defined by her pain: Chise possesses an innate talent for magic that draws the attention of Elias Ainsworth, a magician who becomes her mentor and guide through the supernatural realm.
Through their journey together, Chise grows more potent as a sorceress and an individual struggling with the weight of her trauma. With each step forward, however, she must confront new horrors and sacrifices that threaten to break her, and everyone around her will feel the consequences.
Although resilience is one of Chise's greatest assets, it remains to be seen whether she can outlast everything fate throws at her. Only time will tell if this young heroine has what it takes to survive in such a ruthless world.
#19 Karin Uzumaki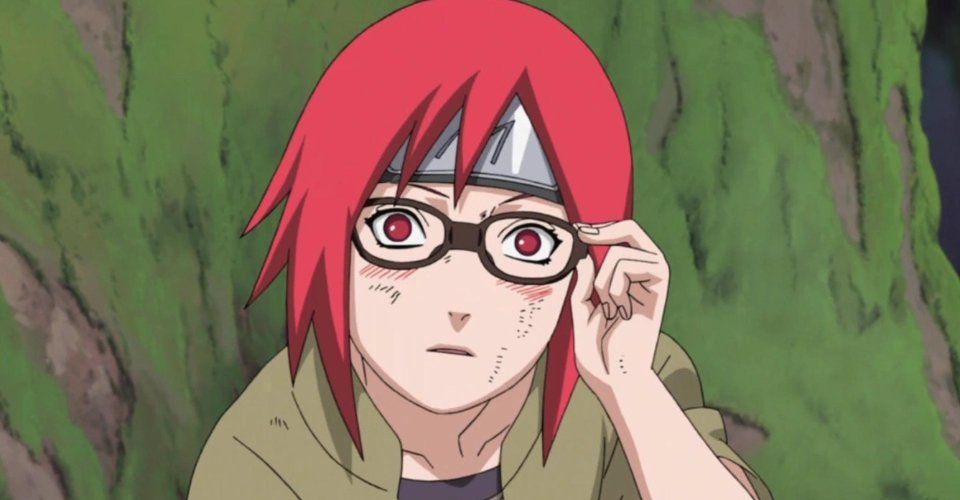 Gender: Female
Anime: Naruto
Karin Uzumaki, the red-haired and sharp-tongued ninja, is a complex and intriguing character. Karin, an exiled member of the Uzumaki clan, has faced numerous challenges throughout her life but has always been fiercely independent and resourceful.
Her unique abilities as a sensor-type ninja make Karin an invaluable asset to any team, and her incredible control over chakra has earned her the nickname "Chakra Chains Princess." However, Karin has shown moments of vulnerability and compassion towards those she cares about despite her tough exterior.
Karin's tumultuous relationship with Sasuke adds an extra layer of depth to her character, revealing her strength and weakness in matters of the heart. Overall, Karin Uzumaki is an unusual character whose resilience and complexity leave a lasting impression on fans of the series.
#18 Zora Ideale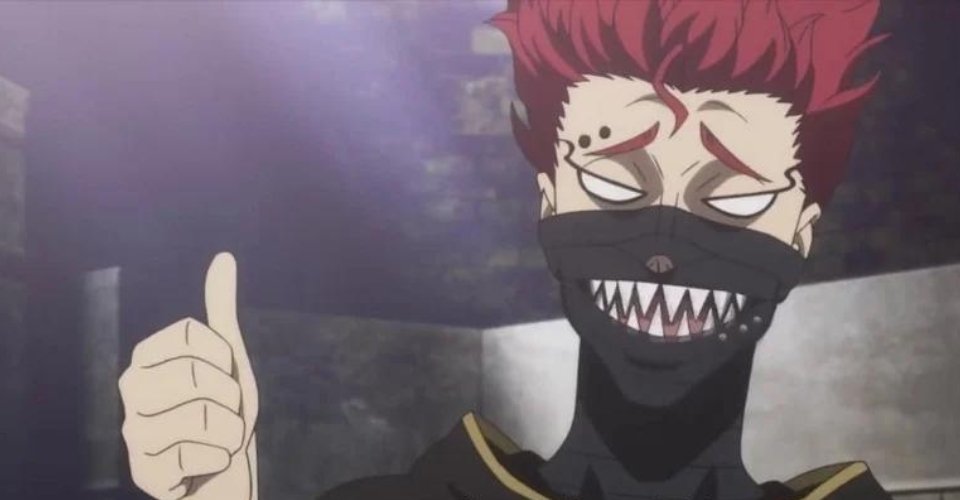 Gender: Male
Anime: Black Clover
Zora Ideale, the man of mystery and darkness, holds a grudge against all the nobles. Every action and word he speaks seems to have an ulterior motive. His upbringing as the son of a former Magic Knight who was betrayed and executed has shaped his perspective on how the world works.
Zora's disgust for the nobility and their corruption runs deep, leading him to hold a grudge against Asta initially. This grudge eventually turns into mutual respect between them as they bond over their shared experiences of being outcasts in society.
Possessing a unique magic that allows him to manipulate Ash, Zora is also skilled in creating intricate traps to outsmart his opponents in battle. His layers of secrecy make it clear that there's more than meets the eye when it comes to Zora Ideale.
#17 Renji Abarai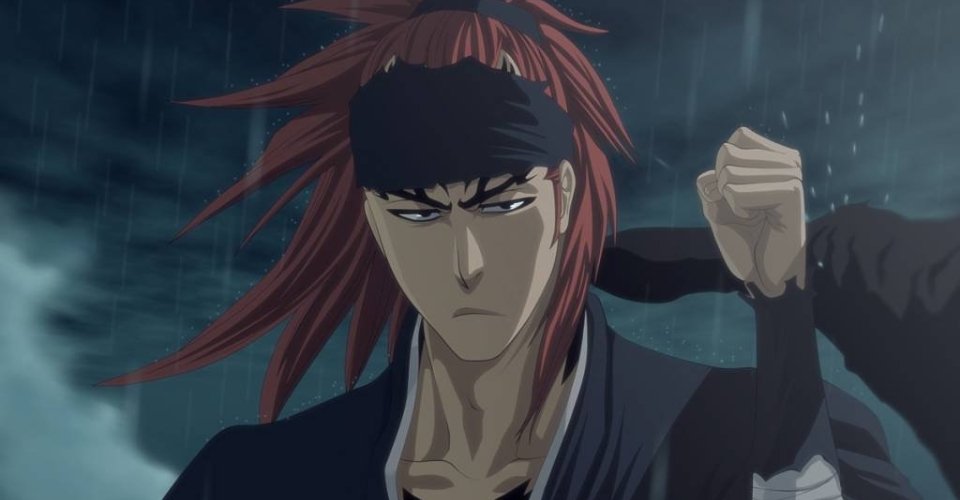 Gender: Male
Anime: Bleach
Renji Abarai is enigmatic and multi-faceted. He initially appears to be a ruthless and callous Shinigami, displaying an unyielding loyalty to his superior, Byakuya Kuchiki. However, as the series progresses, Renji's complexity comes to light as he struggles with internal conflicts and evolving allegiances.
He is haunted by his past mistakes and constantly strives to redeem himself, which leads him down the path of self-discovery and growth. Despite his tough exterior, Renji possesses an intensely caring soul that emerges through his friendships with Ichigo Kurosaki and Rukia Kuchiki.
Renji's intriguing backstory adds depth and intrigue to his nature, making him one of the mesmerizing personalities in Bleach.
#16 Kushina Uzumaki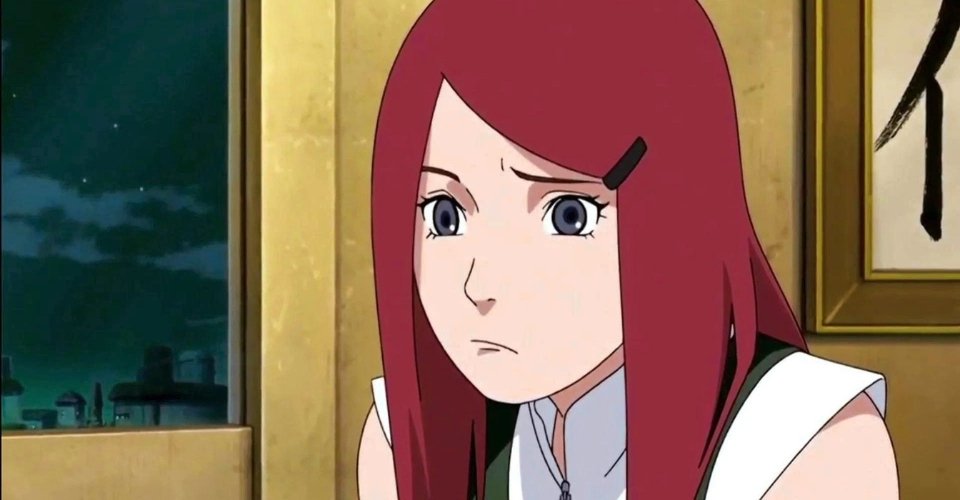 Gender: Female
Anime: Naruto
Kushina Uzumaki, who died protecting his son and saved the lives of many, is one of the most underrated characters. The fiery-haired and loyal ninja from the Hidden Leaf Village is a hot-tempered one.
As a member of the Uzumaki clan, Kushina was born with exceptional chakra reserves and an unparalleled talent for sealing jutsu. But what indeed sets her apart is her unwavering courage and willingness to sacrifice everything for those she loves.
Her tragic fate as the Nine-Tails' Jinchuriki only highlights her bravery and selflessness as she continues to fight until her dying breath to protect her son Naruto and ensure his safety. Even in death, Kushina's indomitable spirit lives on, inspiring Naruto to become the hero he was destined to be. Honestly, the world has lost a great warrior in Kushina Uzumaki.
#15 Satori Tendō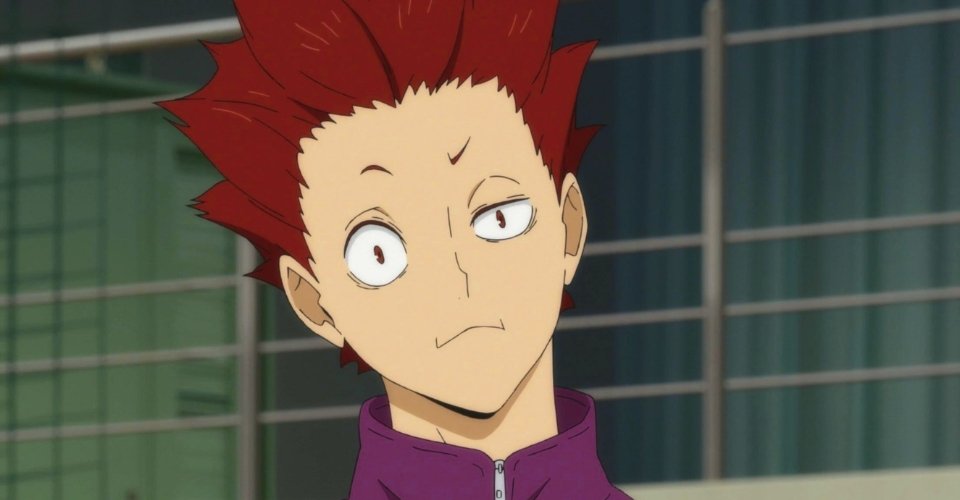 Gender: Male
Anime: Haikyuu
Satori Tendō, a third-year student at Shiratorizawa Academy, stands tall as one of the most feared players in the world of high school volleyball. Known for his towering height and aerial prowess, he strikes fear into the hearts of his opponents with every jump serve he delivers.
With an unbreakable resolve and unyielding confidence in his abilities, Satori is a force to be reckoned with on the court. Though sometimes misunderstood due to his sarcastic sense of humor and laid-back attitude off the court, Satori's dedication to the sport is undeniable; every move he makes is backed by extensive training and strategy.
With each new match he faces, Satori seeks both victory and personal growth, constantly pushing himself to improve his physical abilities and mental fortitude.
In all aspects of his life, Satori embraces the philosophy that hard work and determination can overcome any obstacle, making him a truly remarkable athlete and teammate.
#14 Nagato Uzumaki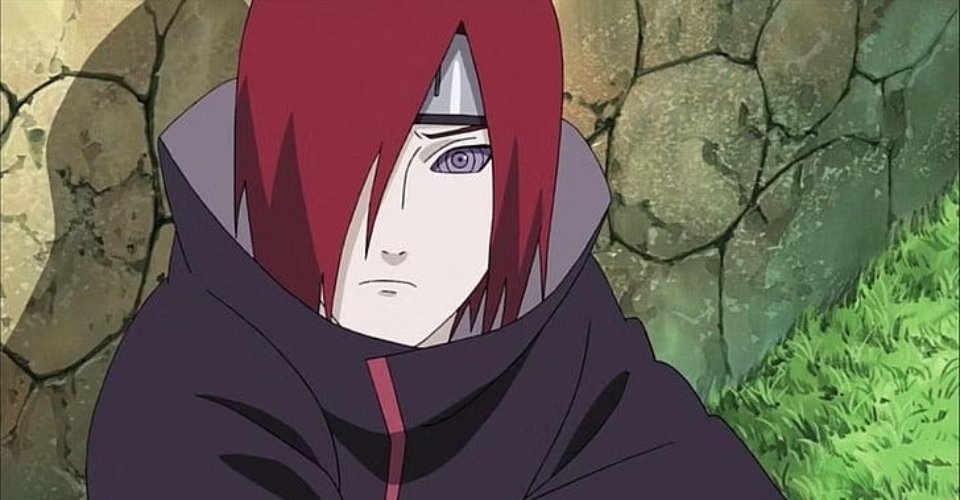 Gender: Male
Anime: Naruto
Nagato Uzumaki, also known as Pain, was a complex and highly tragic character in the anime Naruto. Raised in war-torn conditions at a young age, he witnessed unfathomable suffering and loss.
These experiences led him to believe that peace could only be achieved through immense sacrifice, even if it meant causing pain to those around him. Nagato's determination to create an ideal world formed his belief system and drove his actions as leader of the Akatsuki organization.
Despite being seen as the ultimate villain in the story, Nagato's underlying motive was pure – he simply wanted to end all wars and eliminate human suffering once and for all. This made his ultimate fate even more heartbreaking, as he gave up his own life and ideals for Naruto's goal of peace, revealing how deeply conflicted he was until the very end.
#13 Taiga Kagami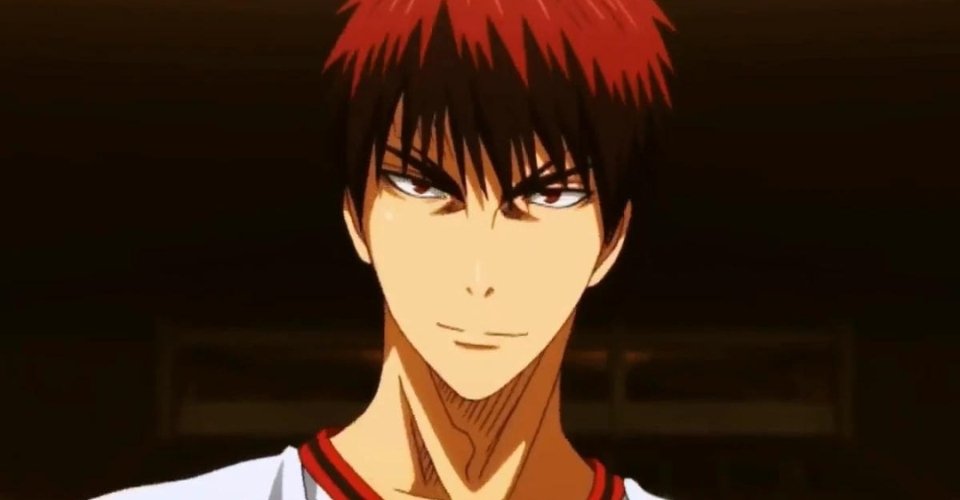 Gender: Male
Anime: Kuroko's Basketball
Taiga Kagami is an entirely different guy on the basketball court. From the moment he steps onto the hardwood, his fiery spirit blazes fiercely, igniting those around him and leading his team to victory.
His raw talent and unwavering determination have earned him immense respect from opponents and teammates alike. Though his brash demeanor may be off-putting at first, it's clear that there's nothing he wouldn't do for his friends or the love of the game.
With each passing game, Taiga grows physically and emotionally more decisive as he pushes himself to become the best player he can be. Anyone bold enough to cross him should be aware; Taiga Kagami will stop at nothing to emerge victorious.
#12 Sasori of the Red Sand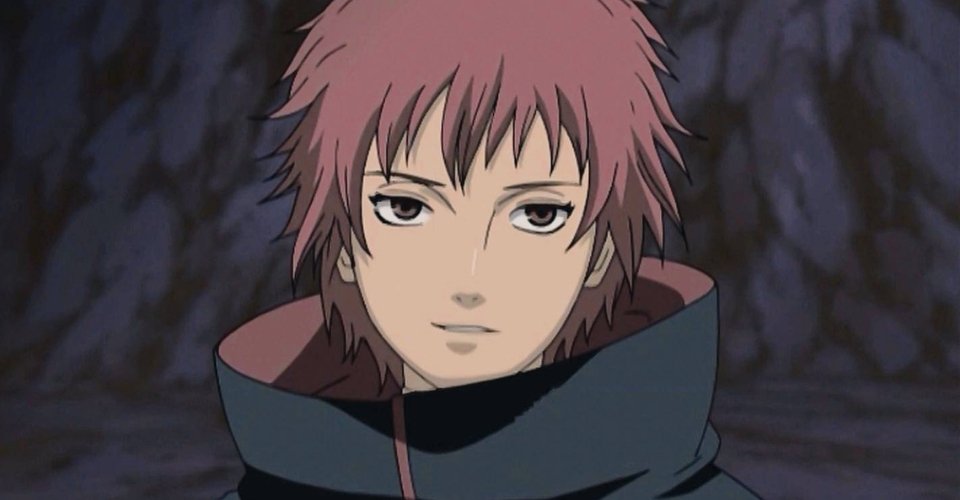 Gender: Male
Anime: Naruto
There's someone really good with his fingers; believe me, he uses them to kill his opponents. I'm talking about Sasori from Naruto. This is a character that strikes fear in the hearts of his adversaries. His terrifying skills as a puppet master earned him the nickname "Sasori of the Red Sand."
He is ruthless, cold-hearted, and cunning, using his puppets as weapons to lure and kill foes without remorse. Sasori's mastery over puppetry is unmatched, with each of his creations possessing deadly weapons and abilities tailored to fit their specific purposes.
His self-made human puppet retains some of its original features but is mainly composed of wood and artfully crafted materials. One could say that Sasori has replaced his humanity with machinery.
However, it's hard to ignore the fact that he's still fiercely intelligent and strategic in battle. Just like one would tread carefully around hardened machinery, people should avoid crossing paths with Sasori if they value their lives.
#11 Sōma Yukihira
Gender: Male
Anime: Food Wars!
Soma Yukihira is a young culinary genius whose unwavering passion and commitment to the culinary arts have earned him the respect and admiration of many in the Food Wars. Soma's exceptional talent as a chef stems from his extensive experience working at his family's humble diner, where he honed his skills through experimentation, innovative thinking, and an unrelenting desire to push boundaries.
Despite facing numerous challenges and obstacles throughout his journey, Soma remains steadfast in his pursuit of culinary excellence, unafraid to take risks and try new techniques that others would deem impossible.
His determination and perseverance make him a true underdog in any cooking competition, inspiring those around him to strive for greatness. This character sets Soma apart from others and cements his place as a remarkable individual who brings drama to our screens whenever we hear the name "Sōma Yukihira."
#10 Eijiro Kirishima
Gender: Male
Anime: My Hero Academia
Hard on the outside, yet soft and warm inside—the perfect balance Eijirou Kirishima. The steadfast hero from U.A. High School in My Hero Academia is a force himself. Despite his initial insecurities about his quirk, he has become one of the most formidable fighters in Class 1-A.
His hardening abilities have provided him with a near-impenetrable defense and devastating offense. Underneath that tough exterior lies a heart full of passion, dedication, and loyalty to his friends and classmates.
Kirishima embodies the essence of being a hero, putting himself in harm's way without hesitation to protect those who cannot defend themselves.
Despite setbacks and challenges along the way, he remains unyielding in his pursuit to become the strongest hero he can be. If you stand against him or threaten those under his protection, prepare to face an unforgiving warrior who will stop at nothing to achieve victory for justice!
#9 Seijūrō Akashi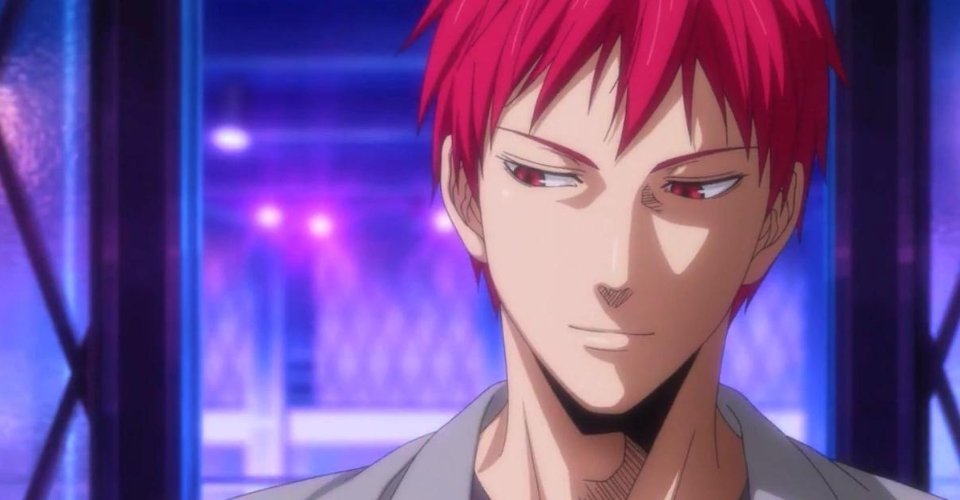 Gender: Male
Anime: Kuroko's Basketball
The king of the basketball court is the one who controls everyone, Seijūrō Akashi. The captain of the basketball team from Rakuzan High School is a force to be reckoned with on and off the court.
With Akashi's piercing red eyes and commanding presence, he strikes fear into the hearts of his opponents. His exceptional skill on the court stems from his ability to read and analyze his opponent's every move, making him almost unbeatable in one-on-one matchups. However, it's his ruthless mentality that truly sets him apart.
He's willing to do whatever it takes to win and has even resorted to dirty tactics in order to gain an advantage. His arrogance often gets the best of him, causing friction between himself and his teammates in previous years, but he seemingly learns from these experiences and uses them as fuel for growth.
Despite all of this turmoil raging within him, he still manages to lead Rakuzan to be one of the most formidable teams in Japan.
#8 Shoto Todoroki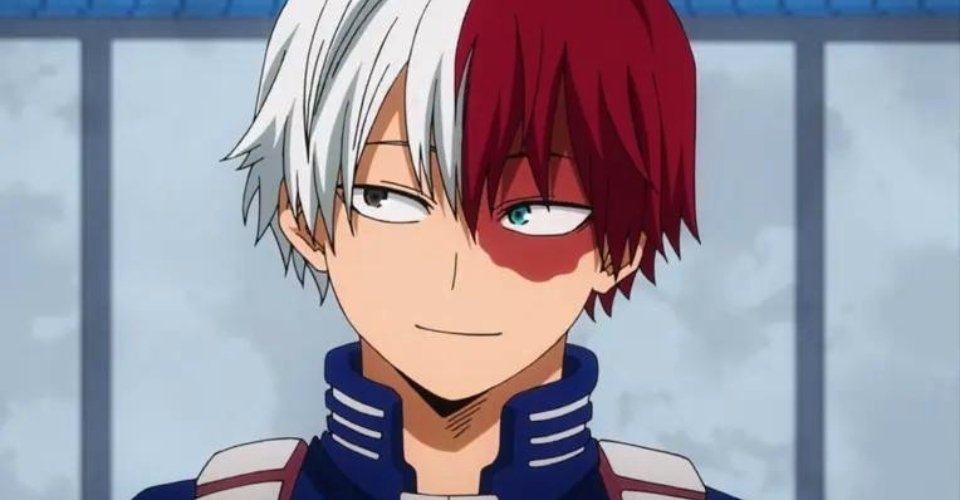 Gender: Male
Anime: My Hero Academia
A prized student at U.A. High School and the one who has made girls go crazy for him, Shota Todoroki is the very embodiment of duality. His striking appearance with heterochromia and hair split between hot red and icy white serves as a testament to his contrasting personality traits.
Born into an illustrious family of heroes, Shoto stands at the intersection of fire and ice Quirks inherited from his father and mother, respectively. However, his relationship with his father has been strained due to past abuses, leading him to reject half of himself—his dominant side.
And yet, behind this steely demeanor lies a deeply vulnerable young man trying desperately to reconcile with his own identity while succeeding in the world of heroics. Shoto's journey towards self-acceptance and understanding makes him one of the most intriguing characters in the My Hero Academia series—one worth watching and rooting for.
#7 Karma Akabane
Gender: Male
Anime: Assassination Classroom
Karma Akabane, the charming and witty delinquent from Assassination Classroom, is someone you shouldn't mess with. A crooked smile can hide his true intentions at a moment's notice, and his cunning wit leaves his enemies helpless in their tracks.
Though many see him as simply a troublemaker, Karma possesses a deep desire for justice and fairness, something he often achieves through his unique skill set in the assassination. But beneath his cocky exterior lies a heart of gold, one willing to go to great lengths to protect those he cares about.
Perhaps this complexity makes Karma such a fascinating character—someone who can make us laugh one moment and leave us on the edge of our seats the next.
#6 Hisoka Morow
Gender: Male
Anime: Hunter x Hunter
Hisoka Morow does creep some people out but we all can't deny the fact we loved him in the show. One of the most enigmatic characters in Hunter x Hunter is an unpredictable, cunning, and sadistic character who gets his kicks from pushing people beyond their limits.
His lack of a clear motivation or goal makes him all the more intriguing and dangerous. He possesses vast combat skills, including nen, which he uses to toy with his opponents before delivering the final blow.
Hisoka's ever-changing alliances add to his unpredictability; as long as he can satisfy his insatiable thirst for challenge and excitement, nothing else matters to him. His presence alone evokes feelings of tension and unease amongst even the strongest of adversaries.
If you find yourself in battle with him, be warned: you may never know what hit you until it's too late.
#5 Sora
Gender: Male
Anime: No Game No Life
Sora from No Game No Life is a character that embodies intelligence, strategic thinking, and resilience. Despite his youthful appearance, his impressive intellect enables him to unravel complex puzzles and outwit his opponents in high-stakes games.
His sharp mind is complemented by his ability to adapt to any situation, even when the odds are stacked against him. Sora's unwavering determination to succeed is truly inspiring, as he constantly pushes himself beyond what others might believe is possible.
His audacious personality and daring tactics leave a lasting impression on all who cross his path, making him a force to be reckoned with in both the gaming world and beyond. From start to finish, Sora's journey is filled with triumphs and setbacks that showcase the depths of his character and make him a compelling protagonist worthy of admiration.
#4 Gaara of the Sand
Gender: Male
Anime: Naruto
He showed us that the ones living in the dark could come to light and become the brightest among everyone. Born into a life of loneliness and abuse, Gaara was taken over by a murderous demon that lived within him from birth.
As the Kazekage, ruler of the Hidden Sand village, he gained respect and admiration from those around him, but his inner turmoil continued to haunt him. Only through his journey with Naruto and their bond did Gaara learn to embrace his humanity and find true purpose in his leadership role.
Yet despite all of this growth, he never lost touch with the cold-blooded killer that remained lurking beneath the surface. With his intense sand manipulation abilities and unyielding conviction, Gaara remains a mysterious force to be reckoned with—one whose story exemplifies both strength and tragedy alike.
#3 Erza Scarlet
Gender: Female
Anime: Fairy Tail
Erza Scarlet is not just another character in the anime world but an iconic and formidable figure who commands respect and admiration from her fans. Her backstory is wrapped in tragedy and pain, yet she has risen above them all with an unbreakable spirit and a true warrior's resolve.
With her fiery red hair, piercing gaze, and unrivaled power, Erza embodies the very essence of strength, courage, and loyalty, which genuinely makes her unforgettable.
As a member of Fairy Tail, she has faced countless foes and emerged victorious time after time, earning herself the moniker "Titania," which signifies her unmatched power and skill assembled under the watchful eye of their guild master, Makarov Dreyar.
Erza and her fellow mages embark on a journey filled with action-packed battles, heart-wrenching sacrifices, and moments of pure triumph. She commands respect from not only her comrades but also her enemies, who know that facing Erza means facing inevitable defeat.
Embodying all that is good in a hero, she is one character whose loss would be significant to Fairy Tail's story, as it would leave a gaping hole no one could fill.
#2 Rias Gremory
Gender: Female
Anime: High School DxD
All hail to the one girl who has set the bar highest in the "hottest girl" category, Rias Gremory. She is one of the central characters in the anime Highschool DxD, renowned for her beauty, power, and intelligence.
As a devil princess and the heiress to one of the Great Devil Houses, Rias possesses incredible magical abilities that enable her to control and manipulate demonic energy. Still, what sets Rias apart from other devil characters is her compassionate nature and willingness to protect those close to her at any cost.
Despite her seemingly perfect exterior, Rias struggles with insecurities about her duties as a noblewoman and fears that she isn't strong enough to fulfill her responsibilities fully.
However, with the help of her friends and allies, including the protagonist Issei Hyodo, Rias works towards overcoming these insecurities and becoming a more confident leader.
#1 Shanks
Gender: Male
Anime: One Piece
One of the four emperors of the sea, the one whose name is enough to scare his enemy, yes, we are talking about Red Hair Shanks. He is one of the most interesting characters in One Piece, known for his laid-back attitude and infamous reputation as a former Pirate King crew member.
Shanks is the captain of the Red Hair Pirates and possesses overwhelming power, making him one of the four strongest pirates in the world. Despite his strength, Shanks often prefers to avoid conflict, instead using diplomacy and respect to maintain peace among rival Pirate crews.
Additionally, he values personal bonds over material wealth and is fiercely loyal to those he considers his friends. Some fans speculate that Shanks may have some kind of hidden agenda. Still, regardless of his true intentions, he remains an enigma that adds much intrigue and excitement to One Piece's already compelling storyline.
Not just this, but from the very beginning, his character has been loved by fans all over the world even though he didn't really have a lot of screen time. The fact that Shanks has more popularity than most regular characters is remarkable. It indeed shows how much impact he has on the audience.
In the above countdown, we've mentioned our top picks for the most popular anime characters with red hair, but that doesn't mean there are no other characters with red hair.
For Averagebeing readers, we are making a table with more characters with red hair who couldn't make it to the list but still deserve a spot.
All Anime Characters With Red Hair
| | |
| --- | --- |
| Character | Anime |
| Erza Knightwalker | Fairy Tail |
| Kaoru Hitachiin | Ouran HighSchool Host Club |
| Choi Saeyoung | Mystic Messenger |
| Morgiana | Magi: The Labyrinth of Magic |
| Rin Matsuoka | Free! |
| Yona | The Other Son |
| Chelsea | Akame Ga Kill |
| Hairo Kineshi | The Disastrous Life of Saiki K. |
| Ayato Sakamaki | Diabolik Lovers |
| Yoko Ritona | Gurren Lagann |
| Mey-Rin | Black Butler |
| Himura Kenshin | Rurouni Kenshin |
| Yusa Emi | The Devil is The Part-timer |
| Mito Uzumaki | Naruto |
| Cobra | Fairy Tale |
| Klein | Sword Art Online |
| Karin Uzumaki | Naruto |
| Zora | Black Clover |
| Renji Abarai | Bleach |
| Chise Hatori | The Ancient Magus' Bride |
| Taiga Kagami | Kuroko's Basketball |
| Sasori | Naruto |
| Sōma Yukihira | Food Wars! |
| Eijiro Kirishima | My Hero Academia |
| Seijūrō Akashi | Kuroko's Basketball |
| Shoto Todoroki | My Hero Academia |
| Karma Akabane | Assassination Classroom |
| Hisoka Morow | Hunter x Hunter |
| Sora | No Game No Life |
| Gaara of the Sand | Naruto |
| Erza Scarlet | Fairy Tail |
| Rias Gremory | Highschool DxD |
| Shanks | One Piece |
| Stella Vermillion | Chivalry of a Failed Knight |
| Nagato Uzumaki | Naruto |
| Makise Kurisu | Steins;Gate |
| Grell Sutcliff | Black Butler |
| Shirayuki | Snow White with the Red Hair |
| Benimaru | That Time I Got Reincarnated as a Slime |
So, this is the end. Let us know who your favorite red-haired anime character is. Also, make sure to visit averagebeing.com more often for amazing anime-related content.