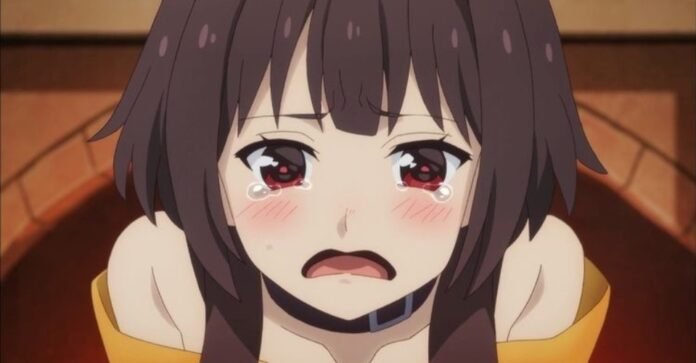 KonoSuba: God's Blessing on this wonderful world is a popular isekai light novel series that has been adapted into an anime. It has become renowned for its witty dialogue and humorous, outlandish plot lines.
In addition to being comedic, the anime offers deep characters with complex relationships built throughout numerous arcs. Each character's story is creative and engaging while still contributing to the show's overarching plot points and themes.
The art style is distinct and colorful, helping viewers better appreciate the vibrant world created by KonoSuba. Bottom line: KonoSuba: God's Blessing is an excellent anime for anyone looking for quality laughs and an enjoyable watch in general. Season 3 of the anime has been announced. So we'll be looking at some of the important things you should know.
What Is The Storyline Of KonoSuba: God's Blessing On This Wonderful World!?
KonoSuba: God's Blessing on This Wonderful World follows the misadventures of Kazuma Satou, a teenage shut-in who dies embarrassingly and is sent to an alternate world by a goddess.
In this world, Kazuma has been tasked with defeating the Demon King. Still, with his allowance of the gods having limited resources, he assembles a ragtag team of adventurers made up of a masochist knight, an arch-wizard who hates her life, and a goddess who prefers lazing around to actually forming plans.
Together, they defeat monsters as they struggle to make money while fulfilling their mission and having loads of fun while doing it.
What Happened At The End Of KonoSuba: God's Blessing on This Wonderful World! Season 2?
While avoiding the mob's wrath, the group learns that Hans the Deadly Poison Slime, a commander in the Devil King's army, is poisoning the town's water supply. Yes, This man was seen earlier.
Wiz intervenes to confront Hans after learning that Hans had eaten the hot springs' overseer, breaking the non-interference pact she had made with the Devil King's troops when she left.
At the same time, Aqua tries to purify the source with assistance from the cultists after they learn the truth. When Kazuma discovers that bodies that haven't been totally digested can still be revived, he allows Hans to devour him so that Megumin and Wiz can reduce his size before Aqua, with the assistance of her supporters, give the final blow.
Is KonoSuba Season 3 Renewed?
Konosuba: God's Blessing on the Wonderful World! has enjoyed a great deal of success since it first premiered in 2016, and fans have eagerly awaited news of a third season.
According to different sources, announcements regarding the renewal or production of Konosuba Season 3 have been made, and it's been confirmed there will be a Season 3. We can look to the franchise's continued popularity as a reason for hope and its successful spin-off manga series released in 2020.
These developments point to a progressive future for this beloved anime franchise, so season 3 may already be done with production.
KonoSuba Season 3 Trailer
Even though we haven't got any new trailer for KonoSuba season 3, Here's something you can enjoy. Yes, This is the trailer for the spin-off, KonoSuba: An Explosion on This Wonderful World!
KonoSuba Season 3 Key Visual
Studio Drive, which will animate season 3, released a colorful and well-detailed key visual. The graphic shows the four main characters: Kazuma, Aqua, Megumin, and Darkness. They are all in their usual outfits and resemble their personalities.
Kazuma is the most energetic one. Aqua is the one who always has a plan, even though she doesn't. Megumin glimpses confidence even though she is always a bit insecure, and Darkness looks like the beautiful lady she is but a masochist.
Details of the graphic must be addressed, and after witnessing it, many believe that the anime will be as good as the visual.
KonoSuba Season 3 Cast and Crew
Saiyuu, or as you might know them, voice actors bring a character to life by giving them their voice. A character and an anime are totally incomplete without their voice actors. So let's take a look at the amazing voice-aching cast of KonoSuba.
Jun Fukushima as Kazuma
Rie Takahashi as Megumin
Sora Amamiya as Aqua
Ai Kayano as Darkness
The anime crew doesn't receive much praise or popularity because they work behind the scenes and don't even show their faces or anything. But they are the ones who make an anime and do the hard work to make it a success. Let's take a look at the crew cast of KonoSuba.
Takaomi Kanasaki as the illustrator
Yujiro Abe as Director
Makoto Uezu as Series Composition
Koichi Kikuta as Character Designer
Makoto Uezu as Scriptwriter
KonoSuba Season 3 Release Date
Unfortunately, there is no official release date yet; however, the producer and director of the first two seasons recently discussed the possibility of releasing the anime in mid-2023 or early 2024. KonoSuba season 3 is delayed because another spin-off series is being released.
Fans can remain hopeful that more news will arrive soon; in the meantime, they can continue to enjoy the incredible adventures featured in the previous seasons.
KonoSuba Season 3 Studio
Studio DEEN is a renowned production studio established in 1975, specializing in anime and live-action works. With offices in Tokyo, the studio has become known for numerous successful titles such as Kemono Friends, Fruits Basket, Higurashi no Naku Koro ni, Rurouni Kenshin, and, yes, our favorite, Konosuba.
The superior quality of artwork and animation is undoubtedly one of the reasons why many Studio DEEN productions are so popular. But again, season 3 of the anime will be produced by Studio Drive.
The reason still needs to be discovered as to why the series switched studios, even though The Second Season was a great hit. Drive is the studio responsible for much great anime like Vlade Love, Fate/Grand Order, Actors: Songs Connection, and more. It'll be fun to see what the new studio does with the anime or if it will again be a hit or flop.
How Many Episodes Did The 2 Seasons of KonoSuba Have?
KonoSuba, a popular Japanese anime series, ran for two seasons, comprising 20 episodes. Season one was released in January 2016 and included 10 episodes. The season two release started airing in December 2017 and has 10 episodes as well.
Each episode is approximately 24 minutes long, allowing viewers to enjoy hours of entertainment from this beloved show. While the series did not produce more seasons, KonoSuba has remained popular due to its unique art style and humor.
Where Can You Watch the KonoSuba Series?
The KonoSuba: God's Blessing anime is available with an English dub on Crunchyroll and Disney+. These services offer high-quality video playback and extensive catalogs of other popular anime shows and movies.
For those looking for a more comprehensive anime viewing experience, subscription-based streaming platforms like Netflix might be the best option, as they include a more extensive selection of shows and exclusive content that can't be found elsewhere.
However, Netflix India has removed Konosuba, but it is still available in some countries; you might have to check that yourself.
Is KonoSuba Light Novel Finished?
KonoSuba: God's Blessing on This Wonderful World actually came out as a light novel that first aired in 2013 and finally came out with its 16th volume in May 2020. The manga series was also announced, but it didn't really get popular like the light novel series. Fans were pretty upset when the novel finally came to an end.
However, they were also happy to be a part of such an incredible journey. There are 16 volumes, and we will surely get more anime seasons.
How Many Manga Volumes Did The 2 Seasons of KonoSuba Cover?
KonoSuba: God's Blessing on This Wonderful Book covers four light novel volumes, and a movie covers volume five. The anime has been a great success because of its amazing story, and the light novel has grabbed people's attention and made it a huge success. Just three volumes were needed to become such a huge hit.
Which Manga Chapter To Read For KonoSuba Season 3 Story?
The anime series and one movie have already covered five seasons of the light novel, so you need to start reading from Chapter 6 to know what will happen in season 3, but it's really not mandatory to read because some people prefer watching and waiting over reading in advance.
So it's totally up to you what you want to do. But again, you won't regret reading the light novel, that's for sure.
What to Expect From KonoSuba Season 3?
KonoSuba: God's Blessing on This Wonderful World! has already covered five light novel series: volumes 1 and 2 in season 1, volumes 3 and 4 in season 2, and volume 5 as a movie. So the new season will be covered in Light Novel 6 chapter 1: Gifting our bright future with cheers. It's safe to say that the series will cover till the last chapter of Volume 7, which is God's Blessing on This Beautiful Bride.
In season 3, we might see Darkness leave Kazuma's party for some reason, and the rest of the party will try to get her back. Not just this, Kazuma will be defeating more of the Demon Kings General to reach the demon lord himself and finally kill him.
No matter what happens, Konosuba will never fail to make us laugh; there is no doubt about it. It doesn't matter if the anime is delayed or taking time; we always have light novels, manga, and previous seasons to watch.
Rewatching earlier seasons is still enjoyable, and I know you agree. With the anime first airing in 2016 and the light novel first being introduced in 2013, no one had ever thought that this series would grab everyone's attention and be such a hit.
So, Let's wait for the new season, and I'm saying it again, KonoSuba season 3 will be worth it.