Good news for anime fans! By the Grace of the Gods season 2 has been officially confirmed.
A new teaser just came out, and fans are too excited for the latest season. Well, you already know averagebeing.com comes up with the best news related to anime, and that's why today we'll be telling you everything related to the new season of By The Grace of The Gods. From the new cast members to the release date, here's everything you need to know.
First released in 2020, By The Grace of The Gods came out in 2020 came out two years ago. I guess you might've forgotten about this anime, so here is a quick recall for you.
Ryouma Takebayashi was a successful businessman in his previous life, but after his death, he was reincarnated in a new world. This new world is full of surprises, and Ryouma has a habit of petting slime.
It's more like he is obsessed with slime. Even though his physical appearance is that of a child, he is good at using magic. Ryouma was reincarnated because three gods wanted him to enjoy his life and see all the wonders of this world.
Ryouma will make new friends and enjoy life to the fullest in this new life. But wait, what's the plot for season two?
At the end of season one, we saw that Eliaria went to the capital, but she promised Ryoma they'd meet again in three years. The new teaser hasn't shown that it has been three years, but we might have a time skip in the anime.
Key Visual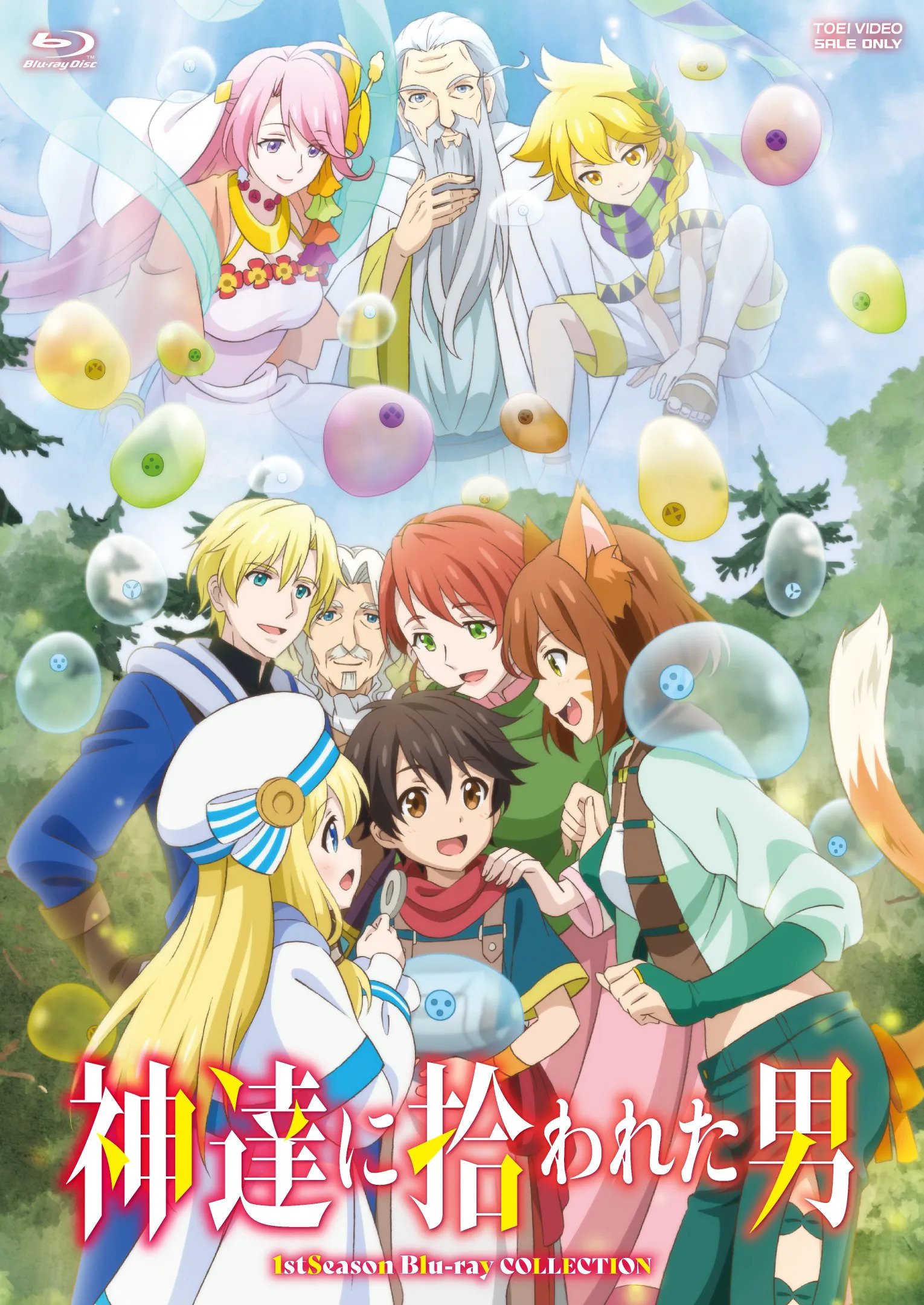 The latest key visual for By The Grace of The Gods has just been revealed. To be honest, it's quite impressive and beautiful. In the new visuals, we can see Ryoma Takebayashi and Eliaria Jamil in one frame, and they are both holding slime, and we all know that Ryoma is obsessed with raising and creating new types of slime.
They both look happy and have that beautiful shine in their eyes. Besides this, we can see a bluebird in the middle, and "By The Grace of The Gods 2" is written over that bird. It's an excellent key visual, and it will attract people to it.
Trailer
Now let's talk about its trailer. The English subbed trailer has not come out yet. So far, in the Japanese one, we can see that Ryoma received a letter delivered by a bird. It's the same blue bird that was in the latest key visual.
This latter was sent by Eliaria, as she is the capital. She might've written it to Ryoma. But the best part about the trailer is Miyabi. She is a new character, and God, she is so adorable. We can also spot the rest of the characters in the trailer. Everyone is looking happy and fine.
But we can also see that someone is following Ryoma, and he looks pretty suspicious. In conclusion, this trailer is impressive. It is not spoiling the anime at all. But instead, it creates tension that will make the audience watch it.
New Writers/Production Team
Earlier, Kazuyuki Fudeyasu was the series composer, but now he has been replaced by Yuka Yamada. She is the one who was earlier in charge of the scripts of anime like Ao Haru Ride, Kobayashi-san's Chi No Maid Dragon, Lupin III: Kiri no Elusive, and many more. Yuka Yamada is a professional, and I'm sure she won't disappoint us.
Besides her, we have Yuuji Yanase as the Animation Director. He is well-known for directing anime like Assassination Classroom, Hellsing Ultimate, and A Certain Magical Index II. We also have Kaho Deguchi as the character designer.
Voice Actors
Every anime is incomplete without awesome characters, but real people perform those characters as their voice actors. They are the ones who work behind the scenes, and they deserve a lot of praise for their work. So, let's look at the main cast of By the Grace of the Gods.
Ryoma Takebayashi as Azusa Tadokoro
Miya as Marika Kouno
Eliaria Jamil as Yuuki Kuwahawa
Elise as Hayami Saori
Jamil Reinhart as Ono Daisuk
A new character is also being introduced in the latest season. Her name is Miyabi, and Yuiko Tatsumi will be voicing this new character.
Release Date
When is By The Grace of The Gods season two coming out?
So, the teaser revealed that the new season will air in Japan on January 2023. A specific date has not been announced yet, but we expect it to be released by the second week of January.
It will be the new year, which is obviously the best time to release a new season. We have to wait for at least five months for the second season, but we all know that season two will be a banger.
Source: Official Website