On Disney+ day, Fans got to see the long-awaited She-Hulk footage but will Hulk's arm finally heal in the upcoming Marvel series?
After waiting for years, Fans got to witness She-Hulk in the new teaser trailer and interestingly Bruce Banner's alter ego is also spotted in the footage.
From the official look, It's obvious that Smart Hulk returns but what many fans wonder is about Hulk's arm that got damaged in the events of Endgame.
Here's the official first look at She-Hulk
From the above clip, We can see that Hulk is mentoring Jennifer Walters in honing her ability to use the beast inside her.
Fans can immediately notice that Hulk's arm is healed up and as good as new but that doesn't fit into the narrative as he suffered severe damage in the Endgame.
If you know what happened to Hulk's arm then skip the next part and continue reading.
Mark Ruffalo Reveals How He Got The Role Of Hulk In The MCU

Read Full Story Here
What Happened To Hulk's Arm?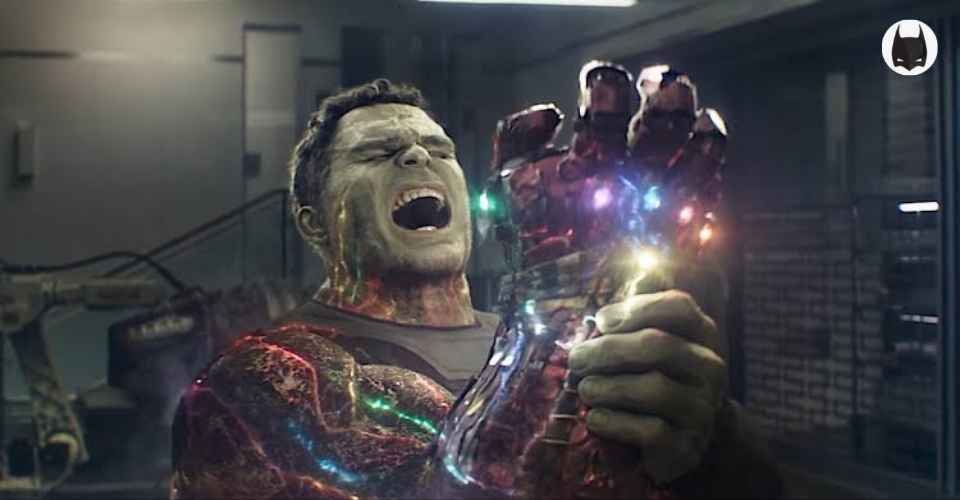 After Thanos wiped away half of the earth's population, The survivors find a way to bring everyone back.
This leads them on a time travel as they collect the infinity stones from the past to redo the Mad Titan's work.
In the new Avengers facility, Smart Hulk a combination of Bruce Banner wits and Hulk's strength snaps the infinite gauntlet which damages his arm.
Is the Hulk's Arm Permanently Damaged?
As said above, In the events of Avengers: Endgame, Hulk's arm is severely damaged but is it permanent?
After snapping the stones collected from the past, Bruce Banner sure brings everyone back in an epic finale against all of Thanos forces but the force of the infinity stones leaves permanent damage to Hulk's arm.
As confirmed by Marvel's president Kevin Feige, Hulk's arm is indeed permanently damaged and is irreversible even with all his healing powers.
So, What does this She-Hulk footage mean for Hulk's arm?
If you watched Shang-Chi: The Legend of the Ten Rings, We can clearly see Bruce Banner in his human form with his arm in a sling.
Recent confirmations tell that Shang-Chi's events are set after Endgame but how did Hulk turn back into Bruce? More importantly, Why isn't Hulk's arm damaged in the She-Hulk first look?
If you are wondering with the same question then rest assured we've got you covered.
Will Hulk's Arm Heal?
We think that She-Hulk's events are set way before or after the Endgame blip.
Another possibility is that the story of She-Hulk takes place when Thanos snaps his gauntlet which is in between the 5 years of people disappearing throughout the universe.
Anyway, It is speculated that Bruce Banner and Jennifer Walters undergo a major change in their lives with a blood transfusion.
This leads Smart Hulk back into Bruce Banner and if Hulk is in a human form Wakanda has all the tech to set his arm right.
Directed by Kat Coiro and Anu Valia, She-Hulk dives into the lives of Jennifer Walters and Bruce Banner in a 10 episode series.
Incredible Hulk Drink: The Best Recipe for Comic Lovers

Only For Hulk Fans
Who Is She-Hulk Actress In The MCU?
Tatiana Gabriele Maslany is a Canadian actress who plays She-Hulk in the upcoming Marvel TV show.
The actor is known for her TV series Orphan Black to which she win Primetime Emmy Award and five other Canadian Awards.
With the Disney+ day event, Marvel revealed the first look at Tatiana Maslany's She-Hulk aka Jennifer Walters.
She-Hulk MCU Cast
Tatiana Maslany as Jennifer Walters
Mark Ruffalo as Bruce Banner
Tim Roth as Abomination
Jameela Jamil as Titania
Robert Tinsley as Bar Patron
Renée Elise Goldsberry as Amelia
Josh Segarra in an unknown role
Ginger Gonzaga in an unknown role
Nicholas Cirillo in an unknown role
She-Hulk Release Date
At the Disney+ day anniversary event, Marvel revealed new footage of She-Hulk but did not mention anything about its release date.
She-Hulk is expected to premiere in between Ms.Marvel and Moon Knight TV shows in 2022.
Similar to the Hawkeye series, She-Hulk has a touch of passing down the role in it.
Bruce Banner seems to help out her cousin in the footage and prep her for the next generation of Avengers in the four-phase of the MCU.
With more and more new characters appearing in the MCU from the comics, Marvel's future looks brighter than ever in the upcoming future.
What do you think of She-Hulk? Will Hulk's arm heal up in the series? What other theories have you got?
Let us know it all on our Instagram post here.
Can The Hulk Die? | 17 Ways To Kill The Hulk

You Might Be Interested In
Bonus
What Is The Difference Between Hulk And She-Hulk?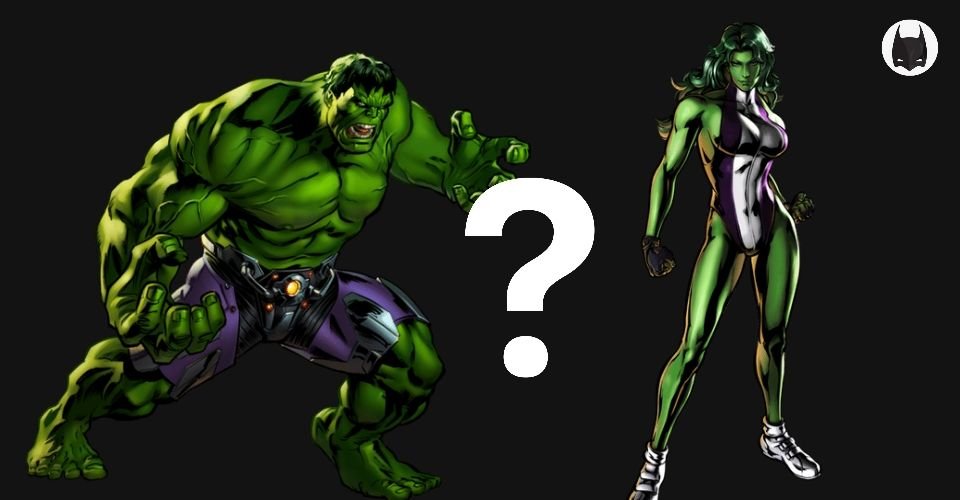 She-Hulk isn't just a rebranded female version of the Hulk. She is a whole new character that reimagines Hulk's mistakes as the big green.
Unlike Hulk, She-Hulk can retain control over her inner monster as she can think clearly even in her new form and that is the biggest difference between Hulk and She-Hulk.
In her human form, Jennifer Walters is a skilled martial artist, and this is the reason why she is expected to be more powerful than the Hulk in terms of combat skills.
For more amazing details on your favorite characters/movies, Follow us on Instagram, Facebook, Pinterest, Telegram and don't forget to share the news with your friends and family.
Subscribe to our free newsletter and get the latest updates delivered to you with a 0% spam score.
Thank you, Yours averagebeing.