Rurouni Kenshin is getting a new TV anime via announcement at Aniplex Event.
Certain shows occupy an irreplaceable place in the hearts of otaku scattered across the globe. Rurouni Kenshin, aka Samurai X, is one of them. A man hell-bent on avoiding bloodshed gains new trustworthy allies and vicious enemies who will stop at nothing to bring about chaos. In the face of absolute evil, he still persists.
Before diving into the trailer, Take a look at the character visual.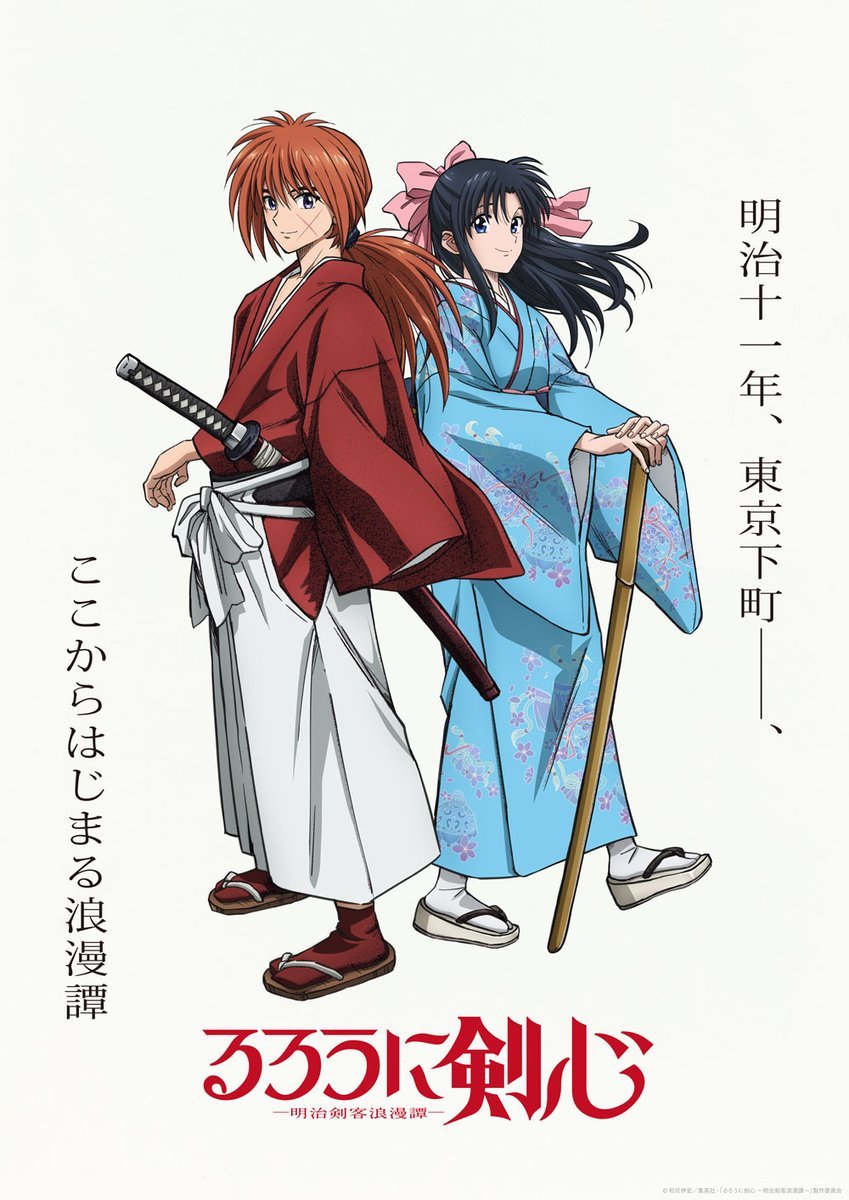 You can watch the new Rurouni Kenshin anime trailer below.
It seems that Kenshin shall return, as his old self is being showcased. The ruthless Kenshin dispatches his opponents swiftly, without leaving a single opening in the short teaser displayed at the Aniplex Online Event that is being broadcasted currently on YouTube. Over 40,000 people worldwide have tuned in to know more about the upcoming anime and series. Several esteemed musicians are also lined up to perform at this prestigious event.
Look at the image of Kenshin standing up amidst a sea of leaves after a period of relaxing on the ground.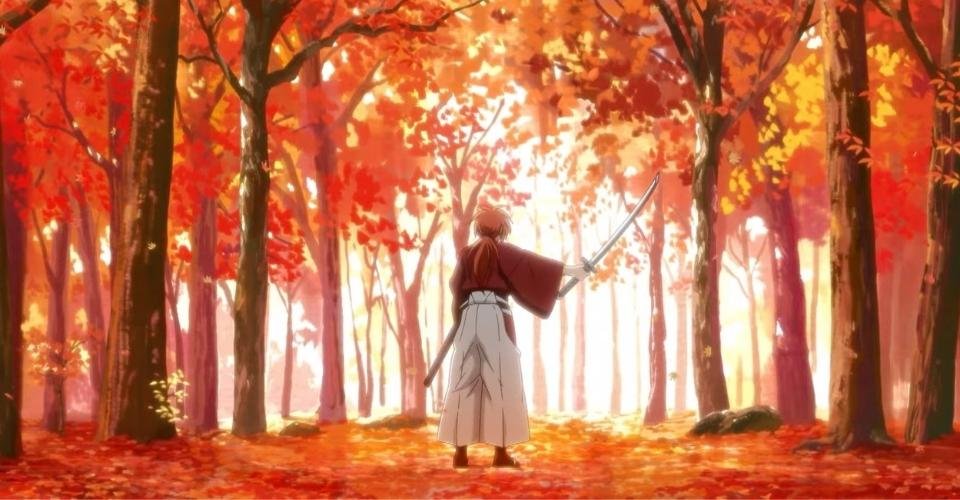 The director Hideyo Yamamoto is moving forward with direction. The story will help us visualize Kenshin's past, where he stacked up bodies left, right, and center. As you can see, his kind self, hair color, and imagery represent the autumn season. We shall now see his summer in all its true glory, animated.
Voice Cast
Saitou Souma as Kenshin Himura
Rie Takahashi as Kaoru Kamiya
Main Staff
Director: Hideyo Yamamoto
Series Composition: Hideyuki Kurata
Character Design: Terumi Nishii
Music: Yu Takami
Studio: LIDEN FILMS
A character visual was also revealed for all in the audience and those viewing the program LIVE. Though an exact release date isn't announced yet, The anime is set to air in 2023.
About Rurouni Kenshin
This anime focuses on the life of Kenshin, aka the feared Battosai, who chooses a peaceful life following a war-torn period. Kimura swears not to kill and uses a dull blade against his opponents once he becomes non-violent. He is aided in his adventures by proficient but sassy swordswoman Kamiya Kaoru, the bold and honorable Sagara Sanosuke, the hyper orphaned Myojin Yahiko, and the doctor Takani Megumi.
Shishio Makoto is one of the primary antagonists in the series, and his screen presence still sends shivers down our spines. Yukishiro Enishi is the antagonist of the final arc. The anime ran from 1996 to 98, and the motion picture was released in 1997.
There have also been five live-action adaptations, with the latest one (that was unveiled in 2021) being subjected to serious praise because of its great battle scenes. Studio Gallop and then Deen worked on the original series. It was directed by Kazuhiro Furuhashi and was first broadcasted on Fuji TV. The manga was written by Nobuhiro Watsuki in Weekly Shonen Jump and lasted five years until 1999. Aniplex of America has maintained its license for this series.
Are you hyped about this development? Do you think Kenshin deserves a comeback like many other protagonists who feed our nostalgia with happy thoughts? Let us know your earnest feelings right here in the comments section.