My Home Hero production kicks off and is scheduled for 2023!
Good thrillers and mystery anime have become increasingly rare in the kingdom of anime. However, like rainfall in a land laden with drought-filled winds, a miraculous blessing comes to pass once in a while.
My Home Hero is one such manga series that will soon be turned into an anime. With a dedicated staff and production studio, this work will surely be acclaimed critically.
What Is My Home Hero?
For 47 years, Tetsuo Tosu lived without violating a single criminal code law. But for the sake of his daughter, he springs into action. One day, this middle-aged office worker found his rebellious daughter Reika with a bruise plastered on her face. When he questions her about the mark, Reika refuses to answer.
Wanting to unearth the mystery, he ends up spying on her from within her closet. He sees a man Nobuto Matori who has ties to the dangerous underworld. Nobuto once beat his ex-girlfriend to such an extent that she passed due to grievous injuries. He wants to destroy Reika's life, and Tetsuo cannot let that happen.
The series' plot is somewhat similar to the Indian film trilogy Drishyam, where a father is prepared to go to any lengths to protect his family. Tetsuo-san jumps into the fight involving the powerful yakuza to safeguard the ones he cares about the most. Even though this journey may end with him behind bars, the father prioritizes his daughter's safety.
Key Visual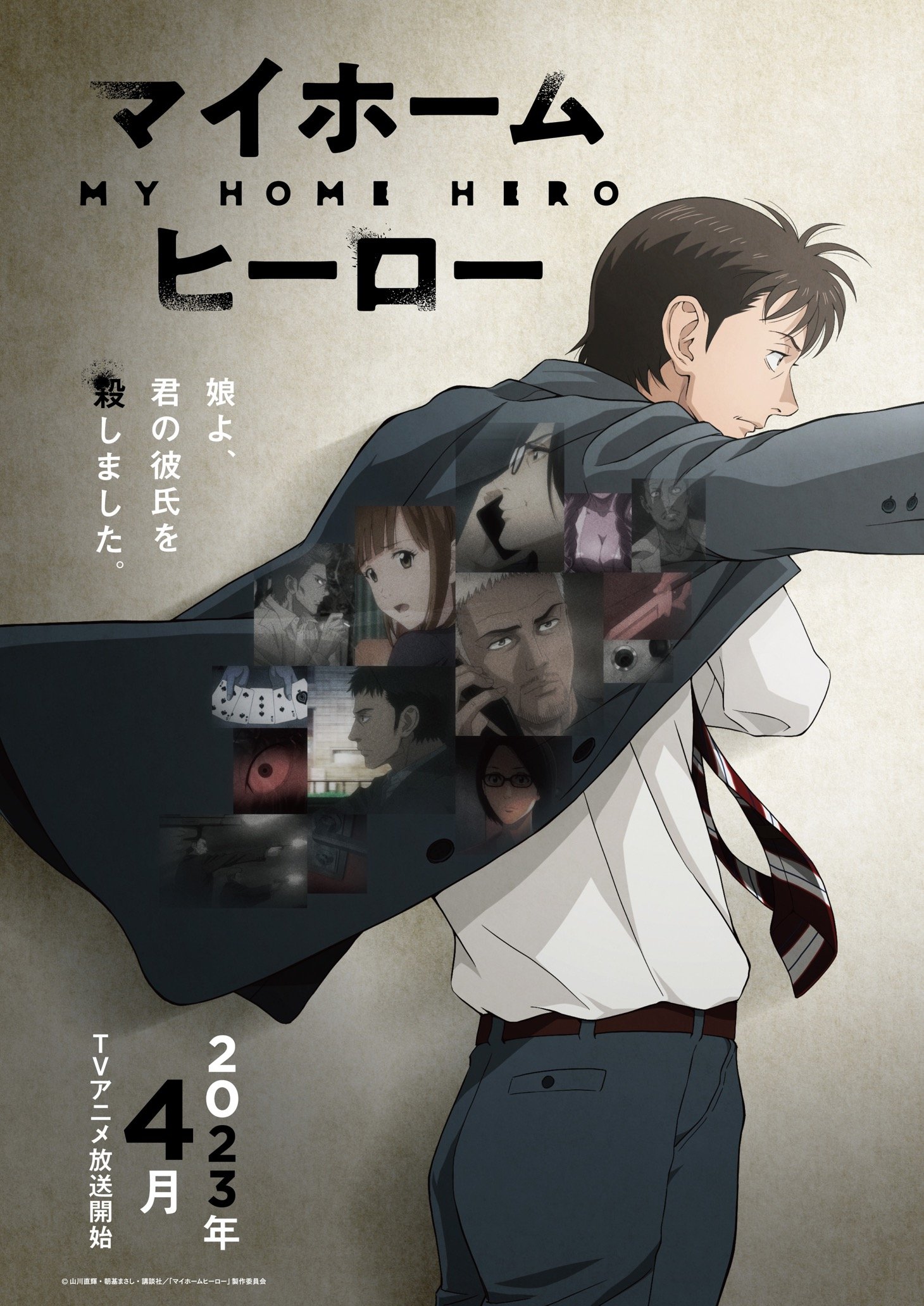 Character Visuals
You can watch the trailer released here.
Japanese Voice Cast
Junichi Suwabe as Tetsuo Tosu
Sayaka Ohara as Kasen Tosu (MC's wife)
Chihiro Shirata as Reika Tosu (MC's daughter)
Kent Ito as Kyoichi Majima
Shin-ichiro Miki as Yoshitatsu Matori
Keita Tada as Nobuto Matori
Rumi Okubo as Hibiki
Akio Otsuka as Kubo
Main Staff
Studio: Tezuka Productions (known for Dororo, Astro Boy)
Director: Takashi Kamei (known for Golgo 13, Cast Closed)
Screenplay: Kohei Kiyasu (known for Run with the Wind, voicing Makunouchi Ippo in Hajime no Ippo)
Character Designs: Masatsune Noguchi (known for Banana Fish, Kakegurui, Sakura Quest)
Art and Background Designs: Yukio Abe (known for Hello Kitty and Friends, Rage of Bahamut: Virgin Soul)
Sound Director: Takumi Ito (known for Duel Masters King, Let's Make a Mug Too!)
The involvement of celebrated music composer Kenji Kawaii is bound to excite anime fans around the globe. Kenji-sensei has worked on Ring, Gantz, IP Man, Mob Psycho 100, Fate/Stay Night, Ghost in the Shell, and many other live-action movies and TV anime, respectively.
About My Home Hero
Naoki Yamakawa writes, and Masashi Asaki illustrates the seinen manga series that has been serializing in Kodansha's Weekly Young Magazine since May 2017. So far, 17 tankobon volumes have been compiled.
Naoki Yamakawa is known for his series I'm standing on a Million Live, which has also been animated. His subjects are often dark thrillers with a psychological bent in the story.
More than 2.2 million copies (traditional and digital) of this manga have been circulated till now. The series is also popular in France and Spain, where a large chunk of art connoisseurs dwell.
The exact date and time haven't been finalized, but My Home Hero will be broadcasted in April 2023.
Source: Official Website