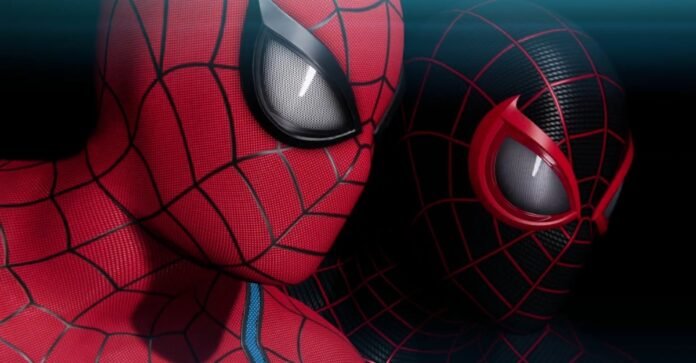 In the eagerly anticipated Marvel's Spider-Man 2 video game from Insomniac Games, actor Scott Porter is rumored to be giving up his voiceover work for Harry Osborn.
The voice actor reportedly stated that he would not repeat his role as Porter because of the age difference between him and his character after one of his followers on social media voiced their excitement for Porter's comeback in Marvel's Spider-Man 2. And this news took the fans by surprise, who were too stunned by the decision of the gaming studios to go with a different actor for the voice of Harry Osborn.
Can Spider-Man Lift Thor's Hammer? (21 Burning Questions Answered)

Fans Also Read
In a recent tweet by the actor, he allegedly wrote, "While I voiced Harry in the first Spider-Man, I, regrettably, will not be in the sequel. They chose to go with photorealism, and I think the age gap between Harry and I was too great to bridge. Though disappointed, I understand. It's going to be a fantastic game."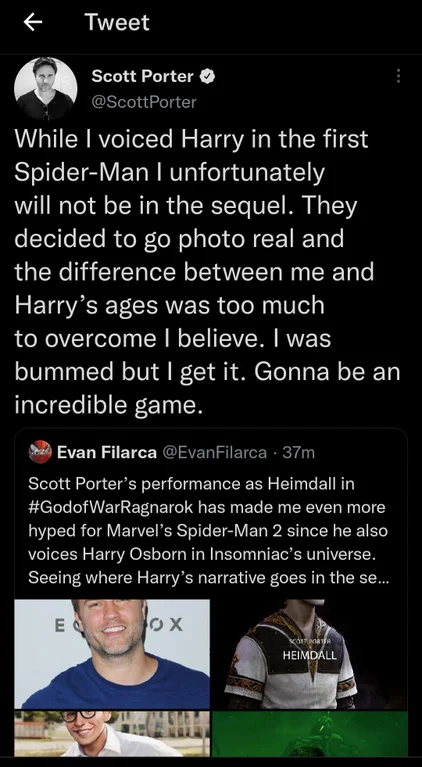 Porter's tweet was later removed, prompting some fans to assume that the actor took this action out of concern that Insomniac Games might not want information about the game being exposed at this point in its development.
It is still unknown who will replace Potter for the voiceover of Harry Osborn, and the Insomniac game is yet to release an official statement regarding the abrupt and saddening departure of Potter. And if it is true that the studio was looking for a much younger, or that they are looking for an actor who resembles Harry Osborn. Nonetheless, it is a big letdown for the fans of Potter, who were ardently looking forward to the upcoming Spider-Man game.
Marvel's Spider-Man and its 2020 counterpart, Miles Morales, left a lasting impression on the fans, with both games living up to the expectations of the fans, in some cases even going past the set expectation. And ever since the first part of Spider-Man was released, fans have been eagerly waiting for its sequel, which is set to release next year.
After a while, the absence of information about the sequel gave rise to concerns that Insomniac Games wouldn't be able to release Marvel's Spider-Man 2 by its planned 2023 release date.
Insomniac Games responded by posting a statement on social media assuring fans that the game's production was going according to plan and that Marvel's Spider-Man 2 was still on schedule to release by the deadline.