Thanks to Spider-Man: No Way Home, Daredevil has been spurring up in the news lately but there's a recent confirmation that Marvel's Daredevil project is indeed happening and everything points out to a soft reboot of "The Devil of Hell's Kitchen."
After several rumors, The new update seems to finally bring our beloved Daredevil back to the MCU.
Thanks to Spider-Man: No Way Home, Big names in the industry are talking about the Man Without Fear and it sure seems to move the needle.
Meanwhile, Fans have been coming up with crazy theories that Charlie Cox's character will appear in the third installment before making its jump into Disney Plus and it's been speculated that Vincent D'Onofrio's Kingpin will be a part of the upcoming Hawkeye series.
Here's everything we know about Marvel's Daredevil project and the future of the Devil of Hell's Kitchen.
One Marvel Hero Defeated Everyone You Ever Knew

You Might Be Interested In
The Leak
Marvel's hiring sheet has been leaked online and there's only one thing fans that could satisfy fans.
It's the "Daredevil Project" that Marvel's been hiding.
According to RPK_News, Marvel's casting grid contains major reveals about the Daredevil project and they confirmed it by posting it online.
If you don't know who RPK News is, They are an online scooping account owned by Daniel Richtman who is an insider in the industry. They publish information about new projects and trailer releases.
Anyway, The Twitter account of RPK News unveiled a casting grid that shows Marvel's Daredevil is indeed in the works
Here's the tweet from them.
According to the update, Daniel Richtman confirms that Marvel is trying to bring back some of the fan-favorite characters from the Daredevil franchise into the MCU in this new project.
It states that a brand new Daredevil project is in works led by none other than Charlie Cox himself.
If this news is true, then fans of Daredevil couldn't be happier.
Is The New Daredevil Project A Film Or TV Series?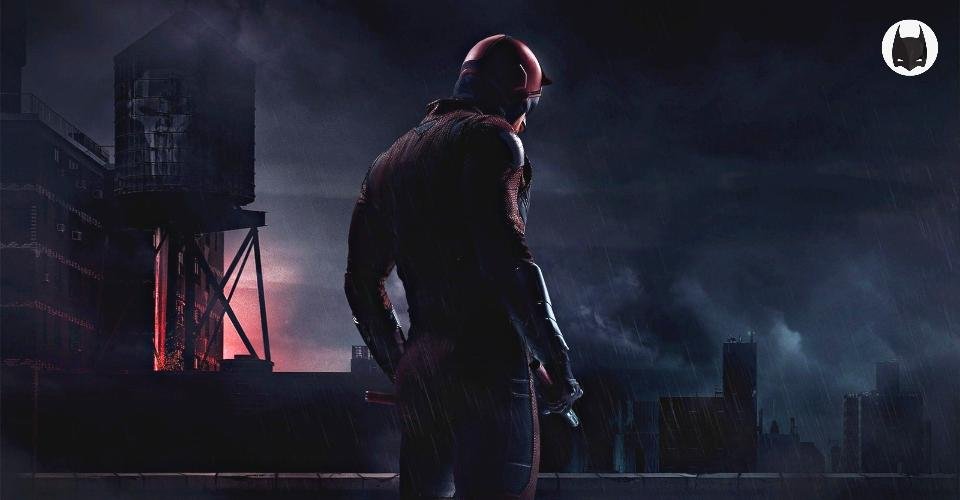 Marvel has emerged as a recognized brand in the Hollywood industry with its success from the shared universe but will it bring the new Daredevil project into the MCU as a film or a Disney+ exclusive?
Let me be clear on this, Marvel has been giving its share of importance to the streaming platform.
If Daredevil is indeed happening and is into the line of Disney+ shows, The subscriber count is sure to increase a lot. This provides Marvel with all the funding required for future episodes of the series.
In addition to that, The relationship between Marvel films and TV shows is quite strong. It looks like Marvel is trying to immerse everyone into both their entertainment forms as they brought in major characters from the big screen to the small one with a variety of new shows.
At present, It is still unclear whether the project is a film or a Disney+ original show but considering the past success, Marvel has to continue Netflix's Daredevil story and bring those characters into the MCU.
Richest Superheroes Of All Time (Updated 2021)

You Might Be Interested In
Is Marvel's Daredevil A Reboot?
Before we talk about if the new Daredevil project is a reboot or not, Let's analyze what David Hayter, Actor, and Screenwriter said.
In an interview with Small Screen, Hayter told that the Daredevil reboot is currently in development.
He said, "You know, they're doing a reboot of Daredevil and Daredevil was always a very important character to me, and I loved the show. I loved the first way they did it. But there are certain things that you know that I want to adapt from the Frank Miller run on Daredevil that really meant a lot to me."
The thing is he recently took back his words saying that he never confirmed that Marvel was doing a reboot.
Read the below tweet with a grain of salt.
This doesn't mean Daredevil isn't returning or it doesn't prove this project is a reboot but considering how Marvel works, They are sure to introduce Daredevil at some point.
With that out of our way, The hiring sheet doesn't mention whether the project is a solo fixture or a Disney+ original but provided the words of David Hayter it seems like Marvel is doing a soft reboot so that they were able to tell a story that not only connects with the audience but also brings back major characters from the franchise.
Anyway, The new Daredevil project would connect the dots and serve as a continuation of the popular Netflix series, or Marvel may well completely reboot the show for a better fit in the MCU.
10 Best Christmas Superhero Movies & TV Shows

You Might Be Interested In
Charlie Cox On Daredevil's Return
If there's one person to listen to about Daredevil it is Charlie Cox.
The actor who lived in the role of Daredevil expressed his desire to return to the role but also feared that if he says anything it may jeopardize his future in the MCU.
Let's hear it in his own words.
In an interview with Forbes, Charlie Cox said, "If there was a chance of that happening in the future, I don't want to say something that could potentially jeopardize those chances because the people high up at Marvel, maybe they see this stuff or hear what I say and maybe that influences."
He added, "I don't know. I have no idea. I love how passionate the fans are and I feel very, very, very touched that so many of them have gone online and made their voices heard about the desire for me to come back."
Finally, Cox said, "No comment. I don't know what's going to happen, I genuinely don't know."
We know he's rearing to take on the costume one more time but he fears for the higher-ups and stays calm which is the best thing anyone can do now.
Daredevil's Future In The MCU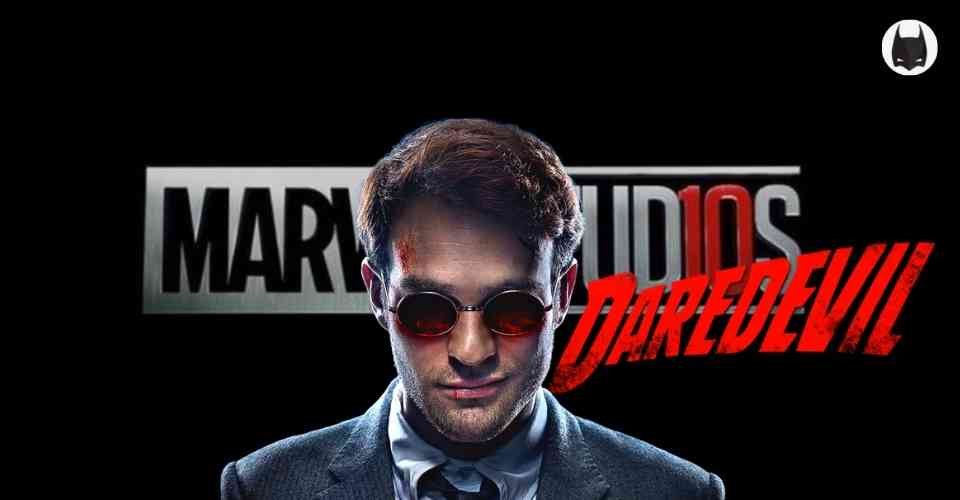 It is just a matter of time that Daredevil will be brought back into the MCU but how does Marvel plan to do is the important question here.
As said above, Marvel could soft reboot the show or continue it from season 3 of Netflix's Daredevil.
Moreover, There have been numerous rumors that Charlie Cox will reprise his role as Daredevil in Spider-Man: No Way Home but that is a story for another day and in the end, rumors cannot be trusted.
With "The devil of Hell's Kitchen" appearing in the Disney+ "Echo" series and Vincent D'Onofrio's Kingpin playing a crucial role in Hawkeye, Marvel is sure planning something big for the Red costumed superhero.
Regardless, Kevin Feige is intelligent enough to not leave off the fan-favorite character and is trying his best to bring him naturally into the MCU.
Blue Superheroes: Top 20 Heroes Who Are or Wear Blue Ranked

You Might Be Interested In
Bonus
Will Daredevil season 4 happen?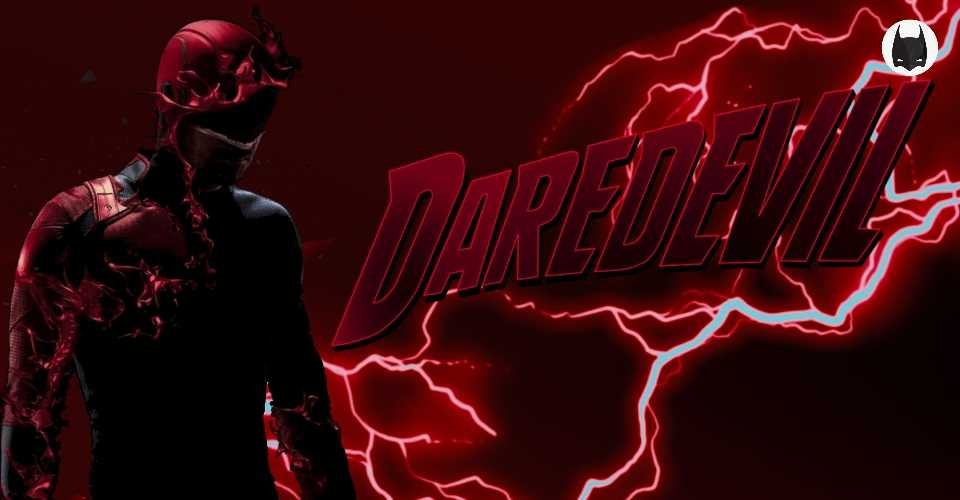 In 2015, Marvel and Netflix joined forces to launch a new superhero onto the streaming platform.
This did impeccably well and even expanded another few superheroes in a similar fashion.
As we all watched, Daredevil got three awesome seasons on Netflix.
Right when the future looks bright for the red superhero, Netflix and Marvel's partnership has gone down.
Due to some internal conflicts, Netflix canceled another season for Daredevil but now Marvel has taken over the rights, and "The Devil of Hell's Kitchen" is in a right place.
Even if there are no confirmations about Daredevil season 4, It is safe to assume that Marvel is looking to explore the superhero's adventures by reviving it with another season.
Finally, We all love superheroes, and most importantly, Who doesn't want Charlie Cox to appear as Daredevil once again.
As fans, We'd love nothing more than Daredevil continuing his journey.
What do you think of Marvel's Daredevil project? Do you prefer a solo outing or a continuation of the Netflix series?
Let us know your valuable thoughts on our Instagram post here.
For more amazing details on your favorite characters/movies, Follow us on Instagram, Facebook, Pinterest, Telegram and don't forget to share the news with your friends and family.
Subscribe to our free newsletter and get the latest updates delivered to you with a 0% spam score.
Thank you, Yours averagebeing.