While people are eagerly waiting for Spider-Man: No Way Home trailer, Sony dropped a brand new trailer for Morbius and this left us with more questions than it answered as fans cannot decide if Morbius is in the MCU or not.
Here we answered everything you need to know about Morbius and the several references from the trailer that connect it to a certain universe.
In short, Dr. Michael Morbius suffered from a rare blood disease and wanted to find a cure for it. This turned his life upside down as he now became a living Vampire who needs human blood to survive. Can Dr. Morbius save people from his alter ego?
Coming to the second trailer, Sony wantedly put a lot of stuff in it and we suspect that the real reason is to keep people talking about this film.
With a huge array of characters at Sony's disposal, They are trying to bring together a new universe that connects all the previous and future Sony Spider-Man films.
To understand if Morbius is in the MCU, First, you need to know what all references Sony hinted in the new Morbius trailer.
Eternals Post-Credit Scene Voice Explained

You Might Be Interested In
Morbius References & Connections
#1 The Vulture Returns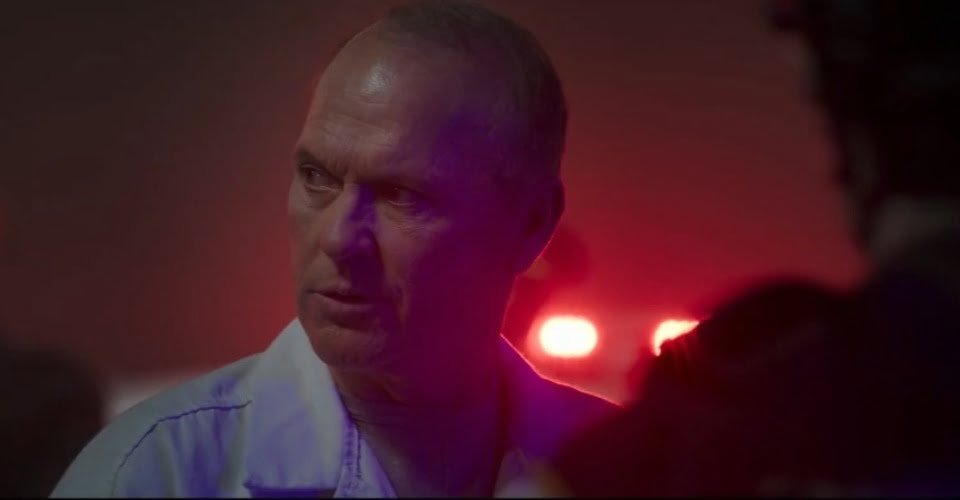 From the first trailer, We can see Michael Keaton but many fans thought he might be portraying a different character altogether.
Venom: Let There Be Carnage post-credit scene suggests that this is indeed Vulture from Spider-Man: Homecoming.
In the second trailer, Fans can clearly see Michael Keaton as police officials surround him.
This hints that Morbius was able to control the Vampire inside and captured Vulture.
Anyways, Michael Keaton's Vulture is in Morbius and the footage confirms it but the question is what in the hell is Vulture from MCU is doing in this universe?
This can be because of Doctor Strange's spell from Spider-man: No Way Home or due to a variant but we'll get to the end of it in the actual film.
Insane Spider-Man No Way Home Theory Reveals Doctor Strange as the Main Villian

You Might Be Interested In
#2 Sam Raimi's Trilogy Connection
Next up is a major reveal to the original Spider-man trilogy directed by Sam Raimi.
As Dr. Michael Morbius runs through an alley, One of the walls has a clear picture of Tobey Maguire's Spider-Man plastered on it.
It says "Murder" but why does anyone say such things to our beloved Spider-Man?
This insists that Morbius takes place in the Sony Universe and may well connect all the previous Spider-man films to it.
#3 Similar Oscorp Tower Design
The famous Oscorp Tower is also seen in the second trailer but there's major remodeling going on with it.
Could this mean that Oscorp tower from the Amazing Spider-Man is present in this universe?
From the looks of it, We can see that it is indeed the same organization but was heavily changed in its look from the past times.
The tall building in New York may hit the movie's connection to the Amazing Spider-man and in turn, sits the film in Sony's Universe.
#4 Rhino & Black Cat Spotted
Another reveal from the trailer shows Daily Bugle Newspaper.
From the headlines of the paper, We can see Rhino and Black Cat are the additional rogues in this universe.
It's been stated that "Rhino on the Loose: Zoo Hoax Fools us All" and "Black Cat: Friend or Foe?"
If you recall the old Spider-man films, The Amazing Spider-man has Rhino suited up in the end but Black Cat is a new add-on to the story.
If the film hints past villains from different Spider-man films, This ought to take place right after The Amazing Spider-man ends.
#5 Venom's Confirmation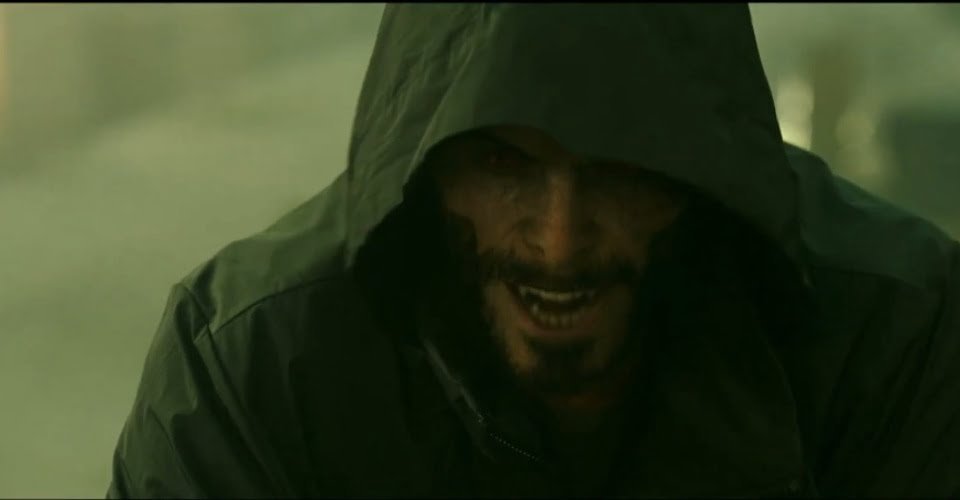 If you are wondering all this is just speculation then this will surely convince you.
The trailer not only shows hints of Venom but also brands its confirmation that this film indeed takes place in the same universe as Venom.
Apart from the Daily Bugle's logo which looks exactly the same in the symbiote's second outing, Dr. Michael Morbius confirms Venom with an iconic dialogue.
When a goon asks Morbius who that hell are you man? He jokingly says, "I'm Venom."
This lets us know that everyone in this universe knows about Venom and there's another major reveal that does the same.
In an investigating scene from the second trailer, Al Madrigal's Alberto Rodriguez mentions that "They haven't had anything this good since that thing in San Francisco."
This is a direct call back to the Venom films, Thus, Confirming that the events in this movie take place after Venom's solo adventures.
Mark Ruffalo Reveals How He Got The Role Of Hulk In The MCU

You Might Be Interested In
Is Morbius In The MCU?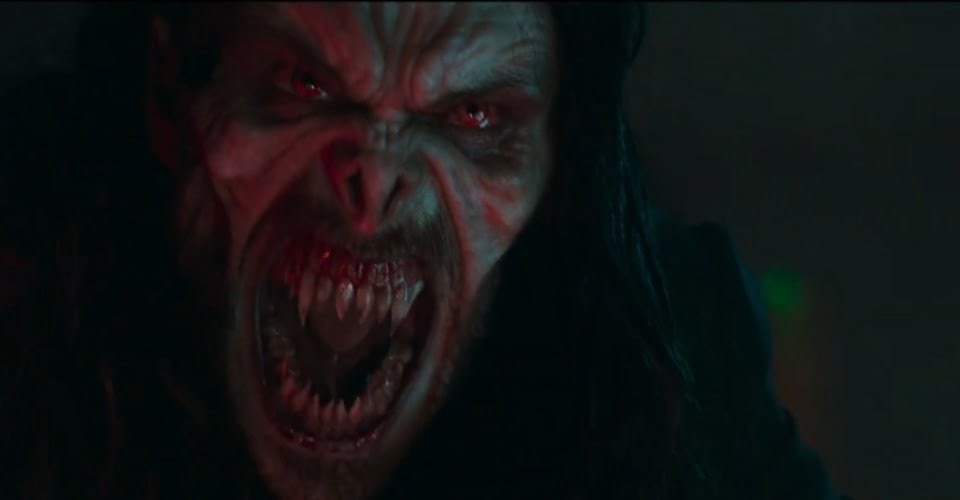 With all things done, Morbius hinting at Venom's catchphrase creates an issue here.
None of the above Spider-man villains are present in Venom's universe but the super baddies from Spider-Man: Homecoming, The Amazing Spider-man are indeed seen in the trailer.
So many conflicting characters from the different films wouldn't fit right into the story but remember Spider-Man: No Way Home is a co-production between Sony and Marvel.
Perhaps, Sony is trying to build their own universe of Spider-men if Marvel secures the rights.
From the second trailer, Morbius undoubtedly takes place in Venom's universe which is Sony Superhero Universe and is not in the MCU.
There sure is conflict on how the other Spider-man characters fit into this universe but this is the right answer.
With the Multiverse coming up, Sony and Marvel may look to combine every past timeline into one single story.
If that is the case, Marvel has no rival in the coming future.
One Marvel Hero Defeated Everyone You Ever Knew

You Might Be Interested In
Even Marvel Studios president, Kevin Feige said that fans will never have to go through another split between studios.
Sony Pictures head, Sanford Panitch mentioned that everything will make sense after the third film of our friendly neighborhood Spider-Man releases.
Let us all hope that this is the way both studios decided on and watch out for Morbius on January 28, 2022, in theatres.
Does this article answer your question is Morbius present in the MCU? What other things did you like from our take?
Let us know your valuable thoughts on our Instagram post here.
For more amazing details on your favorite characters/movies, Follow us on Instagram, Facebook, Pinterest, Telegram and don't forget to share the news with your friends and family.
Subscribe to our free newsletter and get the latest updates delivered to you with a 0% spam score.
Thank you, Yours averagebeing.