To continue his historic reign as the WWE's Undisputed Universal Champion, Roman Reigns defeated Cody Rhodes at WrestleMania 39 last night, held at a packed stadium in Los Angeles, California.
Yes, WrestleMania 39 is WWE's most successful and longest-running professional wrestling event in history.
With this victory against Cody Rhodes, Roman Reigns has broken all records by surpassing the three-year mark as the Universal Champion, merely a year after he unified the WWE Championship.
How Did Roman Reigns Win Wrestlemania 39?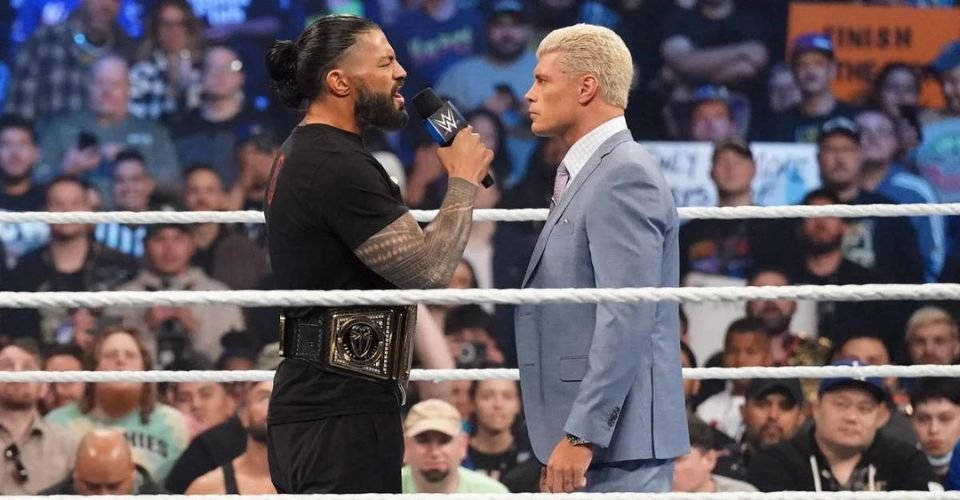 During the match last night, Roman Reigns took some heavy hits but refused to back down, fighting back with incredible strength and determination. The atmosphere was electric as the match drew to a close.
The crowd was unsure who would come out on top. Tensions mounting, the air was palpable with anticipation in the arena as both wrestlers hit the ring.
Reigns and Rhodes were both on fire, displaying incredible skill and determination with every shot, every punch, and every move. As the crowd was cheering for their favorite wrestler, Paul Heyman- Reigns' new special counsel distracted the referee, allowing Solo Sikoa to sneak back in and hit Rhodes with the Samoan spike. Reigns then hit the spear to pick up the win and extend his record-breaking title reign.
From being a football player to being a wrestler, Reigns has come a long way. Reigns come from the Anoa'i family, and his family, including his father, uncles, brothers, and cousins, have all seen remarkable success in the professional wrestling business.
Roman Reigns pursued a career in professional wrestling after he was signed by WWE in 2010. He first made his televised debut on August 19, 2010, using the alias Roman Leakee. Since then, he has won the hearts and minds of his fans across the globe.
Roman Reigns has had one of the best runs in his WWE career, which has seen him headlining WrestleMania six times so far. He boasts of being in more WrestleMania main events than "Stone Cold" Steve Austin, John Cena, Brock Lesnar, and Reigns' cousin, The Rock.
The question of the Universal Champion's dominance in the ring continues to leave the wrestling world wondering who will be able to challenge his reign.