Japanese baseball anime are well known for their vivid characters, strong storylines, and intricately detailed gameplay. The animation style ranges from realistic to exaggerated depending on the genre's desired effect, with particular attention given to accurately portraying techniques such as pitching, fielding, and batting.
Fantasy elements often feature heavily within these series to distinguish them from live-action sports dramas. Taking influence from traditional Japanese folk tales combined with the rich history of Japanese baseball gives these series an added layer of intrigue that is sure to capture viewers' imaginations.
While there is undoubtedly a significant focus on human drama, precise movements are depicted in breathtaking detail, which helps elevate the gravity of each scene and serves as a testament to the creators' skillful dedication to producing movies and series based on baseball in Japan.
So, today we'll talk about the 17 best baseball anime you shouldn't miss. Let's get into it.
#17 Batsu & Terry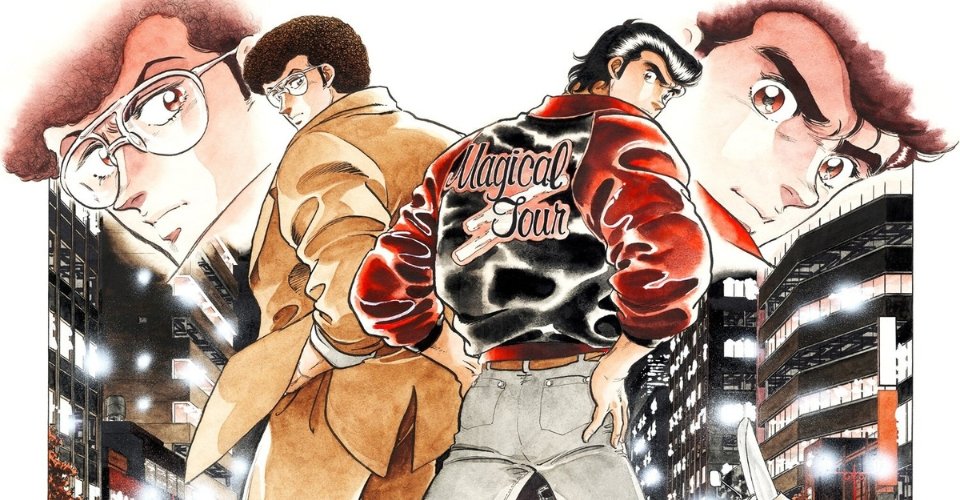 Japanese Title: Batsu & Terry
Number of Episodes: 1
Number of Seasons: 1 (Movie)
Batsu & Terry is a heartwarming and humorous sports anime that follows a group of high school misfits arriving together to form a baseball team. After being expelled from their original school, the characters join forces with an eccentric coach and form a fledgling baseball team from scratch.
With much passion and dedication, mixed with a few hilarious misadventures along the way, the team increasingly develops its skills to confront formidable rivals, ultimately building up to each character's climactic showdown in the district tournament.
Best Characters To Look Out For:
Battou Gun
Ichimonji Teru
Shiraki An
Kirishima
Battou Megumi
#16 Play Ball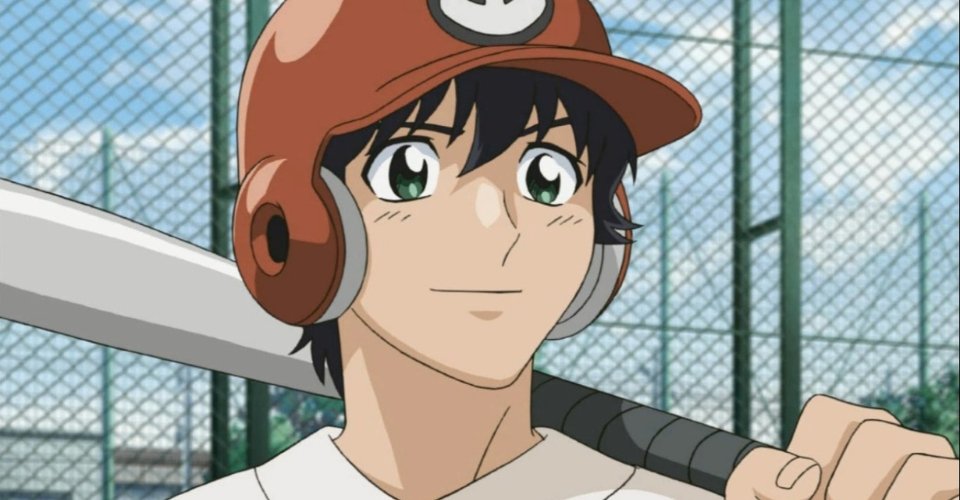 Japanese Title: Purei Bōru
Number of Episodes: 26
Number of Seasons: 2
Takao Taniguchi's dreams of playing baseball were put on hold when he fractured his finger in a junior high school game. As he entered Sumitani High School, he found himself unable to join the baseball club and instead watched from the sidelines. However, his passion for the game didn't go unnoticed, and the captain of the soccer club took notice. Despite his love for baseball, Takao decided to join the soccer team and put all of his energy into the new sport.
Despite being a beginner, Takao's strong work ethic from junior high school carried over to his new teammates, and they saw his potential. He quickly became a valuable member of the team, but he couldn't forget about his love for baseball. In secret, Takao began umpiring baseball games and couldn't resist getting back on the field in any way possible.
As Takao continues to work hard on the soccer team, he can't help but dream of one day joining the baseball club. Will he be able to make this dream a reality? Find out in the next installment of Takao's journey.
Best Characters To Look Out For:
Takao Taniguchi
Aiki
Igarashi
#15 Tamayomi: The Baseball Girls
Japanese Title: Tamayomi
Number of Episodes: 12
Number of Seasons: 1
A middle school baseball team made up of four aspiring athletes. Led by protagonist Yomi Takeda, York Mizuhara, and twin sisters Ao and Mi Kaburagi, they rally together to reach their dream of becoming professional baseball players.
They are coached by Matsukaze Sakita, a local legend who encourages them to overcome difficulties and develop camaraderie through teamwork and honing individual skills. As they become more experienced in games against rival teams, they encounter new challenges on their quest for victory, such as competing with ex-pro players or running into arguments between teammates over their differences in playing habits that disrupt team chemistry.
Best Characters To Look Out For:
Takeda Yomi
Yamazaki Tamaki
Kawaguchi Ibuki
#14 Cinderella Nine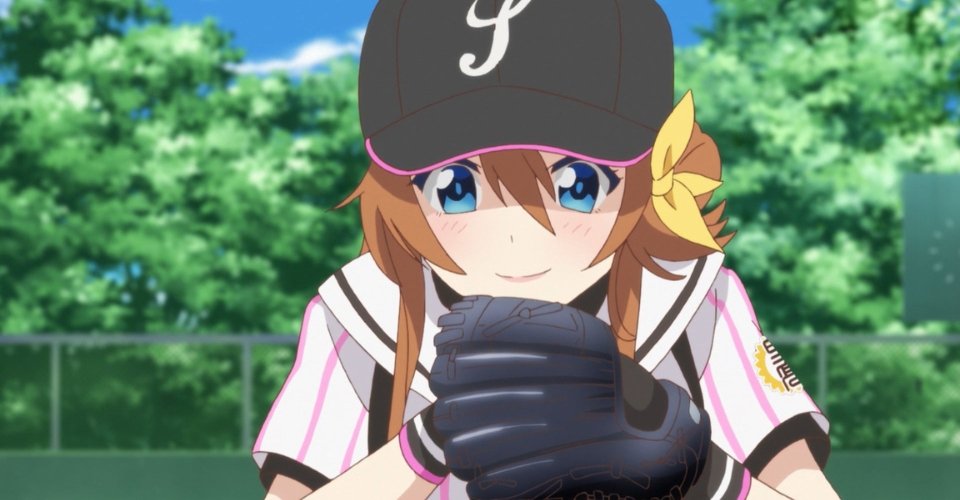 Japanese Title: Hachigatsu no Cinderella
Number of Episodes: 12
Number of Seasons: 1
Adapted from the mobile game of the same name. The anime follows high school student and amateur baseball athlete Tsubasa Arihara as she attempts to revive her school's disbanded all-female baseball club.
With the support of five other girls who share her passion for the game, Tsubasa attempts to find new members and turn their rag-tag team into championship contenders to fulfill her promise of playing at Koshien Stadium.
Through their struggles with athletics and interpersonal relationships, the members attempt to come together as a team and overcome all obstacles to achieve their dream.
Best Characters To Look Out For:
Ukita Akane
Arihara Tsubasa
Shinonome Ryou
Kawakita Tomoe
Nozaki Yuuki
#13 Azusa Will Help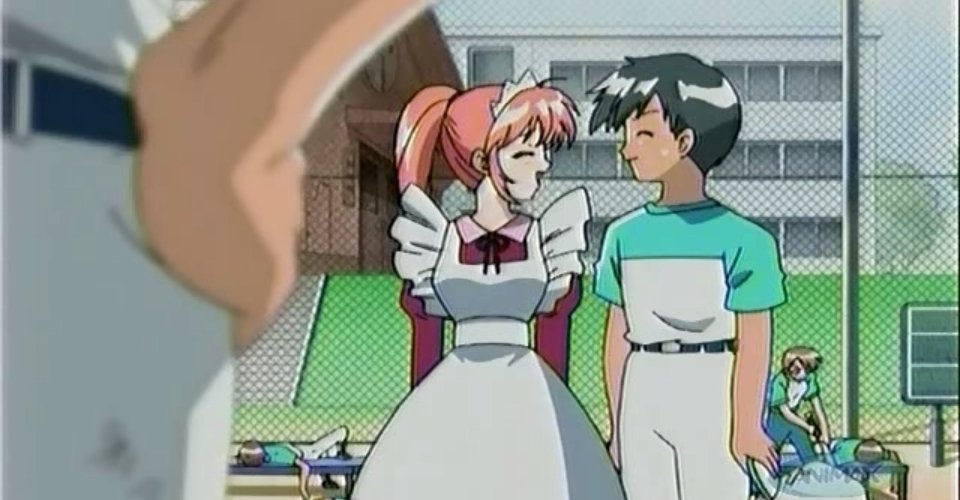 Japanese Title: Azusa, Otetsudai Shimasu!
Number of Episodes: 12
Number of Seasons: 1
The baseball team for Karugamo High School needs to perform better. Many players depart the squad after the team's humiliating loss to the Eagles, leaving the group with just eight players—one fewer than needed to play a game.
Harumaki Shunpei, the main character, makes the morally dubious decision to purchase a baseball robot. However, he ends up buying the maid robot Azusa since he does not have enough money.
Despite having a kind heart and a lot of grit, This maid robot will play baseball even though she has no knowledge about it because Azusa will help.
Best Characters To Look Out For:
Azusa
Harumaki Shunpei
Yamada Ichiro
#12 Nine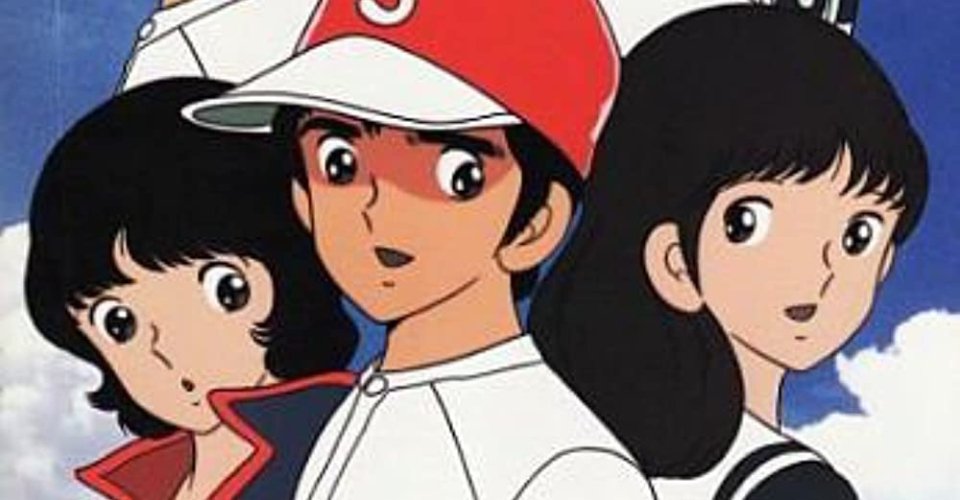 Japanese Title: Nine
Number of Episodes: 1
Number of Seasons: 1 (Movie)
Susumu Karasawa, a judo champion and track star Katsuya Niimi watch a girl sobbing as their school loses a baseball game just before they join Seishuu High School. To make her happy, the boys join the squad and make it better.
They find that the girl Yuri Nakao is the baseball coach's daughter and that it will be disbanded if the team doesn't start winning. Following the trio, as they work together through high school to make it to Koushien and pitcher Eiji Kurahashi, Niimi and Karasawa learn about baseball and what it means to be one of nine players on a team.
Best Characters To Look Out For:
#11 Gurazeni: Money Pitch
Japanese Title: Gurazeni
Number of Episodes: 24
Number of Seasons: 2
Gurazeni: Money Pitch is a sports-themed anime series centered around the world of professional baseball. The show follows the trials and tribulations of Natsunosuke Bonda, an ace pitcher for the Spiders who strive to bring honor and glory to his team by not only winning games but also outbidding other players in contract negotiations.
As he takes on contracts and trades opponents into increasingly ambitious deals, Natsunosuke must also confront complex relationships behind the scenes as well as opposing forces that seek to upset his plans. With a unique combination of drama, comedy, and thrill.
Gurazeni: Money Pitch offers an undeniably entertaining take on professional baseball from Japan's perspective that you won't want to miss.
Best Characters To Look Out For:
Bonda Natsunosuke
Okita
Tanabe
Kozato
#10 Taisho Baseball Girls
Japanese Title: Taishō Yakyū Musume
Number of Episodes: 12
Number of Seasons: 1
The anime series is set in Tokyo, Japan, during the 1920s and follows Koyama Tamako, a young girl who dreams of playing baseball in an all-girls team. Though girls were not traditionally allowed to participate in male-dominated sports at the time, her father created a team along with several other veterans and boys from a renowned baseball team.
Through trial and error as well as hard work, Tamako and her friends gain experience and gradually improve their skills until they become a full-fledged club. The story focuses on the club's struggles to make it to the national championships while uncovering personal stories about each character's past.
Along this journey, viewers are presented with critical social issues such as gender inequality and bullying that display the remarkable progress made yet still the remaining hardship faced in Japan during this period.
Best Characters To Look Out For:
Ogasawara Akiko
Suzukawa Koume
Souya Yuki
Ishigaki Tamaki
Tsukubae Shizuka
#9 Mix: Meisei Story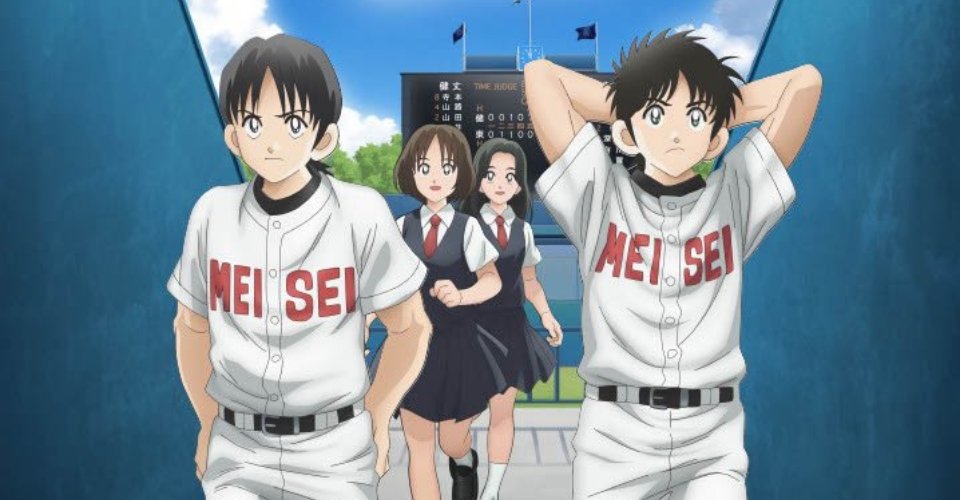 Japanese Title: Mix: Meisei Story
Number of Episodes: 24
Number of Seasons: 1
Mix: Meisei Story is a popular baseball anime series set in Japan that follows the adventures of Tachibana Touma, an enthusiastic freshman at high school who dreams of playing for his school's acclaimed team.
On joining the team, a tragedy helps Touma learn what it means to be part of a team and develop a determination to fight for his passion. Along the way, we witness him overcome obstacles as he seeks out better mentors who believe in him and helps boost his confidence.
Through his struggles with rival teams and friendship loyalty, Touma's trials give us an insight into what it takes to become a great leader with persistence, courage, and resilience while inspiring those around him.
Best Characters To Look Out For:
Tachibana Otomi
Tachibana Souichirou
Tachibana Touma
#8 Touch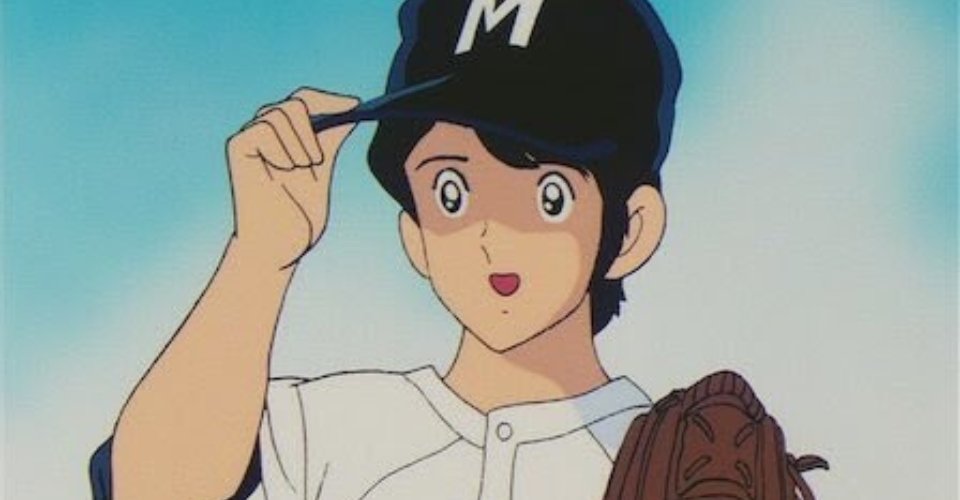 Japanese Title: Touch
Number of Episodes: 101
Number of Seasons: NA
Touch is a classic baseball anime with a compelling storyline following two brothers, Uesugi Kazuya and his younger twin brother Tatsuya, as they strive to make the cut on the Meisei High School baseball team and eventually reach Koshien Stadium for the national championship.
Uesugi Kazuya realizes that his own talent isn't enough to take him to the Nationals, so he decides to develop a blueprint strategy – one modeled after his grandfather's victories during Japan's prewar era.
He rallies together players from all over Japan who share his fighting spirit and determination, creating an unbeatable team they dub Team Meisei.
The team trains hard to prove their mettle, but they come face-to-face with the competition of epic proportions without fail.
Best Characters To Look Out For:
Uesugi Tatsuya
Asakura Minami
Uesugi Kazuya
#7 Major Series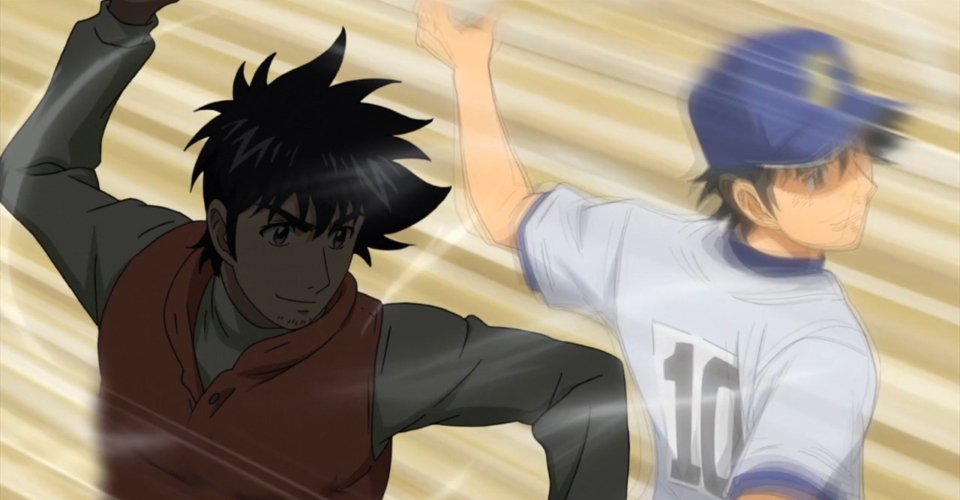 Japanese Title: Major
Number of Episodes: 154
Number of Seasons: 8
Major S1 is a Japanese anime series based on the popular manga series by Takuya Mitsuda. The story follows baseball prodigy Goro Honda and his journey to becoming a professional baseball player.
Goro initially has no desire to play professionally and begins training with a former major league instructor who recognizes his potential and devotes himself to helping him succeed in his ambition of playing in the big leagues.
As Goro works to hone his skills and make the team of Todoroki Baseball Club, he comes up against various struggles both on and off the field. Throughout each game, Goro will gain new insights into life from teammates, coaches, and opponents as he strives to master the art of baseball.
Best Characters To Look Out For:
Honda Gorou
Shimizu Kaoru
Komori Daisuke
Sawamura Ryouta
#6 Battery
Japanese Title: Battery
Number of Episodes: 11
Number of Seasons: 1
The popular Japanese anime follows the story of Takumi Harada, a young baseball pitcher on a mission to lead his junior high school team to consecutive championships.
After being scouted by Kō Kitamura, a respected high school pitching coach, Takumi gains the hopeful confidence to try out for and make his dream of becoming part of an elite high school team come true.
Along with the other characters in the film, including Akihiko and Hagawa, he learns important lessons about friendship and determination as they impact his journey from rookie pitcher to all-star ace.
Through exciting baseball games featured throughout the movie and its plot filled with development and emotion, viewers follow Takumi's journey as he faces challenges to maximizing both his skill set and character arc.
Best Characters To Look Out For:
Harada Takumi
Nagakura Gou
Mizugaki Shunji
Harada Seiha
#5 Big Windup!
Japanese Title: Ookiku Furikabutte
Number of Episodes: 38
Number of Seasons: 2
A 2005 sports anime series based on the manga of the same name. The story follows Ren Mihashi, an initially shy but gradually optimistic pitcher, and his Nishiura high school teammates as they strive to win the regional Inter-High baseball tournament.
He had been picked on and terrorized for being weaker than his peers when playing Little League; however, with dedication and determination, he learned how to train himself to become an effective professional pitcher.
Through learning to trust and rely on his newfound friends, Ren faces rising levels of the competition en route to winning the tournament and bringing glory to Nishiura High School. In its entirety, the series presents a heartwarming tale about camaraderie and perseverance in one's goals no matter what life throws at you.
Best Characters To Look Out For:
Mihashi Ren
Abe Takaya
Tajima Yuuichirou
#4 Cross Game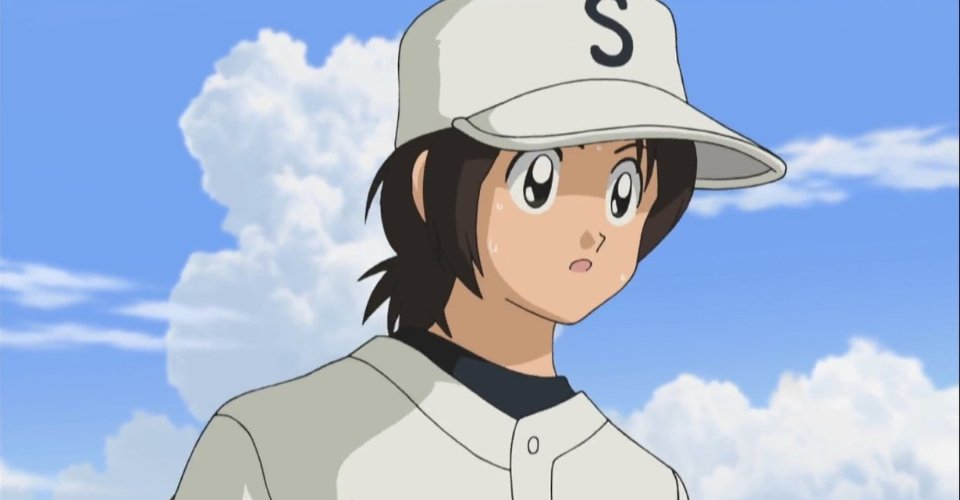 Japanese Title: Cross Game
Number of Episodes: 50
Number of Seasons: 1
Cross Game is a baseball anime series that follows 16-year-old Kou Kitamura and his four close friends, Aoba Tsukishima, Wakaba Tsukishima, Koichi Azuma, and Akaishi. The children have been connected since childhood as their fathers play at the same batting center and share the same love for baseball.
As the story progresses, Kou and Aoba form a special bond through a love for baseball and become rivals in both games and romance. Although they occasionally struggle with each other, Kou's ambition to pitch in Koshien Stadium binds them together as they set out for the ultimate goal: Japan's National High School Baseball Championship in Koshien.
Overcoming obstacles along their journey, such as friendships tested by rivalry, physical prowess or lack thereof, or even mortality.
Cross Game inspires viewers with optimism to believe that anything is possible with hard work and dedication while teaching powerful lessons of friendship and camaraderie essential to life.
Best Characters To Look Out For:
Kitamura Kou
Tsukishima Aoba
Azuma Yuuhei
#3 Moshidora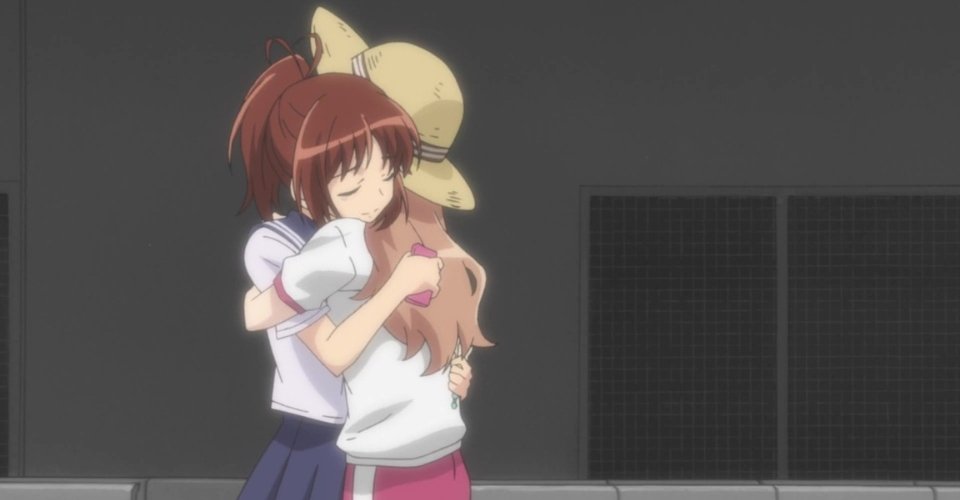 Japanese Title: Moshidora
Number of Episodes: 10
Number of Seasons: 1
Moshidora is an inspiring anime series based on the 2011 Japanese novel by Natsumi Iwasaki. The story follows high school student Minami Kawashima who, after her friend informs her about an ancient book called "Management for Youth," decides to use the teachings within it as a guide to lead their school's baseball team toward victory.
Along the way, she learns invaluable lessons from the book's teachings and forms lasting relationships with her teammates. With suspenseful game scenes and real-life lessons, this series is sure to capture heartstrings and trigger meaningful reflections about life, idealism, youth, and ambition.
Best Characters To Look Out For:
Kawashima, Minami
Miyata Yuuki
Asano Keiichirou
Kachi Makoto
Miyata Yasuyo
#2 Ace of Diamond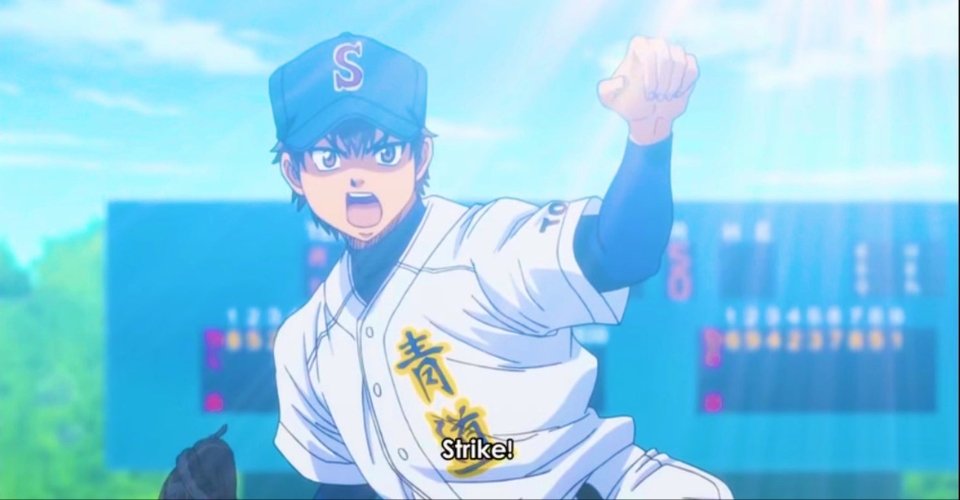 Japanese Title: Diamond No Ace
Number of Episodes: 178
Number of Seasons: 3
The Ace of Diamond anime follows ordinary high school student and pitcher Eijun Sawamura. He has the talent and drive to be an ace pitcher but lacks the tools to take his skills to the pro level.
After a series of running battles with a renowned prodigy shortstop, Sawamura is scouted by Seidou High School, one of the premier baseball schools in Japan. So begins Sawamura's journey for self-improvement and to prove that he has what it takes to become a professional baseball player.
With a great supporting cast at his side, he sets out on an exciting adventure full of hard work and dedication as he strives not just to triumph in games but also to win over his friends, who depend on him as their leader.
Best Characters To Look Out For:
Miyuki Kazuya
Sawamura Eijun
Kominato Haruichi
Furuya Satoru
#1 One Outs
Japanese Title: One Outs
Number of Episodes: 25
Number of Seasons: 1
One Outs is a psychological sports anime series that follows the story of Toua Tokuchi, a contract-based baseball pitcher who uses ingenious psychological tactics to outwit batters.
He works for the Lycaons, a lowly team that has been given up on by everyone. His unorthodox style of playing and his intellect subvert the standards of professional sports to excellent effect.
Through his methods and immense skill, he ignites passion in those around him and pushes them to their limits by challenging them intellectually. Utilizing industry professionals as character designs, One Outs is renowned for its realistic portrayal of baseball and for using conventional tropes within the sports genre anime.
It also further explores ethical debates about fair play and morality in modern-day sports through its attention-grabbing plot line, which features numerous twists and turns of fate.
Best Characters To Look Out For:
Tokuchi Toua
Ideguchi Satoshi
Kojima Hiromichi
Takami Itsuki
These are the best baseball anime you shouldn't miss, but there are some more anime you should check out.
Honourable Mentions
Kyojin no Hoshi
Samurai Giants
Slow Step
Why do you like baseball anime? And what is the next baseball anime you're gonna watch?
Also, make sure to visit averagebeing.com for more amazing and unique anime-related content.