We've been hit with one of MCU's most stunning trailers – Black Panther: Wakanda Forever T2. The visuals look breathtaking, the character portrayal is impeccable, and the action sequences look spectacular. It is hard to see how this movie could go wrong. There is heart and art in every single scene.
While it looks aesthetically brilliant, many breadcrumbs have left comic fans swooning. Marvel has managed to set new standards with every move they have made, and with this trailer, the pedestal is pretty darn high. So high that you might just need a suit of armor to get up there.
Wakanda Forever is set after the events of Endgame, though it is not clear where exactly it lies on the timeline. What has been made obvious is that Wakanda has lost its King.
Since the passing of Chadwick Boseman, Marvel has made Wakanda Forever a monument to his legacy. In the trailer, we are shown a nation mourning its King. Shuri and her mother are stricken by grief, and the future of their nation is in the balance.
While they try to move through their sadness, a new threat arrives – Namor. This mutant, King of the sea, seemingly aims to take over the surface world and the people of Wakanda are the only ones who stand in his way. Namor looks as close to the comic book version as possible, and Tenoch Huerta appears to be doing an outstanding job in his role.
Black Panther: Wakanda Forever's Tenoch Huerta Says, "Namor Isn't A Villain"

Fans Also Read
A key moment in the trailer is when we finally get to the new Black Panther suit, which by the way, looks spot on. All of these things are good enough reasons to rush to the theater when the movie comes on November 11th. However, there is one more.
Iron Man & Ironheart Parallels
We finally get to see Iron Heart. For those who are not familiar with the character, here is a small brief. Riri Williams is a child Super-Genius who goes to MIT at the age of 13 and builds her prototype version of an Ironman suit, reverse engineered from the Mark 41 Ironman suit.
During the events of the Second Civil War, Ironman is left in a coma and fills in as Ironheart. In Wakanda forever, we finally get a glimpse of Riri Williams, and she is everything we could have imagined. Her backstory may not be the same as the comics, but Marvel has a reputation for retrofitting characters according to their narrative. No one is complaining. Dominique Thorne's portrayal of the character takes us back.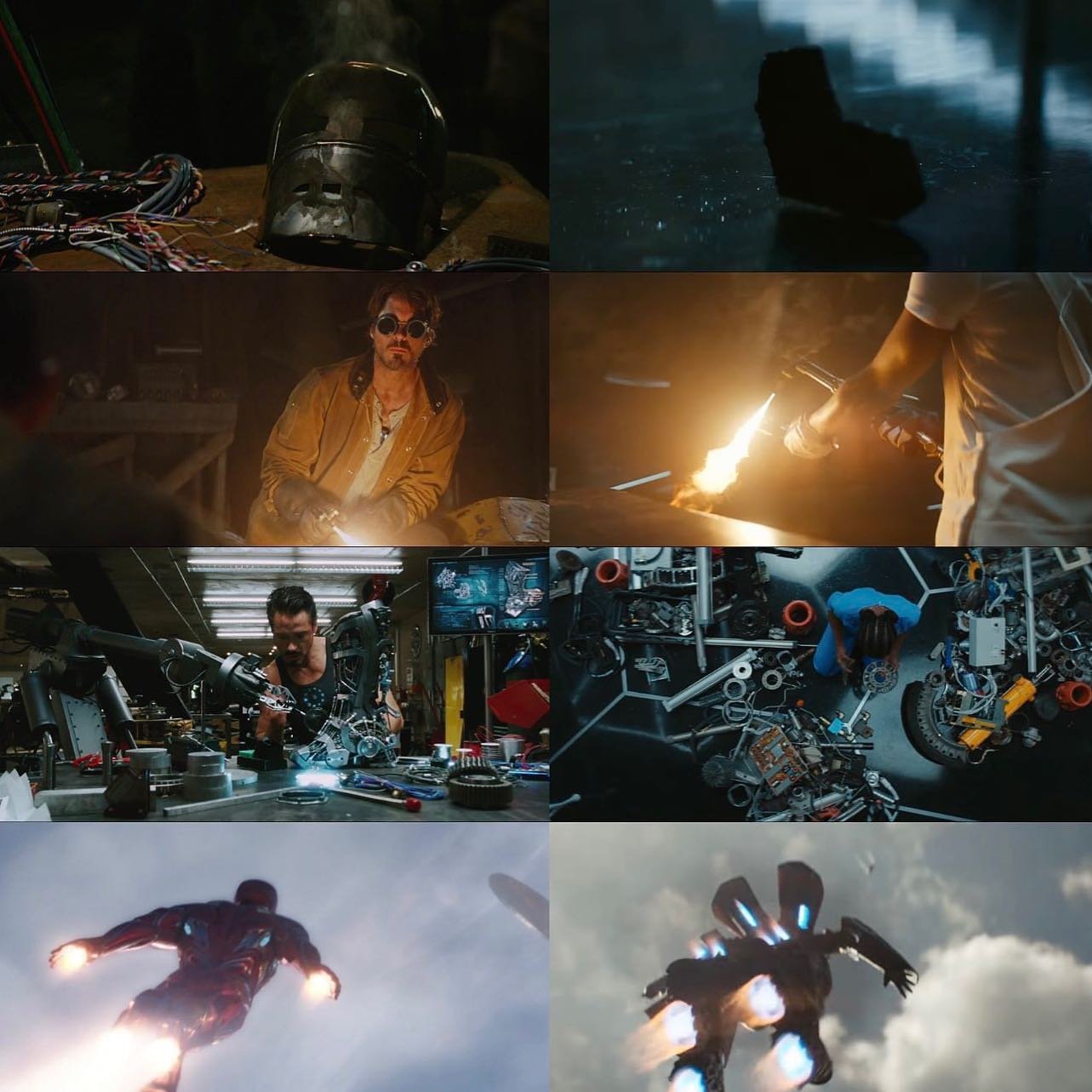 Still, images from the trailer show Riri Williams in similar shots to Tony Stark in Ironman one. A shot of Riri building her armor, surrounding herself with tech identical to Tony's, an image of her iron heart symbol, what seems to be her first flight, and even the helmet interface.
It seems like everywhere you look, there is a nod to Tony Stark and Riri Williams seems to fit in just right. Ironheart is not to be seen as a replacement for the one who started this all but rather a necessary factor in the MCU.
What was most attractive about Ironman was that he was human. Someone who used his intellect to create something that could match up to Gods and aliens. His humanity and its follies were the best part, and as of late, every other Marvel character is powered and not very reliable. This is the most important parallel between Ironheart and Ironman. Their mortality. The fact that they both dared to create something of such genius simply because they wanted to protect the world. It should surprise no one when Riri becomes one of the best characters in the MCU.
After being introduced in Wakanda Forever, Ironheart is also slated to get her TV series on Disney+, set to be released in the fall of 2023. While this was the plan until now, there are talks of a few changes. Werewolf by Night, which releases on October 7th, 2022, is said to have changed the MCU's mind about certain projects.
The rumors are that the top brass is looking at making more TV Specials instead of doing full-blown TV shows. This is still not confirmed, and we do not know what will happen. However, we do know that while this is the first we will see Ironheart, it will not be the last.
Black Panther: Wakanda Forever is out on November 11th, 2022.
Well, What do you think of the new Black Panther 2 trailer, Especially the shots from Ironheart?