With the release of Spider-Man: No Way Home, Fans all around the globe are excited but a YouTuber's fan-made video edit was played before the movie in theatres.
Marvel's third Spider-Man installment is on track to be the biggest pandemic hit in 2021, Meanwhile, something huge is happening in India.
If you're into supporting a fellow geek who rose from nothing to being one of the top video editors on YouTube then keep reading as we uncover many aspects of his YouTube journey.
AK Editx Fan Edit In Spider-man: No Way Home Theatre
With a massive fan following for comic book movies growing in India, On 16th December 2021, Casino Theatre Aluva, Ernakulam, Kerala, India screened "Spider-Verse || Home (ft. Vince Staples)" fan edit from AK Editx's YouTube channel before premiering Marvel's Spider-Man: No Way Home to the audience.
When we questioned about how the theatre got to air his video in the first place, AK Editx replied, "Marvel fans from Ernakulam, Kerala requested the theatre authorities to screen his Spider-verse video before playing Marvel's Spider-Man sequel."
Here's The Video Recorded By Fans
This may be the first time ever that a fan edit was played before a major film premiere.
Watch The Original Edit From AK Editx's Channel Below
The video not only complements the movie but also brings out other possibilities into the MCU.
Just imagine the sheer bliss you get after watching this amazing fan edit right before Spider-Man: No Way Home on the big screen.
From the perfect transitions to the storytelling this is everything a spidey fan needs.
Averagebeing.com interviewed Anit Kumar as the content creator revealed his thoughts on the recent success.
Can Spider-Man Lift Thor's Hammer? (21 Burning Questions Answered)

You Might Be Interested In
Who Is AK Editx?
AK Editx aka Anit Kumar is a content creator on YouTube who does incredible video edits on Marvel, DC, and other franchises.
Apart from content creation on YouTube, and Instagram, Anit is also a professional advocate and a mobile photographer in New Delhi, India.
AK Editx YouTube Journey In His Own Words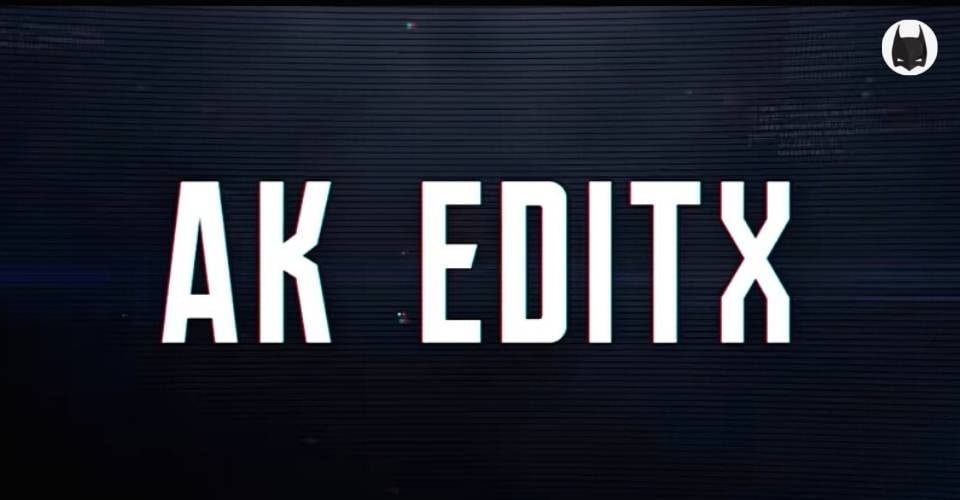 Anit Kumar first started his YouTube channel, AK Editx in January 2015.
When averagebeing.com asked why he thought of starting a YouTube channel, AK Editx said, "Even before I started YouTube, I and my younger brother always had a thing for editing. The reason I got into YouTube is to express my feelings through videos", He added, "It's a blank canvas for me and I had to paint it with my own emotions."
For years, He hadn't seen any major growth in views or subscribers but Anit didn't give up on his dream.
Now with total views of over 71,127,740 and counting, AK Editx is one of the biggest editing channels on YouTube.
How Did AK Editx Feel When His Video Was Played In Spider-Man: No Way Home Premiere?
Later, averagebeing.com asked how Anit Kumar felt about his recent success.
Anit said, "I was awestruck and it was indescribable. For the first time ever, My hard work and dedication seem to be paying off. After watching it like a 1000 times, I ran into my family and the look they had on their faces made my day."
He also mentioned a special thanks to all the Ernakulam fan unit for making this possible.
When asked to speak a few words about other creators on YouTube who are just starting out or haven't seen any success, Anit Kumar said, "No creator is a small one. Whatever you're doing out there, do not ever give up", He added, "Never compare yourself with anyone else, In the end, If you put in consistent efforts and do your best it always works out."
He also said that most people run after money but they should rather aim for creating good content which keeps them motivated to make it big.
Finally, averagebeing.com questioned AK Editx about his future goals to which the content creator replied, "I want to become the best fan-made video editor and connect with lots of amazing creators in the world."
This isn't just a normal thing to write it off because content creators like him work day in day out to make mind-blowing fan edits.
With issues like copyrights on YouTube, The hard work they put in is never really rewarded.
Times like these prove exactly why you need to keep pushing even when you got your back against the wall.
AK Editx's handles:
We heartfully congratulate Anit Kumar for the success and appreciate Marvel fans' from Ernakulam, Kerala for supporting a fellow geek.
Do you love fan edits, and more importantly, Have you ever seen anyone play a YouTuber's fan-made video edit before an actual movie, Let alone Marvel's Spider-Man: No Way Home?
Let us know it all on our Instagram post here.
For more amazing details on your favorite comic book characters and shows, Follow us on Instagram, Facebook, Pinterest, Telegram and don't forget to share the news with your friends and family.
Subscribe to our free newsletter and get the latest updates delivered to you with a 0% spam score.
Thank you, Yours averagebeing.