Hey there, my dear weebs! I hope you are doing well. We're weebs cause of our collective love for watching anime, right? But before or after watching anime, What is it that stirs up our emotions? The opening and ending themes. 
That's right! Today we'll discuss 15+ Most Popular Anime Opening/Ending Themes On Spotify.
Every anime in existence has its opening and ending themes, and they are all unique, not to mention these themes make an anime even more entertaining.
What exactly are anime opening and ending themes? Each episode begins with clips related to anime with a song playing in the background, and the same happens at the end. These songs are always different. Real people sing them. These opening and ending themes are unique, and many of them will make you dance, or they might make you sad if you look at their lyrics.
Spotify is one of the biggest Music streaming platforms, and all types of songs in different languages and genres are available there. Anime opening and ending themes are available too. Without wasting any time, let's get into this list of songs.
[toc]
#16 A Cruel Angel's Thesis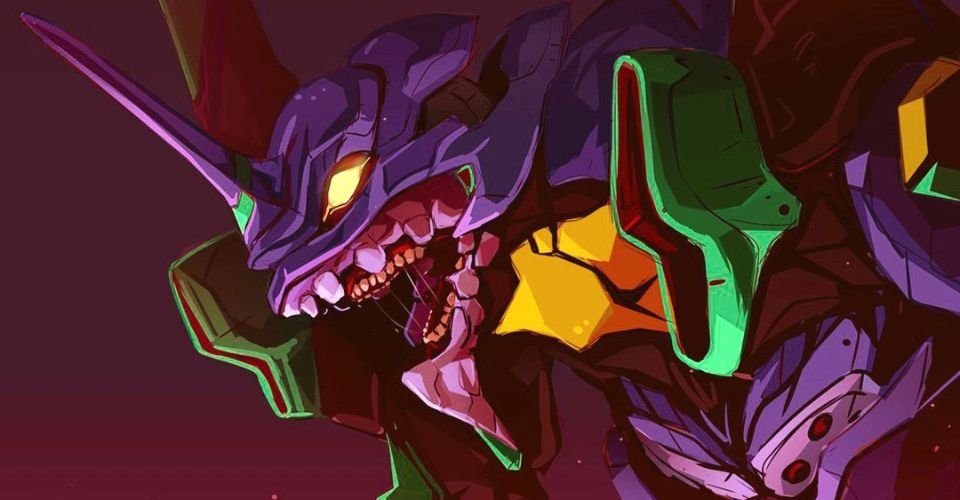 Type: Opening
Artist: Yoko Takahashi
Anime: Neon Genesis Evangelion
Play counts: 22,793,867
Neon Genesis Evangelion is, without a doubt, one of the craziest anime out there. This anime has a lot of emotions and a whole lot of action. It's a perfectly balanced anime. Talking about its opening, "A Cruel Angel's Thesis" it's a great song written by Neko Oikawa and sung by Yoko Takahashi.
This song has a significant meaning. It is about a mother who tells her child to be like an angel but doesn't ask him to be kind or merciful. This song is related to the anime because, in this show, our protagonist Shinji Ikari lost his mother, who he loved the most, and we know that this anime is about humans fighting against aliens known as Angels.
In this song, Angels are shown as evil even though they are someone who loves everyone and has excellent knowledge. This anime opening became popular in 1995, and people loved it.
#15 Comedy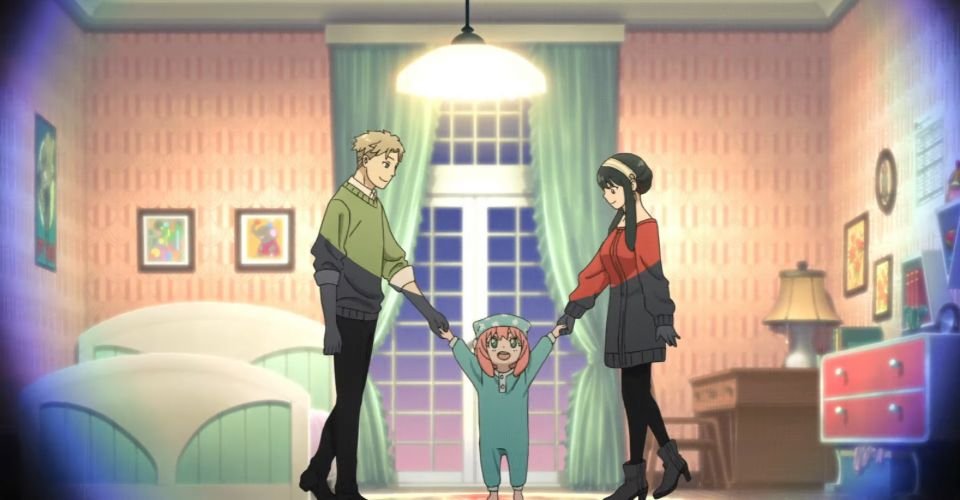 Type: Ending
Artist: Gen Hoshino
Anime: Spy X Family
Play counts: 39,225,045
There is no way that you don't know about Spy X Family. It is one of the best anime that finished its first season recently. Everyone loved this anime's fantastic storyline, and it has everything you ask for.
"Comedy" is the name of the ending song. Well, I think you already know why it's known as comedy. Spy X Family has a lot of comedy, which is why people enjoy it. The lyrics of this song show how ordinary people live and what it feels like living with your loved ones.
This song shows that living with your loved one turns every bad situation into a comedic problem. It means you'll be able to overcome anything easily. We know Yor and Loid are living together with Anya while keeping their identities hidden from each other, but when they are at home together, they care for each other, and everything is just funny and comedic.
Spy X Family: Gen Hoshino Reveals the Secret Behind 90-Second Ending Theme

Fans Also Read
#14 Akuma no Ko
Type: Ending
Artist: Higuchi Ai
Anime: Attack on Titan S4 part:2
Play counts: 43,519,463
Attack on Titan Season 4 Part 2 once again broke the internet. This anime is quite exhilarating, and its soundtracks from season 1 have been unique. Akuma no ko, which translates in English as Child of Evil, was the new ending for Part 2.
This song has a deep meaning. Some lines that have made people cry are, "This World is Cruel, But even so, I will still love you, Even if I sacrifice everything I will protect you" you can see all the emotions and not to mention while watching it with the actual ending video it hits harder.
We can see Eren in the end, but he finally gets freed, and simultaneously a bird in the video gets released from its cage. This shows how Eren may finally obtain freedom and how his long-suffering eventually end.
This song also describes the concept of war and freedom. At the very end, the final line says, "Behind Justice, Inside of Sacrifice, There is a child of Evil inside my Heart." This song can make you shed some tears.
#13 Departure
Type: Opening
Artist: Masatoshi Ono
Anime: HunterXHunter
Play counts: 50,869,054
Here is the first opening of HunterXHunter by Masatoshi Ono that came out in 2011. HunterXHunter is a fantastic anime to watch, and yes, it's confirmed that the manga will return with ten new chapters.
This news just excited all the anime/manga fans. Departure is the first OST, and just like its name, this song tells us that life is all about adventure, and you must get out of your comfort zone and move forward.
The earth is a giant planet. There is a lot to explore. All you need is a fire in your heart. One of its lines goes, "Don't give up till the very end; the most important thing is to keep going!" We all know how Gon started his adventure. He departed his homeland and went on a journey. The song is iconic, and HunterXHunter fans love this so much.
#12 Again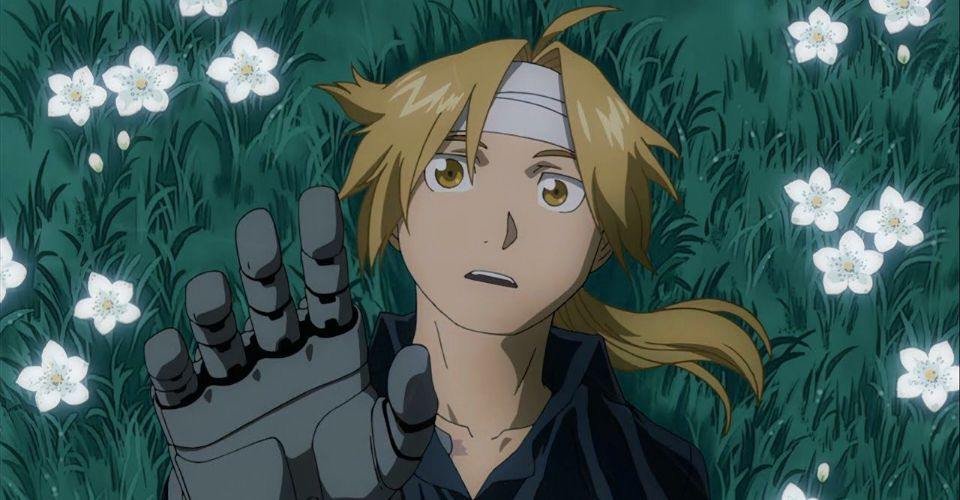 Type: Opening
Artist: Yui
Anime: Fullmetal Alchemist Brotherhood
Play counts: 61,153,945
Every anime lover has watched FMA at least once in their life. It's a masterpiece and one of the best anime of all time. Its first opening, AGAIN, sung by Yui, is a very depressing song. People vibe to it because of its vocals, but when you see the lyrics, you only realize how sad this song is.
This song talks about endless suffering and sadness that doesn't go away and comes again in a new way. The song is titled Again because everything you've been through will happen to you again, and there is no escaping the reality. One of its lines goes, "Sins don't end with tears; you must carry the pain forever."
It has a deep meaning, as you can already see. This song goes well with the anime FMA, which is also a depressing anime. We've seen two brothers do something they shouldn't have and how their life is turned upside down, and they both suffer for a long time.
#11 Inferno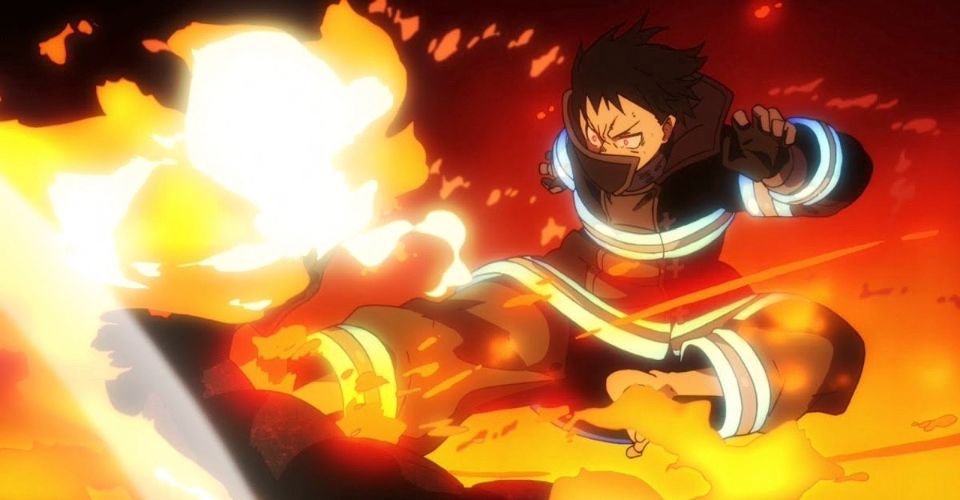 Type: Opening
Artist: Mrs. Green Apple
Anime: Fire Force
Play counts: 63,465,926
Fire Force is one underrated anime that deserves more public appreciation and popularity. Its manga finished in February 2022, and the final chapters of the manga shocked the whole world. Its opening title is "Inferno."
Do you know what inferno means? It means an uncontrollable fire, and this song describes the fire inside our hearts. When you look at its lyrics, you'll understand that this song tells us about what we do in our lives, and no matter what happens, we need to keep moving forward until the fire in our hearts finally despairs.
One of its lines goes, "The Flame is Lit, and it Guides Us" that flame is the Inferno present in our heart and will always guide us, and we have to follow it. Fire Force is an anime filled with a lot of fire. Yeah, like seriously, that's why it is known as FIRE FORCE. We can say that this song is just made for it. This is a catchy song, and you'll enjoy it for sure.
#10 Lost in Paradise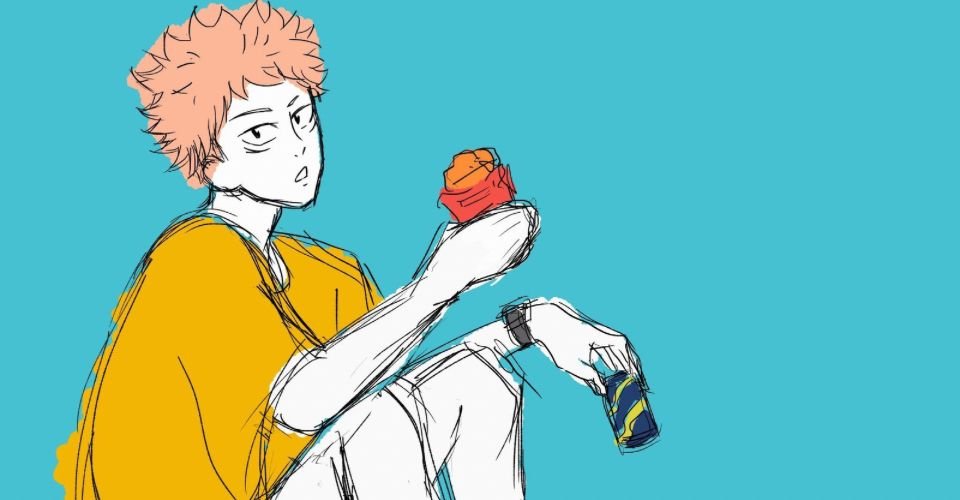 Type: Ending
Artist: Ali, featuring Aklo
Anime: Jujutsu Kaisen
Play counts: 72,590,313
We all love Jujutsu Kaisen right? I mean, how can you even hate this anime? It has everything: comedy, action, and great characters which were animated by none other than MAPPA. This anime is a complete package of entertainment.
Talking about its first ending song, Lost In Paradise by Ali and Featuring Aklo, it's a great song to vibe on. It's more like a mello-ish rap song that gives you a relaxed vibe, and you can dance to it. If you've seen the ending video of Jujutsu Kaisen, you know that characters like Yuji, Gojo, and others break loose their impressive B-boying skills.
I assure you that you'll also dance to this song once you hear it. This song talks a lot about LOVE. One of its lines goes, "I won't give it up, the fight in my life, Cause my life is living for love." It's a great song.
#9 The World
Type: Opening
Artist: Nightmare
Anime: Death Note
Play counts: 74,425,620
Death Note is, without a doubt, the best psychological thriller anime of all time. I can debate over this for an hour. Like its name says, 'THE WORLD,' this song tells you about the world's current situation, how everything is covered with darkness, people are slowly drowning in greed, and they are being selfish. There is nothing that can save this world.
"One day I will show you, The sky that shines with light," but this line represents that there is still hope. Light tries to correct this world, but his way is not right. At one point, he thinks he is a god.
We saw what happened at the end. "Why? Am I a broken Messiah? The 'end' that everyone has wished for" this line is for Light, no doubt about it. It's a great song and worth listening to.
#8 Hikaru Nara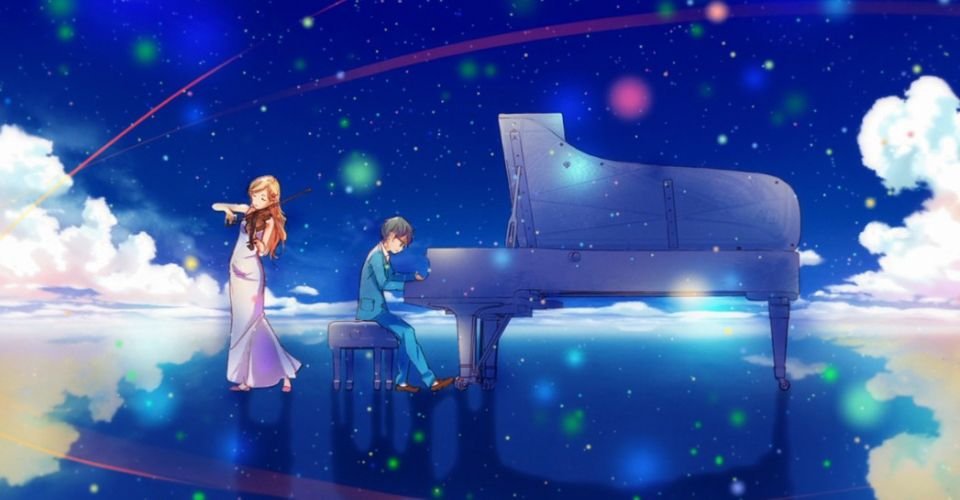 Type: Opening
Artist: Goose House
Anime: Your Lie in April
Play counts: 82,197,271
If you watched Your Lie in April, you have been through a lot of pain. I mean, this anime is straight-up emotional damage for anyone. Hikaru Nara's English translation If It Shines is the first OST of Your Lie in April, and to be honest, this song is so catchy, and anyone who listens to it just wants to dance to it sing it along.
This is a romantic song. When you see the lyrics, you'll realize how beautiful this song is and how much it relates to the anime. Remember Kaori? Yes, that girl who lied in April. Kaori loved Kousei, but she couldn't say this to him herself, so she wrote a letter.
They both changed each other's lives, and Kaori was the warm sunlight that made the darkness disappear from Kousei's life. Hikaru Nara is the love anthem that describes their love for each other. One of its lines goes like, "Your hand has been hurt, but don't ever let go again" this hurts even more when you know what exactly happened in the anime.
#7 Black Catcher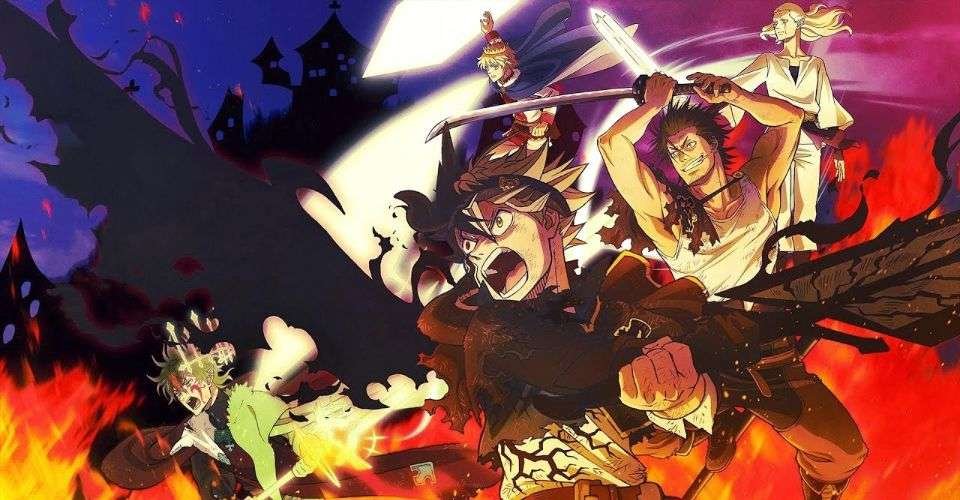 Type: Opening
Artist: Vickeblanka
Anime: Black Clover
Play counts: 129,477,948
We all are waiting for Black Clover to return, right? It is one of the best new generation anime and is worthy of the title NEW GENERATION BIG THREE. All of Black Clover's opening and endings are fire, not to mention the visuals are insane.
Black Catcher was the Third Opening, and the song is just fire. It is a must song in your playlist if you go to the gym or need motivation. This song is excellent, and it's not entirely in Japanese. It's mixed with English as well.
Black Catcher also gives the same vibe as the anime. That's because we know Asta and Yuno's struggle and how cruel the world was. Looking down on Peasants and criticism was almost everywhere. But still, Asta and Yuno never give up and are still trying hard to achieve their goal.
"Let's dye this world even if I can not grab this sword. I need to get strong; we can catch the game." This song is for Asta, and I know you agree with me.
#6 Shinzou Wo Sasageyo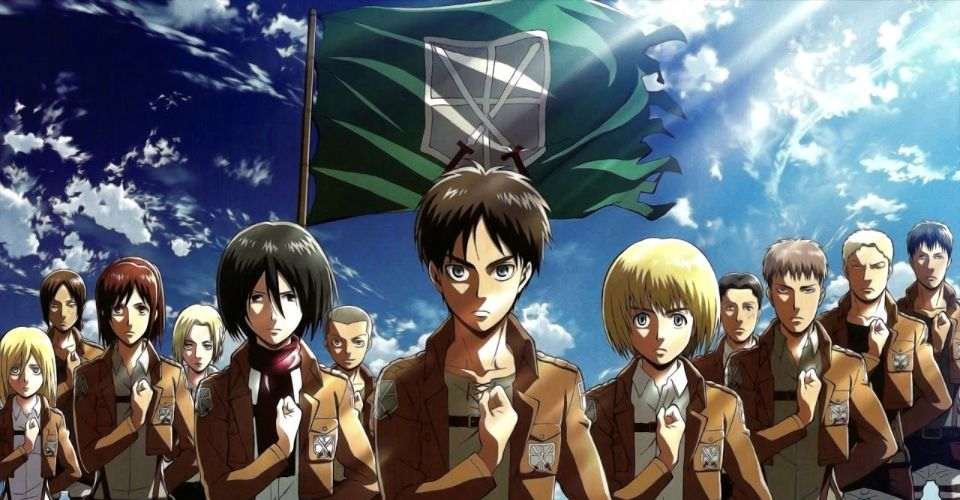 Type: Opening
Artist: Linked Horizon
Anime: Attack on Titan
Play counts: 130,165,818
SHINZO WO SASAGEYO – tells me a more robust line than this. I'll wait. The whole Attack on Titan started with this line. Even people said this line in their final moments. Shinzo Wo Sasageyo means Devote Your Heart.
These three words have a lot of meaning in them. When you say these words, no matter what happens, you won't run away from the battlefield, and even if it means sacrificing yourself, you won't hesitate.
Do you remember when Erwin used these words when he and others fought against Beast Titan? Dude, you have to agree that was the most powerful scene in all of anime history. When you look at the lyrics of this song, you'll realize how war affects a nation and its people.
This song also talks about fighting with the devil and the evil inside us. One of its lines goes, "What must wе do to surpass even the strength of devils? We've no desire to protect our lives or our souls." If you pay attention to this line, you'll see that Titans are referred to as Devils.
#5 Cry Baby
Type: Opening
Artist: Official Hige Dandyism
Anime: Tokyo Revengers
Play counts: 146,867,399
I'm sure you might've gone straight to read the manga after watching the first season of Tokyo Revengers. It is one of the best anime with jaw-dropping plot twists, not to mention the ending of season one shocked everyone.
It has one of the biggest cliffhangers, without a doubt. Its opening is called Cry Baby, and this theme goes perfectly with the anime. I mean, we know our MC as "cry baby Takimichi." This song shows suffering and how someone overcomes it, and you will start dancing to it at one point.
"With full of blue bruises all over my body, I repeated my tears over and over again." – it seems like we are talking about Takimichi in one of the lines from the song. This song goes so hard between 2:00 to 2:25, and those 25 seconds will take you in 10 dimensions, no doubt. You've missed a lot if you have not watched Tokyo Revengers or listened to its opening.
#4 Blue Bird
Type: Opening
Artist: Ikimonogakari
Anime: Naruto
Play counts: 160,584,372
If you have watched the Naruto series, then this is the OST you must've loved. Naruto is one of the best anime of all time, and this world will never forget Naruto no matter what. It's a long series with 700+ episodes, with many opening and ending themes, but Blue Bird is one of the most famous Naruto openings fans love.
One of its lines goes like "Spread your wings and take flight; you say if you could fly, you'd never come back down" this line hits even more complicated when you are going through hard times. This is a type of opening you never want to skip, and yes, you'll sing along even though you don't know Japanese.
Blue Bird describes the struggle and the bumps one can get over if they were a bird, and they'll spread their wings and fly in the endless sky, leaving all their suffering and pain behind. I know you remember how much Naruto Uzumaki suffered but yeah, in the end, he got everything.
#3 Unravel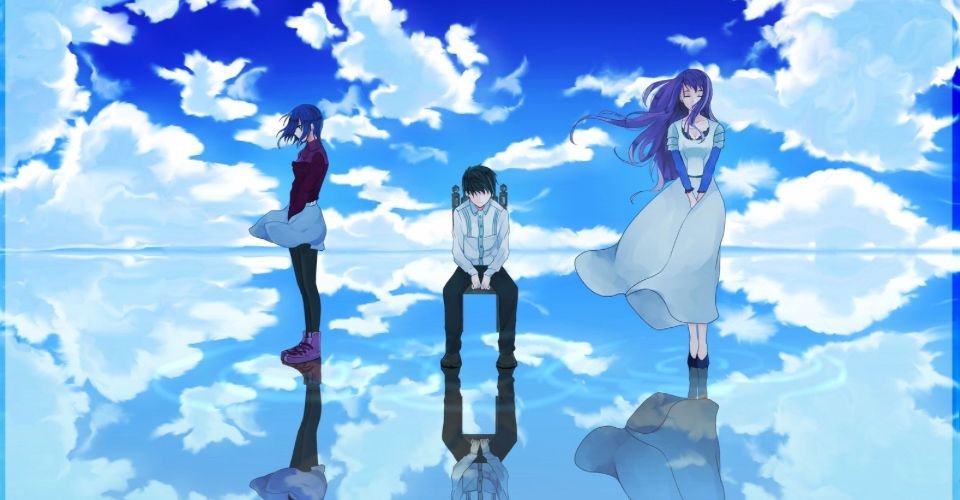 Type: Opening
Artist: Tk from Ling Tosite Sigure
Anime: Tokyo Ghoul
Play counts: 217,976,818
You just can't say that you've not heard this masterpiece. Unravel is one of the most popular anime openings of all time. You might think it's just a nice and catchy song, but this is one of the most heartbreaking anime openings you'll ever listen to.
Unravel already has a meaning. It means mystery or undoing something. And you can see that this is somewhat related to Tokyo Ghoul. Ken was a mystery in himself, and I swear, you will undoubtedly question your life when you read the lyrics.
In this song, it is mentioned how a person just lost himself, and now this world that is twisted and full of mysteries is making their life hell, and they just can't break through this cursed world. "I cannot run, I cannot hide, I cannot think, I cannot find, I cannot move, I cannot leave you! Unraveling the world" These lines are so deep. No matter what you do, there is no escape. There can't be any song that can replace Unravel as the OST of Tokyo Ghoul.
#2 Kaikai Kitan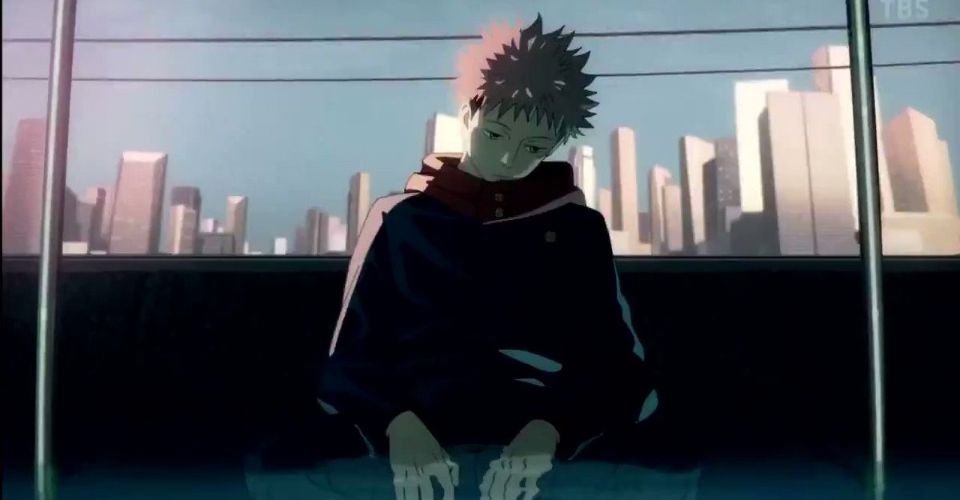 Type: Opening
Artist: Eve
Anime: Jujutsu Kaisen
Play counts: 244,734,584
We all agree that Jujutsu Kaisen has one of the dopest soundtracks. It's another song from this anime and is also a banger. The first song was the ending, but this Kaikai Kitan is the opening, and I can guarantee that you will vibe and dance to it when you listen to it. Ain't no doubt about that.
Even though it's such a catchy song, its lyrics are just on a different level. It has a significant meaning and is like a mirror reflecting the real world. This song describes how people are losing their humanity and becoming monsters.
The world is rotten. But at the same point, there is a bright sun behind those black clouds. There is Light that defeats darkness. From "Bluff, mental image, inhuman, ah it's like a monster" to "Exorcize the evening, exorcize the evening. Once the veil of darkness descends, that's our cue," this song changes. It's a song that should be on repeat.
#1 Gurenge
Type: Opening
Artist: Lisa
Anime: Demon Slayer
Play counts: 299,530,917
If you haven't watched Demon Slayer, you are missing out on a lot. Demon Slayer is an extraordinary anime with god-level animation, great characters, and a fantastic plot. This anime is the definition of perfection.
It talks about its first opening, " Gurenge," which means "Red Lotus," a song that can take you to the 12th dimension. That's right, not in the 6th but directly to the 12th dimension. This song is just perfect for Demon Slayer.
That's because, in this, Lisa talked about how a person can lose everything, but that person should protect what he has left without giving up. She tells us that you have to become strong not for yourself but for those you love.
"If I can become stronger for someonе, I'll be thankful to carry all the sadness." That's what Lisa said. We know how Tanjiro lost his family and his sister turned into a demon, but he never gave up. This song is just perfect. You should listen to this while you are in the gym. This will excite you for sure.
You might think this is the end, but you are wrong. That's because there are more anime openings and endings worth listening to, so if they are not on the list, they are still fire. Here are some honorable mentions.
Honorable Mentions
So, this is it for today. Now you know a few more of such fantastic anime opening and ending songs. I hope you enjoyed this article. To be honest, this was fun. Keep checking averagebeing.com for awesome anime content like this one, and I assure you, we'll never disappoint.