Nowadays, the superhero genre is the most trending one in every domain, and games are no exception. Everyone secretly dreams of becoming a superhero, and modern RPG games are an extension of that fantasy.
Whether your allegiance lies with Marvel or DC, Superhero games are best. Today, we will address not only Marvel and DC Comics' games but also the games from the other comic book heroes.
Once upon a time, there were plenty of superhero games on iOS, but now they are no longer available to download or play, but our list will not address those. Also, We added a section on what real players think of these games. So, make sure to have an eye on that.
So, here's our countdown of the top 15 superhero games for iOS users.
[toc]
#15 Lego® Marvel Superheroes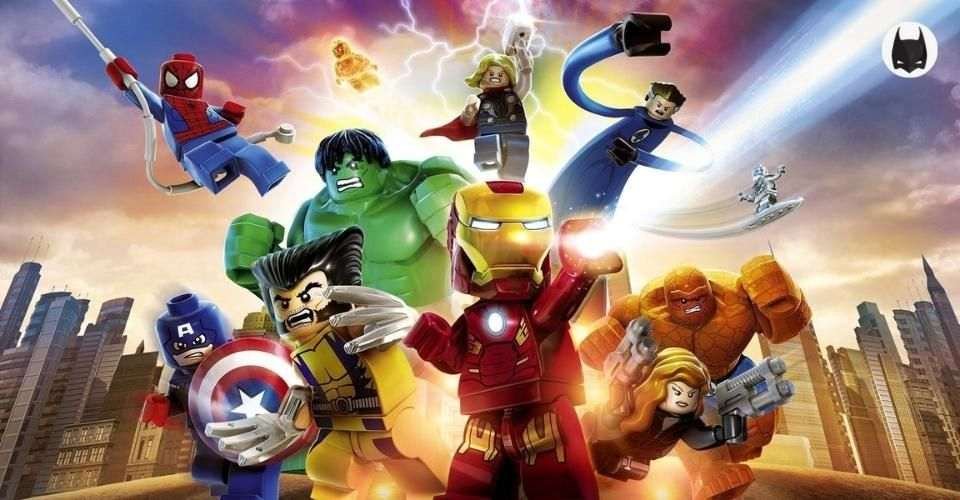 Developer: Warner Bros. Entertainment
Genre: Action, Platform
License: Paid ($4.99)
Size: 1.3 GB
Strangely, Warner Bros. Entertainment is the publisher of Lego Marvel Super Heroes, but it is a fun game. You can take control of different Marvel characters, namely Lego figures to stop the super villains capable of destroying the world.
You get several hours of content and cinematics in different fun game modes. The battles are hilarious and take up a lot of space on the phone's memory. On our list, this game provides offline gameplay as well.
What Do Fans Think:
Lego® Marvel Superheroes has received mixed reviews. But most praised the game's level system and the variety of characters. For iOS users, This game is much cheaper than other Lego games.
#14 Batman – The Telltale Series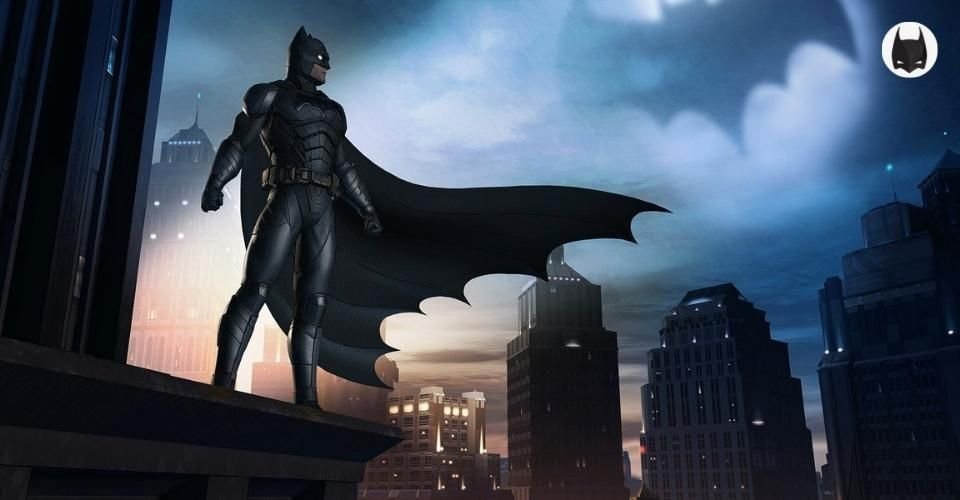 Developer: LCG Entertainment, Inc
Genre: Action, Adventure
License: Free (Offers in-app purchases)
Size: 877.5 MB
Batman: The Telltale Series is a 2016 point-and-click video game from Telltale Games. This game is solely for hardcore Batman fans.
The game's plot is based on Batman's adventures in a unique and original story. The story continues with its sequel, Batman: The Enemy Within of 2017.
LCG Entertainment re-released both episodic games in the App Store in 2019.
The game's mechanics allow the player to control Bruce Wayne and his alter-ego, Batman. Thus, your detective skills will be tested to solve several mysterious crimes. A player's choice will shape the story and its protagonist. The plot of the first season of the Caped Crusader's graphic adventure has five episodes, and only the first episode is free to play.
What Do Fans Think:
Players have all praised the engaging thriller story of the Dark Knight, and the decision-making aspect of this game makes it an actual iOS game for Batman fans.
#13 Ninja Turtles: Legends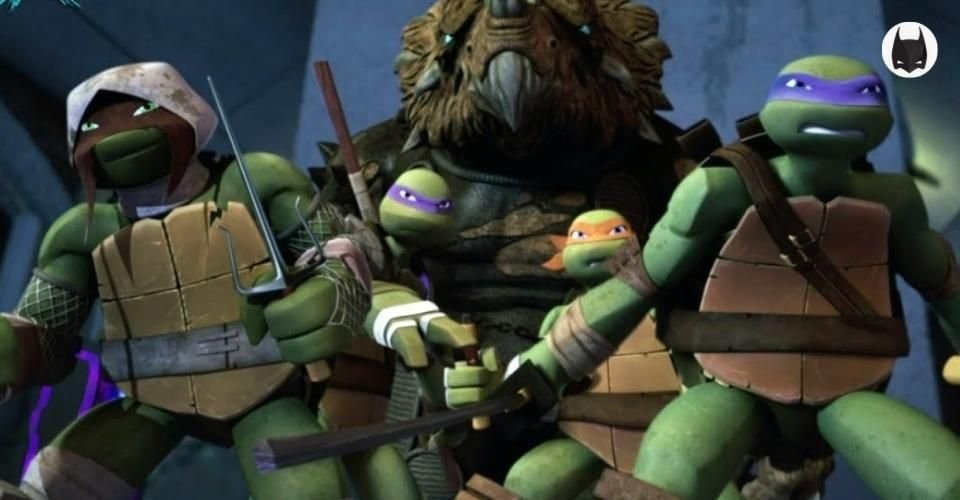 Developer: Ludia
Genre: RPG, Action, Adventure
License: Free (Offers in-app purchases)
Size: 578.2 MB
Teenage Mutant Ninja Turtles Legends is an online RPG game first released in 2016 on iOS devices based on the TMNT Comics.
The events occur in the same universe as the TMNT 2012 TV series. The story mode is divided into seven chapters as Leonardo tries his best to find his other turtle brothers after an accidental separation. The plot focuses solely on Leo as he meets many characters and teams up with them.
Also, there is a Tournament Mode where a player-versus-player battle takes place. The game features 5-vs-5 battles against your favorite TMNT characters and features 70 stages to compete with over 30 characters available to recruit.
What Do Fans Think:
Though the massive number of characters in the TMNT universe makes this game fun, most gamers criticize the customer service and the game's system.
If you are a fan of the TMNT, give it a try.
#12 Injustice: Gods Among Us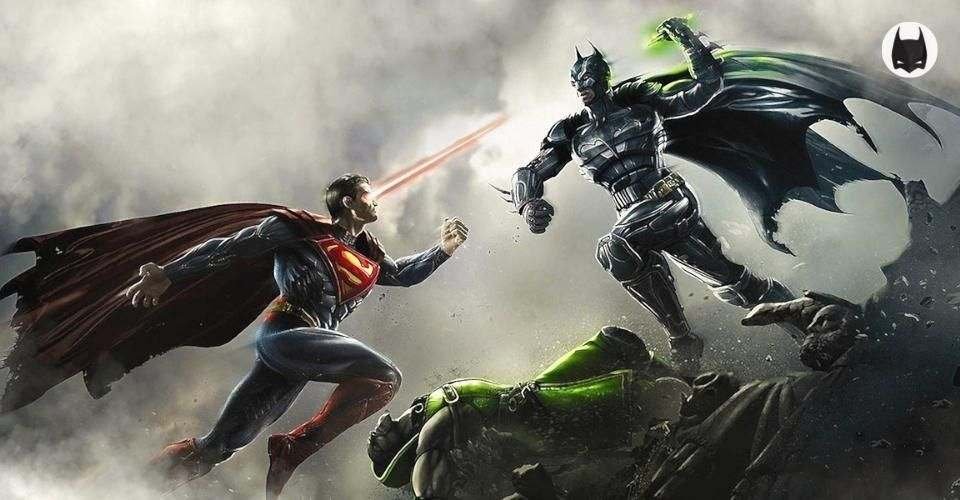 Developer: Warner Bros. Interactive Entertainment
Genre: Action, Fighting, Card Game
License: Free (Offers in-app purchases)
Size: 2.1 GB
There is a famous saying, 'the old is gold,' and Injustice Gods Among Us is a true example. If you are wondering, This game won the title of "Best Fighting Game" in 2013.
NetherRealm Studios, in collaboration with the writers from DC Comics, wrote the plot of Injustice: Gods Among Us.
Set in a parallel universe of the DC's Multiverse, the game's story involves Superman becoming evil after Lois Lane's death at his hands. And as some of you may already know, Joker is the one who tricks The Man of Steel into killing his wife.
This broken version of Superman wants to establish a new world order, and our Caped Crusader opposes his former colleague. Dark Knight, with the help of Cyborg, summons the counterparts of Justice League members from another universe to end the dictatorship rule of Superman.
In this fighting game, a player can challenge his enemies in 3-on-3 action combat. You can collect characters' cards and build a roster of DC's best superheroes and supervillains. You can participate in these tournaments by using special moves and powers and equipping upgraded gear. There is a chance of winning great rewards if your team can survive.
What Do Fans Think:
During the first few years of its release, no superhero game could compete against it. As the game gets older, some characters are not acquirable anymore, and a few fans complain about the challenges for being too long to complete, but still, this is an excellent superhero game to play.
#11 MARVEL Puzzle Quest: Hero RPG
Developer: D3Publisher of America, Inc
Genre: Puzzle, RPG, Casual Game, Multiplayer
License: Free (Offers in-app purchases)
Size: 180.5 MB
A puzzle game with the superhero genre is a deadly combination, and Marvel has addressed those feelings by creating Marvel Puzzle Quest: Hero RPG. This game also has RPG elements which make this puzzle-based superhero game different from others.
Marvel Puzzle Quest has two battle modes: story mode and multiplayer mode. There are a lot of Marvel Comics characters. As you collect more characters, you can unlock more team compositions and their skill selections. There are different tiers to rank the characters, from the weakest one star to the strongest five stars.
The story focuses on Norman Osborn, and the players are given five missions to stop him. The Dark Reign comic book storyline heavily inspires this game's plot. On the whole, This puzzle game has 264 unlockable and playable characters, with new ones added in each update.
What Do Fans Think:
The game has received positive responses as F2P players can play the game without purchasing any package. The updates and the continuous increase in the roaster of more superheroes keep the fans away from boredom, and the superheroes make a boring puzzle game more fun.
#10 Teen Titans Go! Figure
Developer: Turner Broadcasting System, Inc
Genre: RPG, Action, Multiplayer
License: Paid ($3.99)
Size: 1.4 GB
Teen Titans Go Figure! is the sequel to Teen Titans Go. DC fans can find all the superheroes here and then fight against each other. The characters look funny and adorable as well.
This game has two primary modes – Duel Gameplay and Open World Gameplay. It has over 100 characters, but some of them are non-playable. By forming your three-hero team, you can challenge any player for battle online.
Players will have to collect DC heroes like Batman and Superman. They can also add members of Teen Titans like Robin, Raven, and other superheroes to save multiple cities from DC Comics.
What Do Fans Think:
The game is better than its previous version, with bigger maps and more DC characters. The player level-up system has significantly improved, making it more engaging.
#9 ONE PUNCH MAN: The Strongest
Developer: FingerFun (H.K.) Limited
Genre: RPG, Card Games, Action
License: Free (Offers in-app purchases)
Size: 2.7 GB
The strongest anime superhero, One Punch Man, also has his own game on the iOS platform. The first few episodes of the anime surprised the world with their satirical elements, but since then, Saitama has had a massive fan base.
The plot is almost similar to anime. Powerful and bizarre Monsters threaten Saitama's city in his fictional dystopian world. Under the guidance of Saitama, gamers can obtain other fantastic characters from the anime and engage in 3 vs. 3 or 6 vs. 6 battles.
One-Punch Man: The Strongest is the first officially authorized One Punch Man game with millions of downloads.
What Do Fans Think:
This game is perfect for anime lovers, but the players couldn't make significant progress without spending real money. This game is fun, but the lack of control over Saitama may disappoint a few players.
#8 Mortal Kombat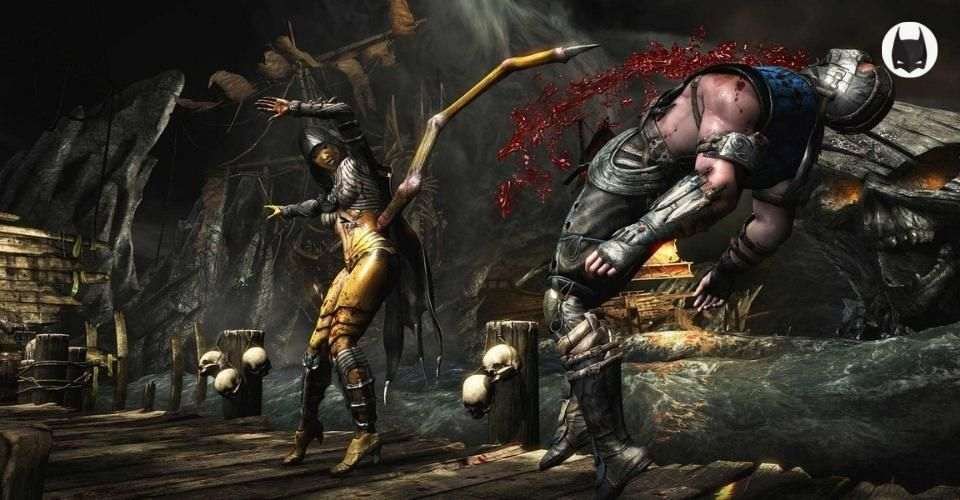 Developer: Warner Bros. Entertainment
Genre: Action, Fighting, Card Game
License: Free (Offers in-app purchases)
Size: 1.5 GB
Mortal Kombat is famous for its brutality, and so is its mobile game. The game was released under the name Mortal Kombat X in 2015, but the 'X' was deducted from its title in 2019.
The game's mechanics allow players to assemble fighters in a 3v3 combat mode. You can upgrade your characters by gaining experience and improving their special attacks with the acquired artifacts.
The game has different battle modes, but among those, Survivor mode is the most famous, where gamers fight a series of matches. You can build your team by acquiring your favorite characters from the game's collection of over 130 playable Mortal Kombat characters.
Technically, This isn't a superhero game, but Warner Bros. owns the license, and we've already seen a few crossovers as Mortal Kombat and DC exist in the same universe.
What Do Fans Think:
This game is for those old-school Mortal Kombat arcade game lovers. The game has smooth mechanics, high graphics quality, and many brutal fatalities.
#7 TRANSFORMERS: Forged to Fight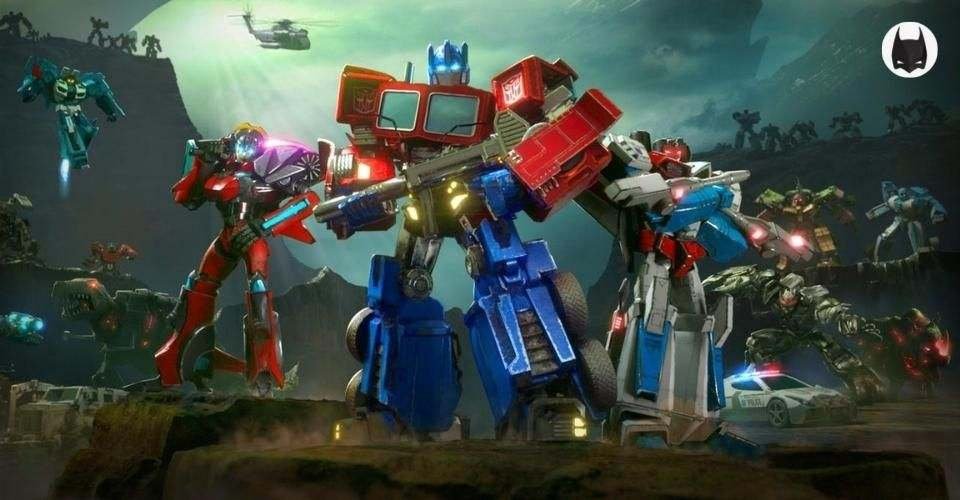 Developer: Kabam Games, Inc
Genre: RPG
License: Free (Offers in-app purchases)
Size: 276.9 MB
TRANSFORMERS: Forged to Fight is bliss for Transformers series fans as over 60 bots are featured in this game.
This game brings a great storyline with high-quality gameplay. You will have to join forces with your favorite Autobots like Optimus Prime, Bumblebee, Grimlock, and many others to save the collision of the Transformer universes.
Other than the main storyline, you can ally with your friends and take on any other opponent globally. But you will have to continue ranking up your team to stand a chance to win epic loots.
The three primary game modes are solo mode, versus mode, and alliance mode, and all these three make this RPG game more addictive to play.
What Do Fans Think:
No other Transformers game comes close to this one for iOS users. Yes, some issues exist as characters are hard to obtain, and the game has become less progressive, but we can't say no to our favorite Autobots.
#6 Power Rangers: Legacy Wars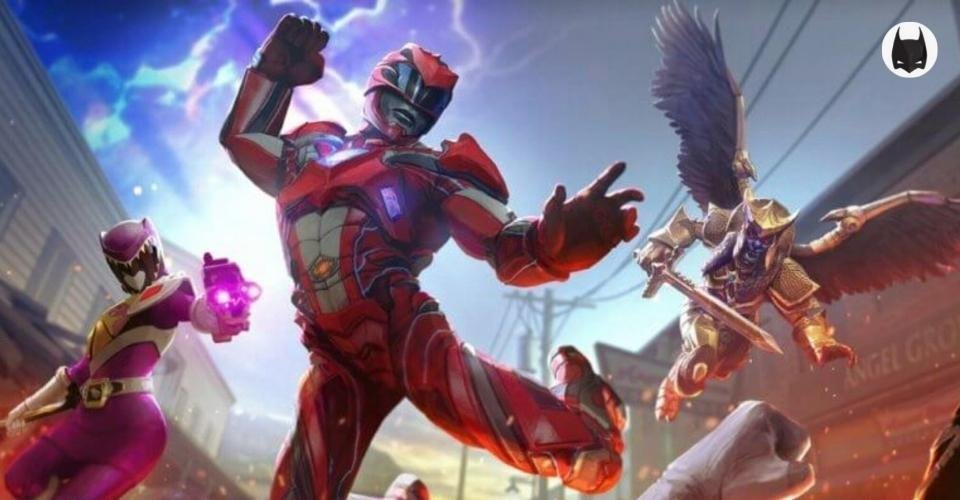 Developer: nWay
Genre: RPG, Single Player, Multiplayer, Action
License: Free (Offers in-app purchases)
Size: 196.2 MB
Kids from the 90s era get nostalgic whenever they hear those words of "Go, go Power Rangers!"
The plot of this game is related to the 2017 Power Rangers film, as both events take place in the same universe. The primary antagonist of this game, Rita Repulsa, infects the Morphin Grid with a virus, which aids her in getting control over all known Rangers from different generations.
Now, the players need to form their team of Power Rangers and villains from different universes. The developers have also introduced Megazord battles to make it more Power Rangers-like.
The 3D character models, stunning visuals, and animations of the game make us relive those old moments. You can easily defeat the other players with exemplary character combinations and perfect build.
What Do Fans Think:
Legacy Wars is for die-hard Power Rangers fans and requires a vast knowledge of the game as the lack of awareness may lead to a lousy team build-up. The game is excellent, but a new team can cause a bad game experience.
#5 MARVEL Strike Force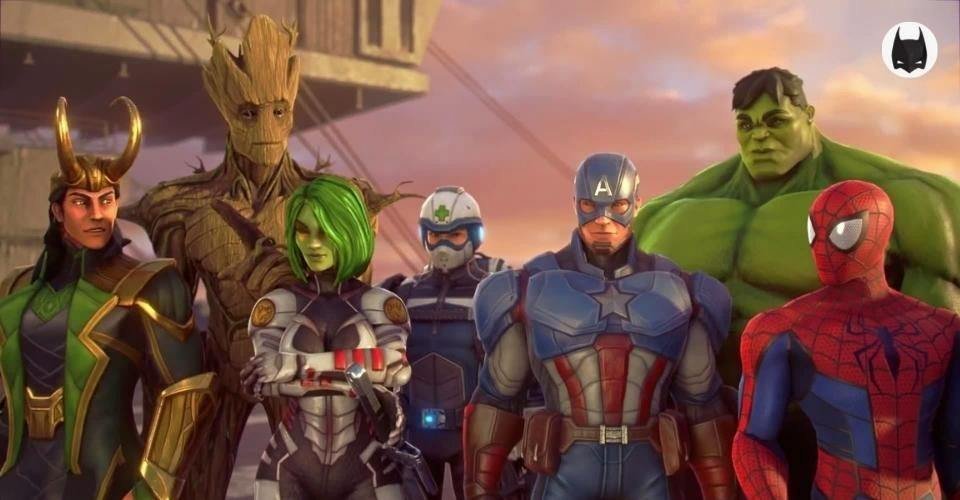 Developer: Scopely, Inc
Genre: RPG, Action
License: Free (Offers in-app purchases)
Size: 284.5 MB
MARVEL Strike Force is a squad-based role-play game that allows gamers to collect characters from Marvel Comics via gameplay.
Now the game's plot suggests that Ultimus and his evil forces capture the Earth, and STRIKE agents gather all the heroes and villains to fight against these evil forces. But other than this, some sub-plots are related to the MCU.
You need to level up your roster by gaining experience. Battles are divided into parts with a team of five men. Players can also join alliances to access more content. Beyond these epic battles, the game's graphics are excellent too. The game has been available for free on iOS devices since 2018.
What Do Fans Love:
MARVEL Strike Force is famous for continuously adding new Marvel characters and generated $150 million in its first year. The game is quite similar to DC Legends, and the battle system has a lot of similar things.
#4 DC Legends: Fight Superheroes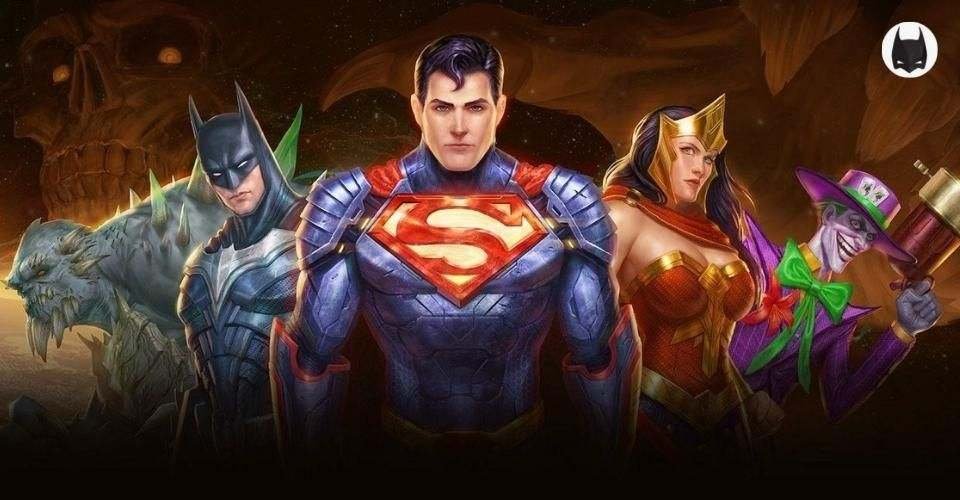 Developer: Warner Bros. Games
Genre: RPG, Strategy, Action
License: Free (Offers in-app purchases)
Size: 246.5 MB
DC's second-best 3D RPG game, DC Legends: Fight Superheroes, has a massive list of superheroes and supervillains from the comics. And there are over 130 characters to choose from, to be precise.
This epic 4 vs. 4 combat game allows the gamers to explore different skills and abilities of the characters and also changes the characters' appearances with the level-ups.
You can recruit members from the Justice League, Justice League Dark, and Justice Society of America. It also lets you join hands with some powerful supervillains from the comics. The game gives us monthly updates and introduces new characters.
You need to collect as much as possible because this is a strategic game, and many thoroughly ranked characters help you win big tournaments.
What Do Fans Love:
This game is a compilation of all the DC superheroes, and the players can collect them all. Every superhero has more than one avatar in this game and can engage in epic battles. But a few said that the game's server has issues regarding the player's saving the game's progression.
#3 Injustice 2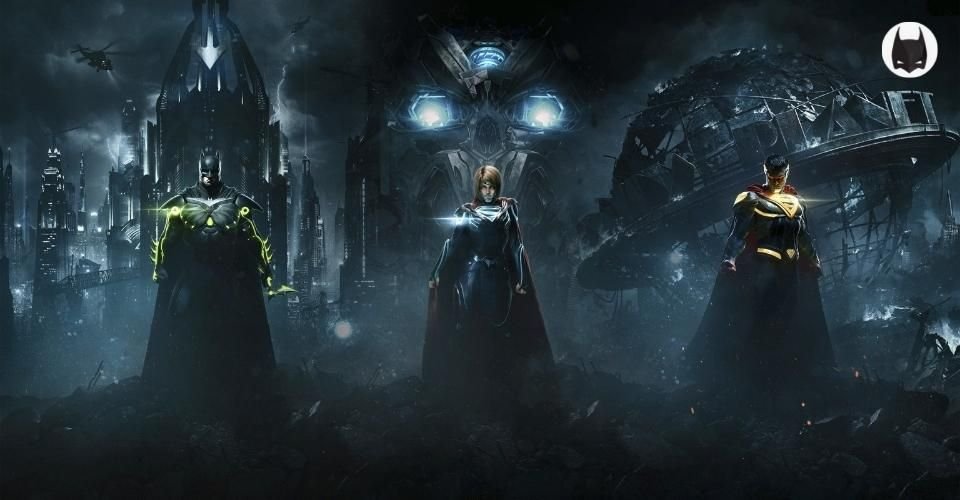 Developer: Warner Bros. Entertainment
Genre: RPG, Multiple Endings, Action
License: Free (Offers in-app purchases)
Size: 1.9 GB
The third rank on our list is DC's most popular mobile game, Injustice 2. But the basic gameplay has remained similar to its predecessor, Injustice: Gods Among Us, with the introduction of a new feature: Gear System, which benefits the gamers by improving their characters. Even though the game was released in 2017, it is still on the list of the best 100 RPG games.
This 3D fighting game has a lot of DC characters to choose from, including supervillains like Joker, Harley Quinn, and many others. Now the game's story starts where its prequel ended as Batman and his remaining allies struggle to maintain societal order after the fall of Superman's Regime.
The arrival of Superman's old foe, Brainiac, forces Batman to free the imprisoned evil Superman to deal with these threats. To continue the story mode, you must play the Campaign mode.
Now, the most fantastic feature of this game is that the game is choice-based. Every character has a unique ending, and the main story ends with two different conclusions based on the player's choices.
The three other modes are challenges, operations, and the arena. The arena is where an online player-versus-player mode allows you to challenge other gamers, and by earning rewards, you can purchase outfits to strengthen your roster.
What Do Fans Love:
The game is entirely choice-based and gives freedom to the players. They can reach different conclusions based on their choices. The game also has vast content besides the campaign and the story mode.
#2 Marvel Contest of Champions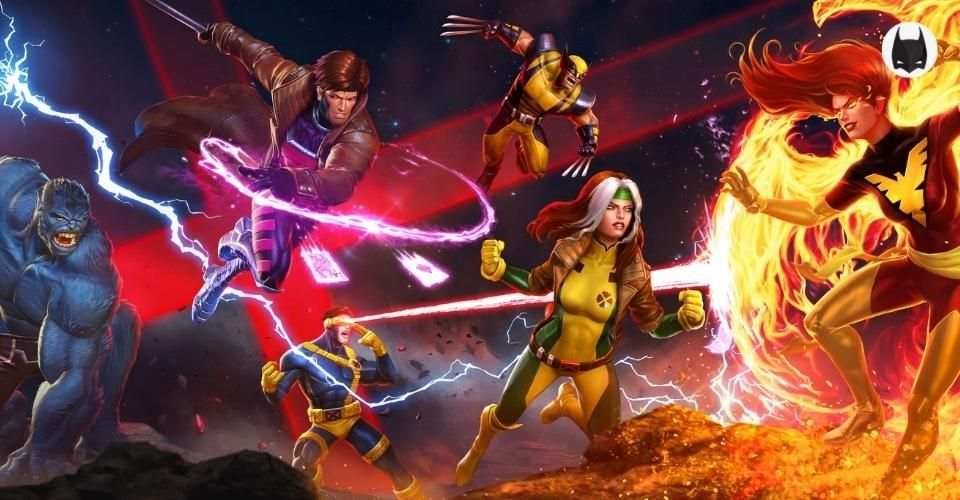 Developer: Kabam
Genre: Card battler, Fighting, Multiplayer
License: Free (Offers in-app purchases)
Size: 1.6 GB
Released in 2014, Marvel Contest of Champions is one of Marvel's first fighting video games. The game gives a vibe of old-school arcade games with modern mechanics.
The graphics are excellent and feature over 200 playable Marvel characters, including those from the Marvel Cinematic Universe. You can also purchase crystals to rank your characters up via real money. It is most exhilarating when our favorite heroes perform their super moves and defeat opponents with one blow.
The plot is heavily inspired by the limited Marvel comic series Contest of Champions, as Thanos and Kang want to destroy the Marvel Universe, and you'll have to build a balanced team to stop this threat.
What Do Fans Love:
Many Marvel characters will go against a 1-on-1 fight with a 3-man team, and fans love these games. The controls are easy, and if you love old-school things, you must try this.
#1 Marvel Future Fight
Developer: Netmarble
Genre: RPG, Online Battle
License: Free (Offers in-app purchases)
Size: 292 MB
Marvel's biggest RPG game is Marvel Future Fight. Here you can recruit a 3-fictional characters team and engage them in battle in different game modes.
Marvel Future Fight has massive numbers of characters. You can recruit members from X-Men, Avengers, Inhumans, Young Avengers, Guardians of the Galaxy, and even from villainous groups like Dark Avengers and Sinister Six. The funny thing is that you can buy uniforms and make them more powerful.
You can rank up and build your dream team to fight against other players. There is also another game mode called the alliance war, where your teamups can be victorious to win significant rewards.
This game has many storylines and another story mode named Legendary Battle. In Legendary Battle, you can play the moments from the Marvel Cinematic Universe, which is super cool. Add to that, Netmarble provides almost two monthly updates.
What Do Fans Love:
Marvel Future Fight has massive positive reviews, and the game has recently introduced a Tier-4 rank-up system. The continuous update has kept the game progressive. But, with the introduction of more premium characters, F2P players have become more dissatisfied with this game.
Honorable Mentions
One-Punch Man: Road to Hero 2.0
VRSE Batman
DC: Batman Bat-Tech Edition
Batman: The Enemy Within
LEGO Batman: DC Super Heroes
LEGO® Batman™: Beyond Gotham
Ben 10: Up to Speed
Ben 10 Heroes
Teeny Titans – Teen Titans Go!
Sonic Jump
Marvel Future Revolution
Marvel Super War
That brings us to the end of our countdown of the best superhero games for iOS users.
So, Which game are you going to try? Let us know on our Instagram page here, and visit averagebeing.com for more superhero content.